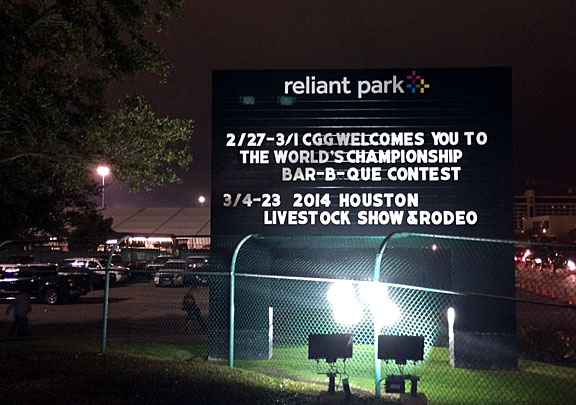 All right, it's time for a little word association game. When I say, "Texas," what comes to mind?
Boots! Barbecue! (Beef brisket, to be exact…) BIG!
Check, check and check. If you've ever had the privilege of attending the world famous World's Championship Bar-B-Que (yes, that's its official name), the signature three-day event that kicks off the month-long Houston Livestock Show and Rodeo festivities, you'll see there's a lot of truth behind those quick impressions.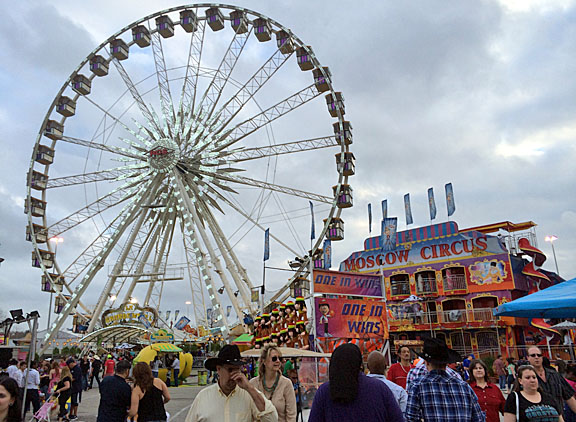 Add in some carnival rides for the kids, some adult beverages for the adults, and more delicious barbecue than you can shake a stick at, and you've got a heck of a good time for thousands of visitors annually. Simply put, it's THE place to be if you're within spittin' distance of the city limits. Or beyond, really — it is a world-class event, after all.
The barbecue, which welcomes around 300 cooking teams to compete, is open to the public. But it's a badge of honor to receive a coveted invitation into a team's tent. That's where you'll find the biggest celebrations, complete with music and dancing, plenty of cheer, and, most importantly, some awfully good food.
Demeris Barbecue, a family-owned Houston barbecue specialist since 1964, operates two restaurants year-round and an extensive catering division known for its quality menus and service. It's also the culinary force behind the popular "Those Texans" tent at the Bar-B-Que, serving up a variety of tender and juicy Certified Angus Beef ® brand brisket, as well as spicy pork ribs, Texas-style sausage, and all the best bites on the side.
Feeding all those fans is a big effort, requiring lots of logistics and even more product, but Demeris gets lots of help from its supplier, Sysco Houston. Together they ensure the culinary team manning the smoker and the serving line has what it needs to keep their fans well-fed and happy!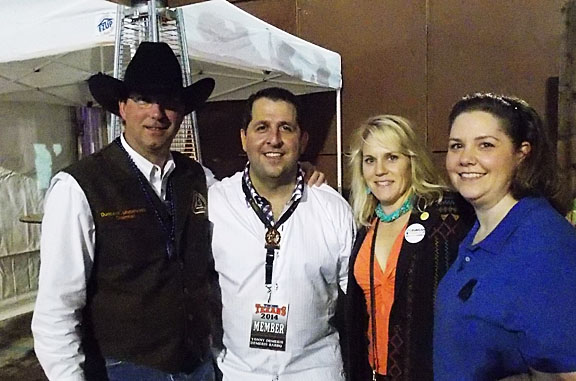 This year, "Those Texans" — positioned in one of the largest tents at the main entrance of the BBQ, attracted a shoulder-to-shoulder crowd. Owner Yonny Demeris said 2014 was the largest turnout ever — and judging by the smiles and laughter among Demeris fans, the best event yet.
Click for another Taste of Texas!