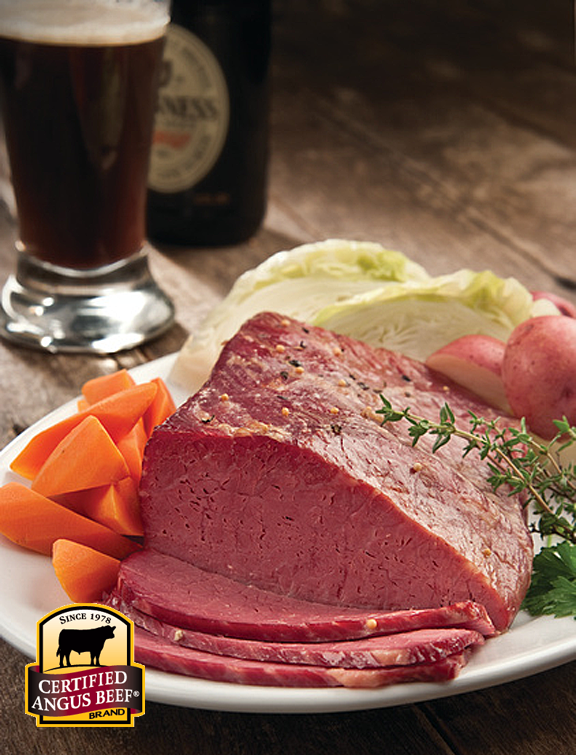 What comes to mind when you think of St. Patrick's Day dining — corned beef? Irish Stew? A frosty green beverage? If you're like thousands of Americans, you may plan to spend the holiday in two of the largest cities in the Eastern U.S., where many Irish immigrants settled and have spawned generations of tried and true Irish traditions.
Boston, a city so enamored with its heritage it named a professional basketball team after it, can boast Irish pubs on nearly every block. But all pubs are not equal in Beantown. We recommend these:
Emmet's Pub & Restaurant, 6 Beacon St., Boston
Emmet's is found in the heart of downtown Boston, but doesn't simply hang its hat on just providing liquid refreshment. You can enjoy traditional favorites likes Shepherd's Pie, bangers and mash and corned beef, but also sink your teeth into a Certified Angus Beef ® brand flat iron steak or an assortment of burgers. The hot spot also prides itself on utilizing ingredients indigenous to Massachusetts whenever possible.
McGuiggan's Pub, 546 Washington St, Whitman, Mass.
On the south side of Boston is McGuiggan's, which is located in a refurbished 19th century building in the suburb of Whitman. With its 54-foot mahogany bar, McGuiggans is certainly a place for typical St. Patty participation. It's also a spot to cozy up with some classic Irish fare — Irish Cream cake, anyone? – and listen to authentic live Irish music.
If New York is the city that never sleeps every other day of the year, then there may not be a word in the English language that can describe the Big Apple on St. Patty's Day. There is no shortage of places to celebrate in the city, but why not go somewhere completely satisfying! We recommend:
Perfect Pint – 2 locations, 123 West 45th St. & 203 East 45th St., N.Y.
Located in Midtown Manhattan, Perfect Pint blends incredible cuisine with a laundry list of imported and domestic beers. Classic Irish fare includes many of the classics, from Irish Beef Stew and Harp Fish and Chips, to Bangers and Mash and Shepherd's Pie. PP even manages to give their steaks an Irish twist, caramelizing their onions in Guinness before topping your steak.
Connolly's – 3 locations, 121 W. 45th St., 14 E. 47th St., & 43 W. 54th St.
With four locations in Midtown Manhattan, the touch o' the Irish can be felt up and down its menu. Thinking about a burger to help rinse down that Guinness? Check out the Gaelic Burger, made with a Certified Angus Beef ® patty, Irish bacon and cheddar. Even their ribeye steak isn't just a ribeye. It's topped with Guinness caramelized onion butter. Crazy delicious. And what to drink? My man Frank Eagan, a NYC local, says there's nothing better than the Guinness float. Naturally.
So there you have it. The leg work has been done. Bring your thirst and your appetite and settle in for a very tasty St. Patrick's Day. And never fear if you're not in the Boston or NYC areas. Click here to find restaurants in your area.