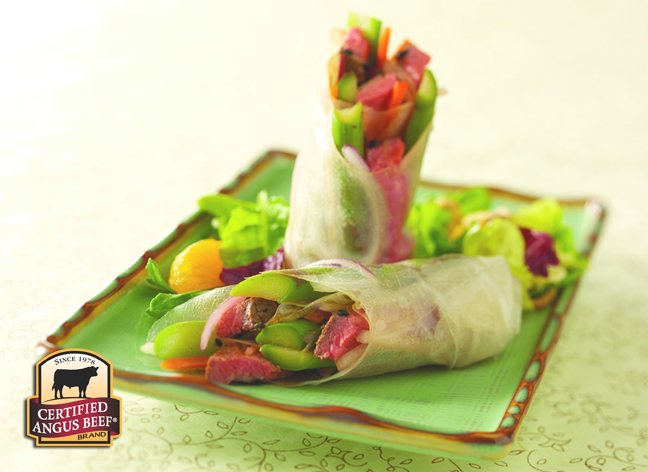 Celebrate spring with a fancy recipe? Sign me up! I love wowing folks seated around my table, and this Thai Spring Roll recipe seemed just the ticket. I've never used spring roll wrappers before. I quickly discovered they're not for the timid. Getting the hang of 'em takes a bit of practice and firm resolve.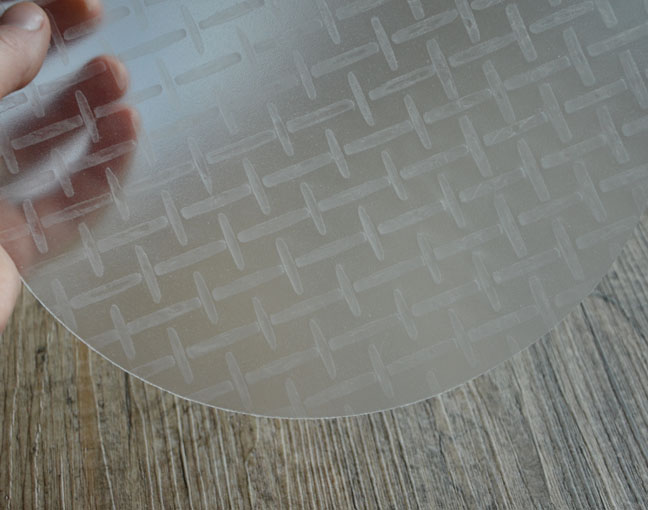 Spring roll wrappers are made from a mixture of rice flour, water, and salt. The ones I purchased are rolled out by machine to paper thinness, then dried on bamboo mats. To be honest, they look and feel like a very thin sheet of plastic.
Place the wrapper in a pie plate or saute pan. Pour boiling water over it and in 10-15 seconds they transform from a stiff paper-like sheet to a sticky, pliable wrapper. The package instructions said to place on a tea towel for rolling.
Making spring rolls was tricky. I'm sure it gets easier with practice. I gently spread the soggy wrapper on the towel, spooned a bit of cabbage slaw on, added asparagus spears and topped it all with spicy slices of sirloin.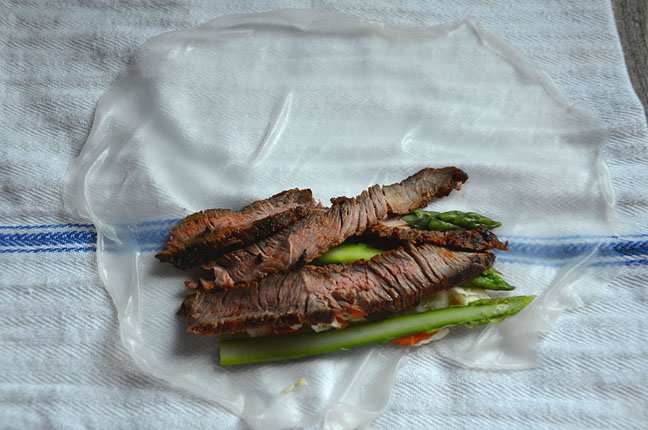 Next, I folded the sides in and the bottom up, envelope-style. Time to roll. This Thai recipe suggests serving the spring rolls on a bed of greens, with mandarin oranges and Chow Mein noodles. Here's my final, plated dish: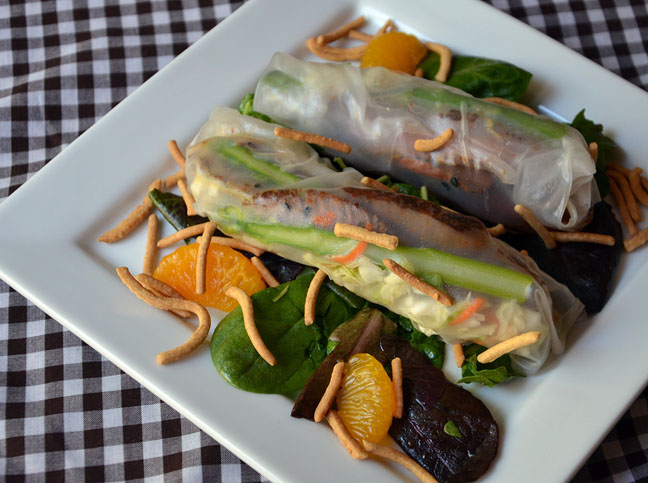 They were very tasty and yes, everyone at the table enjoyed them. My goal now? Do it again and again and again, until I learn the ins, outs and secrets to perfect rock-n-spring-rollin'.
This particular recipe is a two-day affair, but it's nice to have most of the preparations completed in advance. On day one, prepare marinades for the steak, and for the slaw. Refrigerate overnight. Preparation is relatively simple on serving day. Assemble the salad, heat up those wacky wrappers, then stuff, wrap and roll. Give it a try — and if you tout yourself as a spring roll wrapper extraordinaire, I'd love to know your tips!
Get the Thai Spring Roll recipe here. I hope the step-by-step instructions, below, encourage you to take on the challenge of preparing these at home. Be sure to Pin the image so you have easy access to the recipe when you're ready to give it a go!

Happy adventures in cooking!
And don't forget — leave your best spring roll wrapping tips and tricks in the comments!