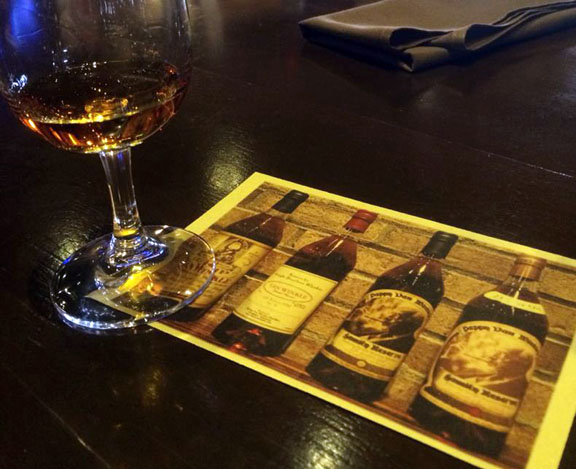 You may have enjoyed a wine tasting or two, and maybe you've attended a pairing dinner — several courses, each accompanied by a particular wine that enhances the flavor of the food. But a bourbon dinner featuring exquisitely aged house-aged liquor paired with the Certified Angus Beef ® brand ?! Legendary. It's the stuff of foodie dreams.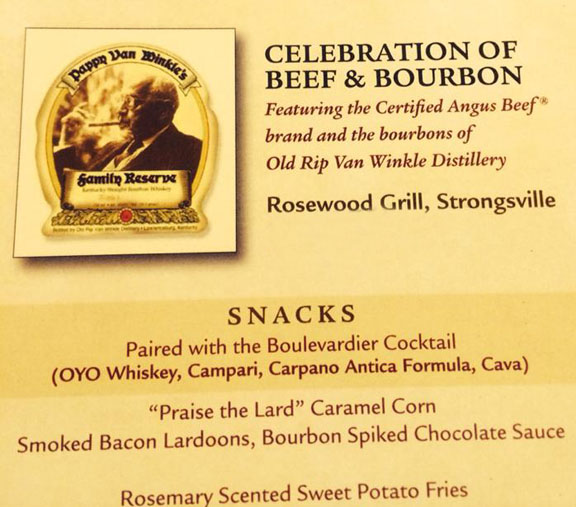 This fantastic meal was hosted by Chef Shawn Cline of Rosewood Grill in Strongsville, Ohio. And if there's one thing he knows, nothing pairs with bourbon like tender, juicy beef. One of my favorite foodie folk attended. Allow me to introduce you to Chef Ashley Pado … (you may remember her from the 12 Roasts of Christmas series!)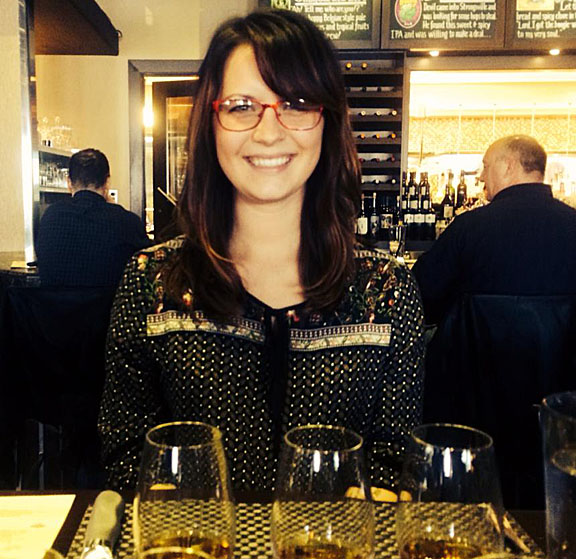 Ashley agreed to document the Beef and Bourbon Dinner with her trusty iPhone. So sit back, maybe even pour yourself a bit of bourbon, and enjoy the view from her table! Each course was paired with bourbons aged for more than 10 years.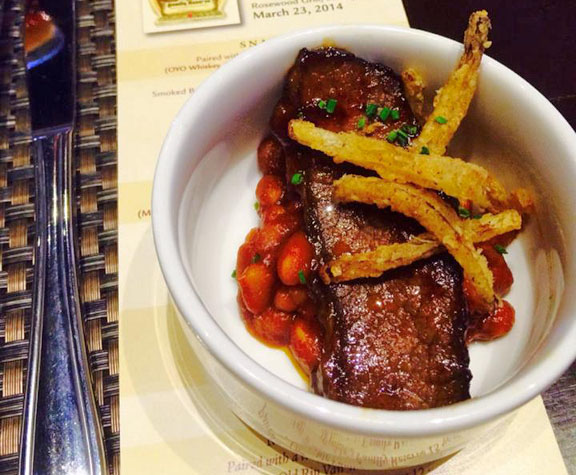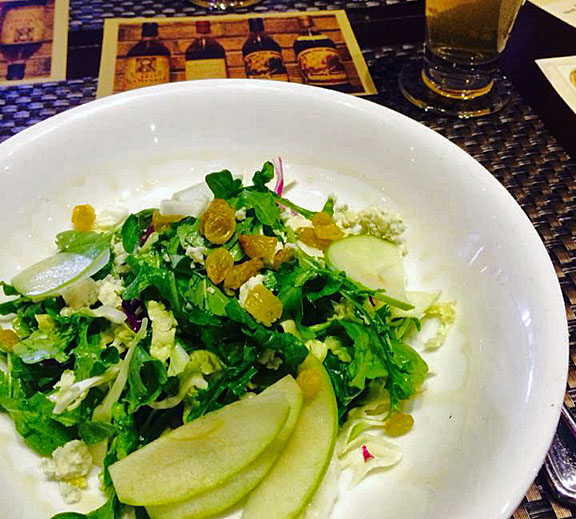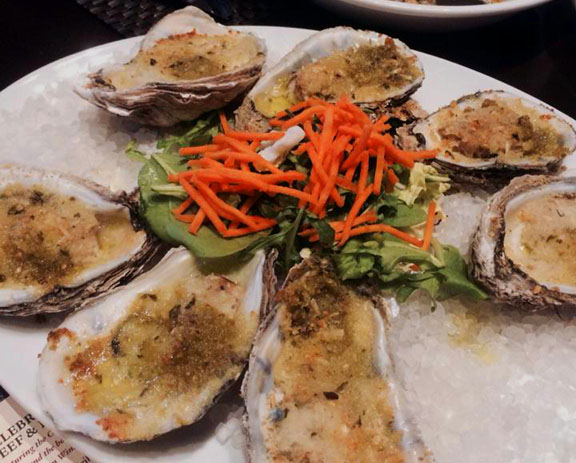 Oh, and we can't forget to introduce Ashley's dining partner! This is Certified Angus Beef meat man extraordinaire, Dr. Phil Bass!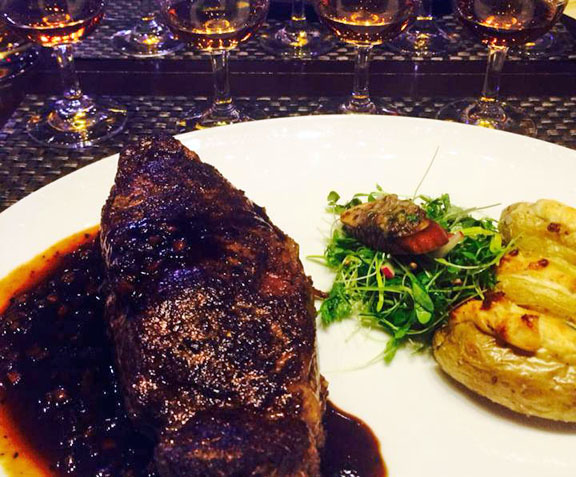 Ashley and Phil were thrilled with Chef Shawn Cline's culinary creations.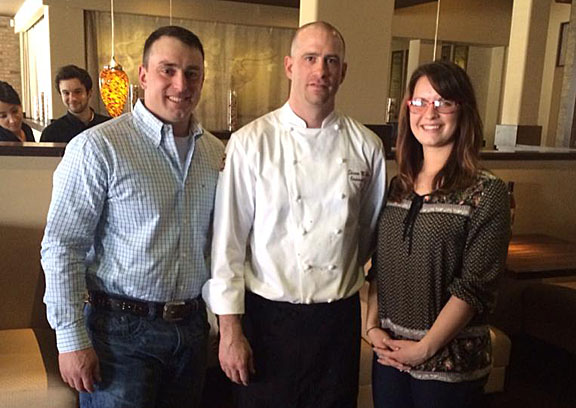 And like all great dining experiences, this exquisite affair ended on a sweet note!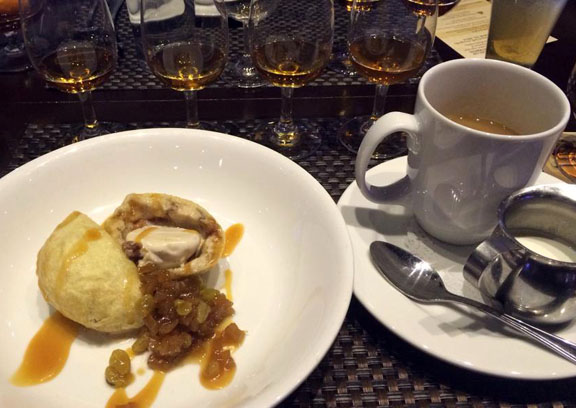 For more about Rosewood Grill and other eateries in the Hospitality Restaurants group, meander over here. And in case you'd like to try your own beef and bourbon pairing in the comfort of home, we found some useful tips and information. Cheers!