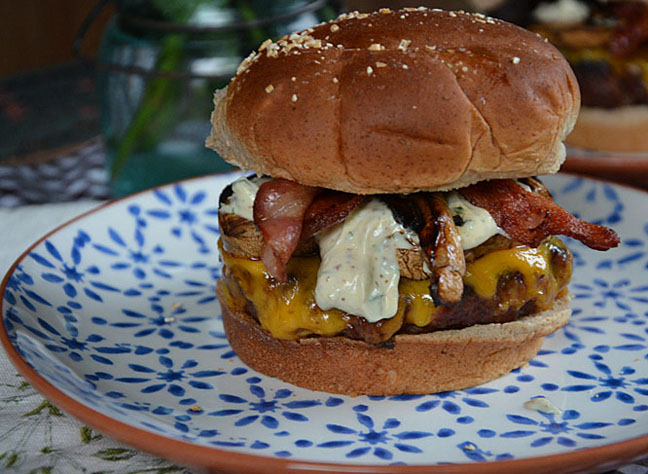 There's nothing like a big, juicy burger to tickle your taste buds. Burgers are the hallmarks of summer, the stuff of legends, the quintessential sandwiches of summer. And there are oh, so many ways to make 'em, top 'em and serve them on a bun.
Sliders — or mini burgers, are tasty treats ideal for the appetizer course. They're perfect for feeding wee folk, too. Then there's the other extreme — gigantic, man-hand-sized burgers, piled high with toppings and dripping with gooey goodness. You know what they say — they way to a man's heart (and anyone's heart, in this case!) is through his stomach. Mushroom Cheddar Bacon Burgers prove that theory!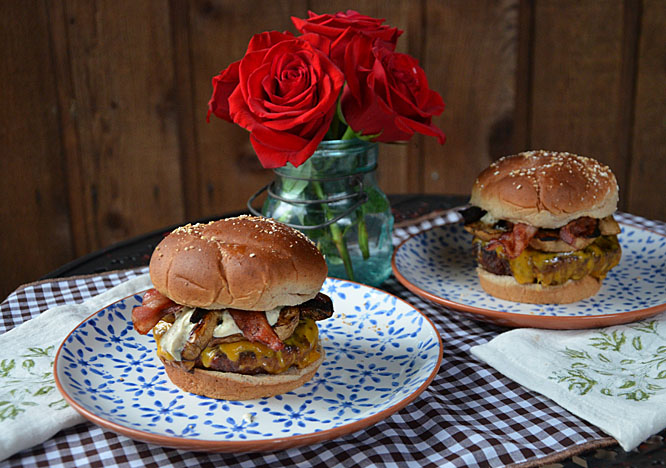 On a recent rare evening for two, I grilled 1/4-pound burgers and served dinner on the porch. They weren't just any old burgers, either — imagine juicy Certified Angus Beef ® hand pressed patties smothered in cheddar, topped with bacon, and dripping with mushrooms marinated in Lea & Perrins Worcestershire Sauce and a secret ingredient. Definitely pleasing to the palate! Here's how to make them:
Step 1: Cook bacon.
Two slices per burger should be plenty. Cook in a skillet on the stove until crisp. Set aside on a paper towel until ready to assemble the burgers.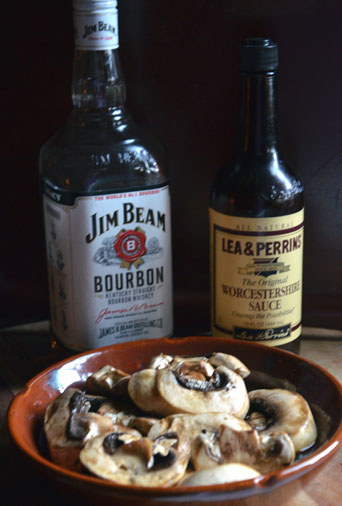 Step 2: Marinate mushrooms.
The original recipe calls for Portobello mushrooms, but my store had only shitakes. No worries!
Marinate the mushrooms in 1/2 cup Lea & Perrins Worcestershire Sauce. And if you're feeling adventurous, add a shot of Jim Beam to the Worcestershire Sauce. Trust me! 
Allow mushrooms to marinate for at least 30 minutes prior to grilling. They'll soak up the goodness and add great flavor to the burgers!
After 30 minutes or so, remove mushrooms from their marinade (discard the leftover marinade) and grill. Note: larger mushrooms like Portobellos are ideal for grilling. If you have smaller mushrooms like these shitakes, or mushrooms already sliced, place on foil prior to grilling. The foil will prevent your savory 'shrooms from falling through the grates and burning to a crisp. After grilling, set mushrooms aside until you're ready to assemble burgers.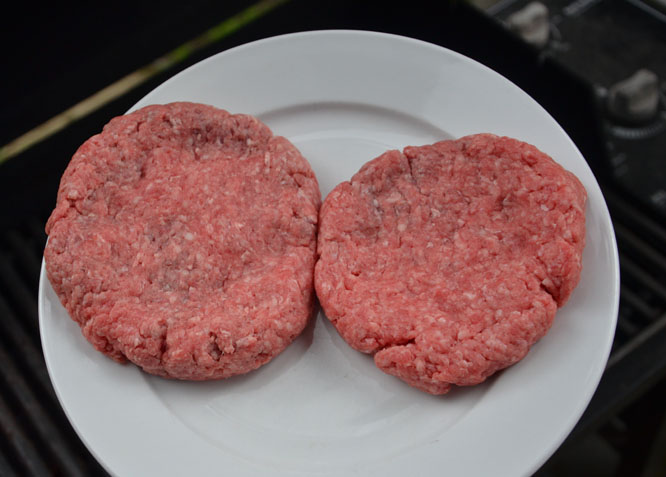 Step 3: Form patties and grill burgers.
Form one pound of ground chuck into four patties. Season with salt and pepper, then grill. Just before desired doneness is reached (recommended 160°F internal temperature), top those juicy burgers with a slice each of cheddar cheese. Grill until the cheese melts. There's nothing better than drippy, gooey choose on a sizzling burger!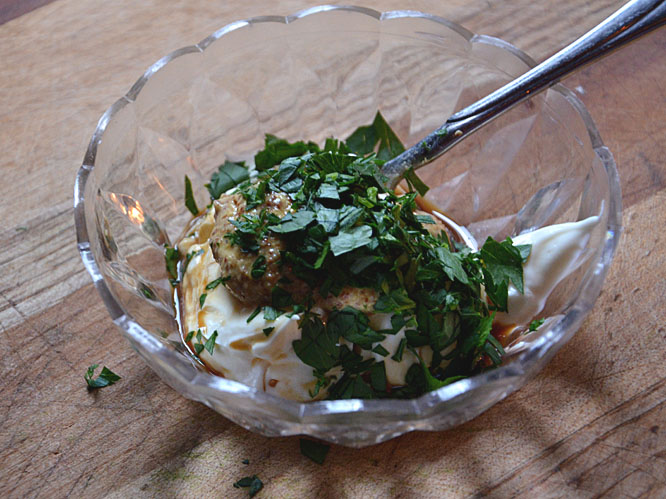 Step 4: Mix the sauce.
While burgers are grilling, combine 1/2 cup mayonnaise, one tablespoon of Worcestershire sauce, 2 tablespoons Dijon mustard and 2 tablespoons of chopped flat-leaf parsley. Slather this on the burger buns for added flavor. The creamy contrast is nice with the crisp bacon and dense burger.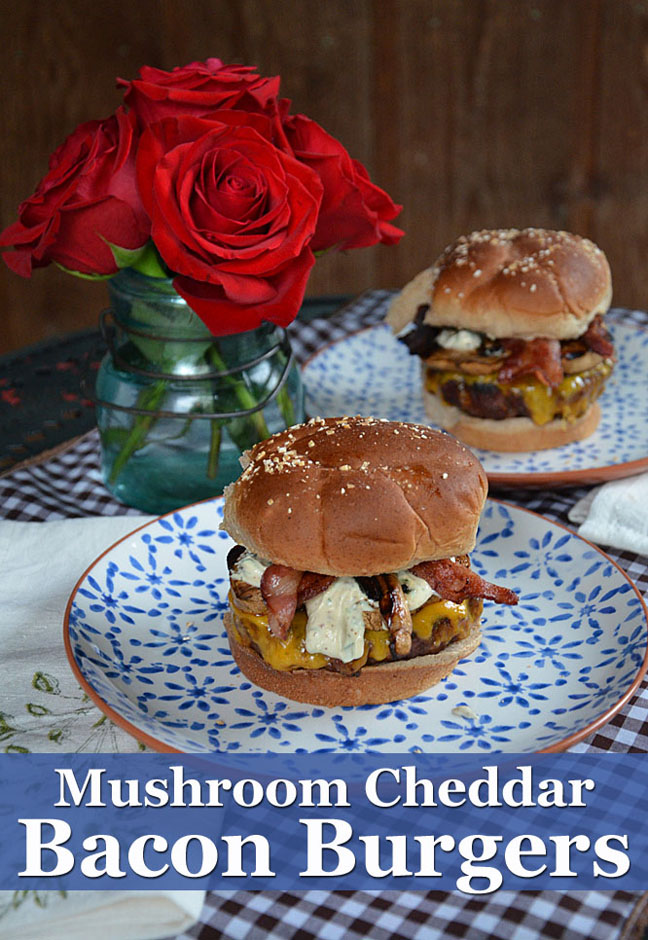 Step 5: Assemble your sandwiches!
Generously spread your favorite burger buns with flavored mayonnaise. Top with a burger patty, a slice of red onion if you like, and mushrooms and bacon. Then … enjoy!
For a printable recipe and ingredients list, click here. (Don't forget that "something extra" in the mushroom marinade!) And be sure to pin the image above so you'll always have the directions at your fingertips when your craving a taste of summer. Happy grilling!