Dearest Rosemary, how I love thee! Rosemary is one of my favorite herbs. It has a rather bitter, astringent flavor and intoxicating aroma. It's a lovely complement to a variety of foods from steak to potatoes to tea. Tuck a few sprigs into a plate of frites and I'm in heaven. Mince it in mashed potatoes? Amazing.
Rosemary is a woody perennial with leaves that resemble an evergreen tree. Native to the Mediterranean, Rosemary can produce white, pink, purple, or blue flowers. And it's a member of the mint family — another one of my favorites!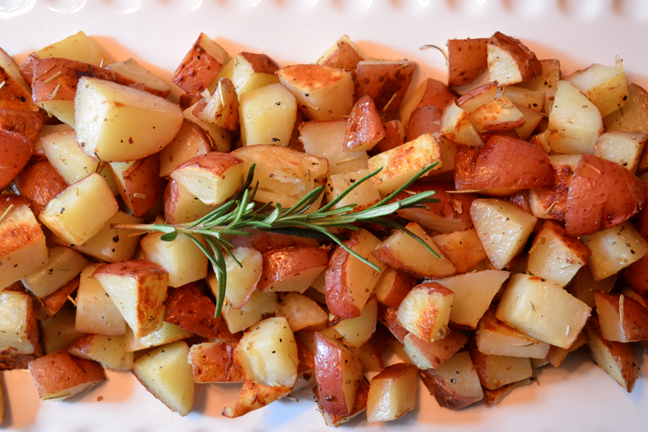 History and folklore.
Rosemary is derived from the Latin words (ros) (marinus) or 'dew of the sea'. Perhaps, because according to legend, rosemary was draped around Aphrodite's neck when she arose from the sea. And during the Middle Ages, rosemary was planted in gardens to repel witches. Somehow, the tradition changed to mean the woman ruled the household in homes and gardens where rosemary grew abundantly. By the 16th century, men were ripping rosemary out by its roots to show they, not their wives, were in charge.
For the record, I have a plot of rosemary in my garden. My husband has never attempted to rip it out. My tomato plants? That's another story!
The British referred to "Rose of Mary" in memory of the Virgin Mary, and in Shakespeare's Hamlet, we read Ophelia's words: "There's rosemary, that's for remembrance, pray you love, remember."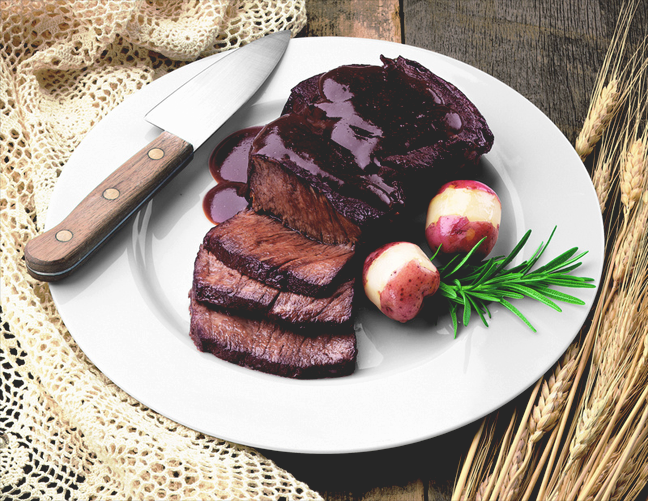 For remembrance, love and loyalty.
If Rosemary is the herb of remembrance and Mother's Day is just around the corner, it makes sense to combine the two for a thoughtful and tasty token. Tuck a few fresh Rosemary sprigs into a bouquet of flowers — for remembrance, of course, and also for its lovely, fresh scent. Does your mother have a green thumb or enjoy a bit of the culinary arts? Offer her a potted Rosemary plant. They're available in the produce section of many grocery stores, as well as local greenhouses and garden centers. Pair your plant with a package of Certified Angus Beef ® steaks and you have an amazing and flavorful gift. And hey, maybe she'll invite you over for dinner!
Give the gift of loyalty and good taste for Mother's Day — pray you love, remember.
For more herb-inspired cooking ideas, enjoy our Fresh from the Garden Pinterest board.