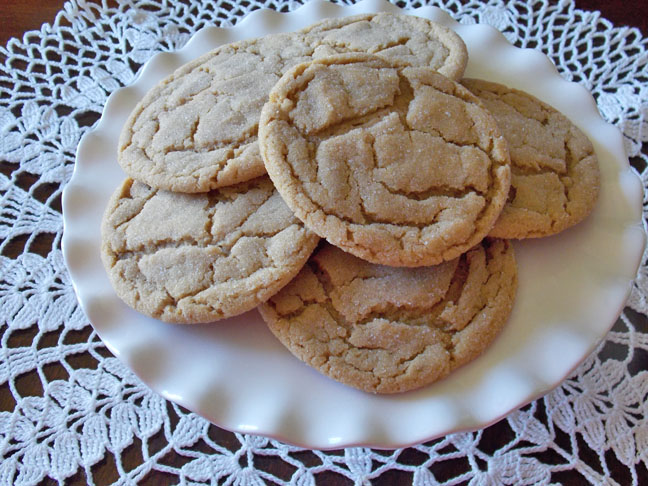 Even though most of my co-workers have never met her, my mom has attained a sort of celebrity status at Certified Angus Beef LLC headquarters. It's the same at my husband's office. While I'm proud to know she has many wonderful qualities and talents, she is famous to these virtual strangers for just one thing: her top-secret iced sugar cookie recipe.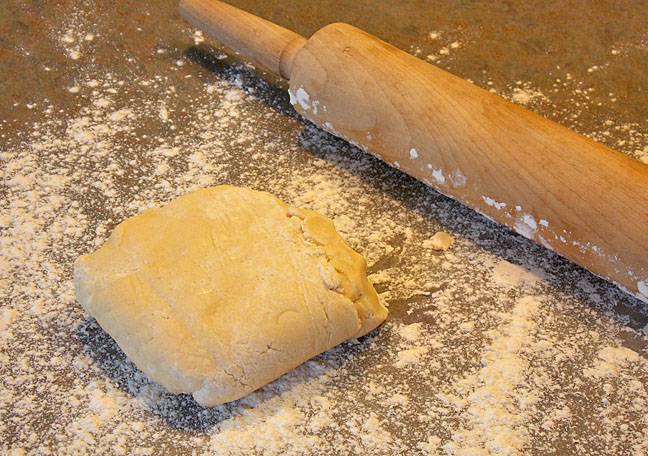 These cookies, if I may say so, drive people crazy! When a holiday — Christmas, Halloween, Valentine's Day, Flag Day — approaches, I start to get hints that it's time to bring some cookies in:
"It would be great if we had some cut-out cookies at our meeting on Monday …"
"Boy, it's been a while since you and your mom got together and baked for us …"
"Sure, this steak is delicious, but we need those famous iced sugar cookies for dessert…"
"Can you give me your mom's top-secret recipe for those cookies? I know you've said she'd disown you if you ever spilled the beans … but I REALLY want to try to make them!"
Clearly, I use the term "hints" loosely. But I digress…
Almost everyone who tries one of these cookies falls in love with them. Ironically, even though I have been entrusted with THE recipe, they're not my favorite – albeit delicious. (Even more ironically, they're not my mom's favorite, either!)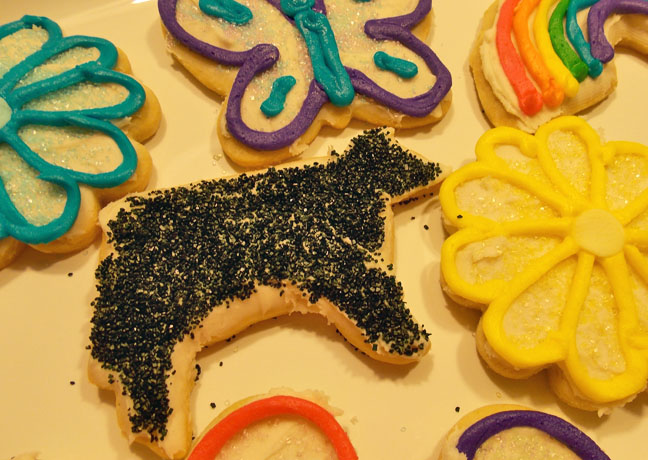 What I do love is sharing this recipe, this tradition and this experience with my mom, in our uber-exclusive cut-out-sugar-cookie club. That, and decorating them with colorful icing and the widest array of sprinkles I can muster. (Yes, I have a sprinkle collection. If I say so myself, it is awesome!)
In one of my earliest memories, at 3 or 4 years old, Mom and I were in the kitchen of my childhood split-level home baking Christmas cookies. She dusted my nose with flour while we mixed up the dough because, as she explained, that's what real chefs do! I can still remember the red apron I wore, the carols coming from the record player in the next room, and … oh, boy … the avocado-colored laminate counters on which we worked. (It was the '70s, if you hadn't guessed!)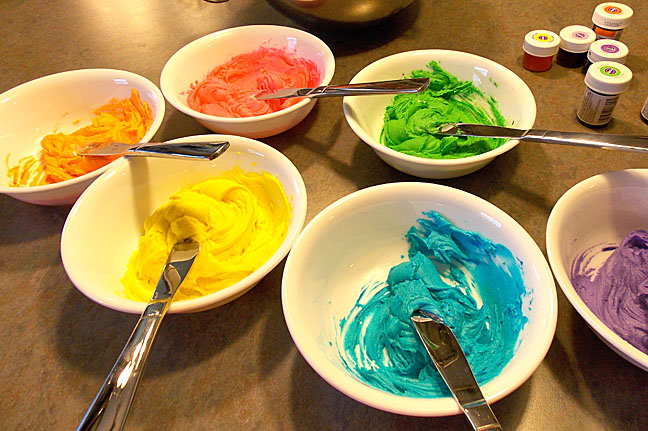 Flash forward to today and we still get together a few times a year for the express purpose of cut-out cookie baking and decorating. Each of us could do it on our own, and have, in a pinch. Because we live nearby, we see each other regularly for all kinds of reasons. But making the famous cookies always seems like a special event that makes me proud and happy.
I'm willing to bet that if you have a good cook in your family — perhaps it's you — there are certain recipes and techniques and "secrets" in which you take a great deal of pride. Maybe you're not always willing to disclose them — and who could blame you? It's those little things that often elevate someone from a good cook to a great one.
Maybe it's that cast-iron pan that's been handed down to you through the generations, which has decades of seasoning that's impossible to replicate. Or maybe it's having an intuitive, genetically-based feel for exactly how much "just a pinch" really is, or how long to stir. Perhaps it's relying on certain brands of ingredients that you know, from trial and error, deliver that certain je ne sais quoi. Is it in fact the recipe itself, written in cursive on a yellowed index card decorated with splatters, drips and stains? Or is it the technique, honed and perfected through years of practice?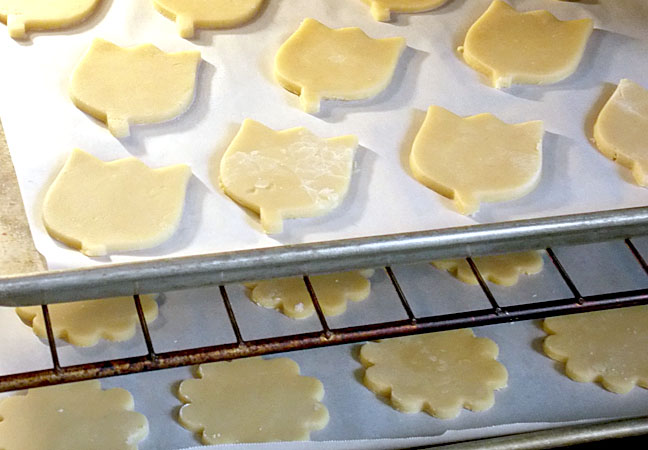 No one believes me when I tell them that the famous sugar cookie recipe doesn't look like anything special. In fact, I'm confident you wouldn't be able to pick it out of a line-up of similar examples. I won't let anyone see it, but I frequently do reveal that it uses the common ingredients you would expect, including all-purpose flour, granulated sugar, vanilla extract, eggs and butter (yes, it must be real butter – although I dare say that's not really a secret among avid bakers).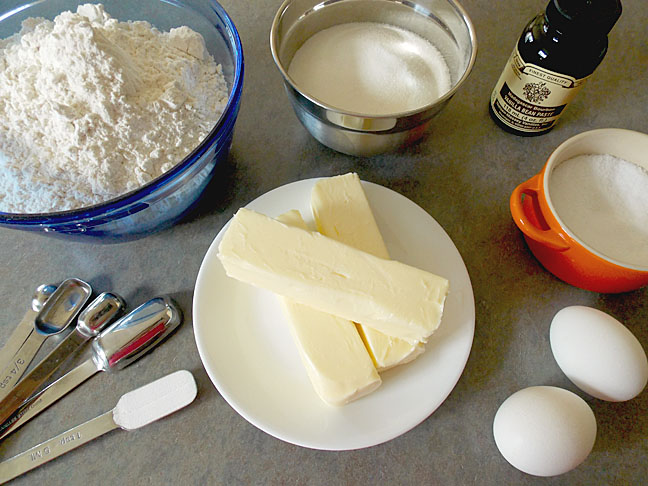 What isn't written on the card, and the part I cannot explain — let alone hope to find a way to share, even if I wanted to — is the magic. Sure, part of it must be the exact proportion and measurements of the ingredients. It definitely helps to have solid skills in the kitchen. But I think there's some other alchemy at work. It's become a cliché for cooks to say their "secret ingredient" is love, but I daresay they're right.
Food lovers know that every bite represents connections — to the people with whom you're sharing a meal, to those who have prepared it, and to the families and generations and communities and traditions it links. It's more than a dish — it's a story, told in a unique and personal way. It nourishes not only the body but the soul. And when it resonates with others, you'll know it. Just ask my mom — the queen of sugar cookies. But please, don't ask her (or me) for the recipe!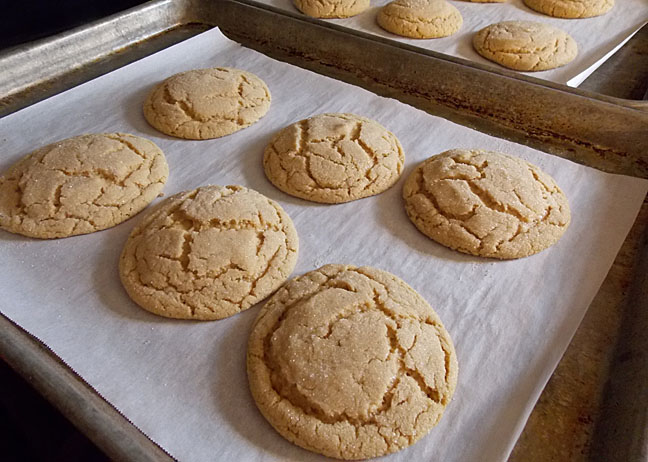 Since I'm sworn to secrecy on that particular recipe, here's one I've begun making recently that Mom and I have both been craving — far too often! From our kitchens to yours, happy Mother's Day!
Crinkled Cookie Butter Sugar Cookies
(Adapted from a recipe found on Pinterest, originally posted by Kirbie's Cravings)
Ingredients:
½ cup butter, at room temperature
½ cup granulated sugar
½ cup packed brown sugar (light or dark, it's your choice!)
½ cup cookie butter or Biscoff spread*
1 egg
1 tsp. vanilla extract
1 ½ cups all purpose flour
1 tsp. baking soda
½ tsp. salt
Additional granulated sugar for rolling cookies, approx. ½ cup
Instructions
Preheat oven to 350°F.
Cream butter with both sugars until light and fluffy. Mix in the cookie butter, egg and vanilla.
Gradually add dry ingredients and mix until just combined. (Batter will be fairly soft.)
Use a cookie scoop and roll dough into balls. Roll balls in extra granulated sugar, then place on parchment-lined baking sheets.
Bake 8-12 minutes, depending on size, until cookies are set but still soft. Allow cookies to cool on trays for approximately 5 minutes, then transfer to cooling racks (cookies will develop cracked appearance as they cool completely).
* Note: Cookie butter, most commonly sold under the Biscoff brand name, is a wonderful spread similar in consistency to peanut butter but with the yummy cinnamon-spice flavor of the crunchy Biscoff cookies. If you prefer, or can't find cookie butter, feel free to substitute peanut butter (or any nut butter).