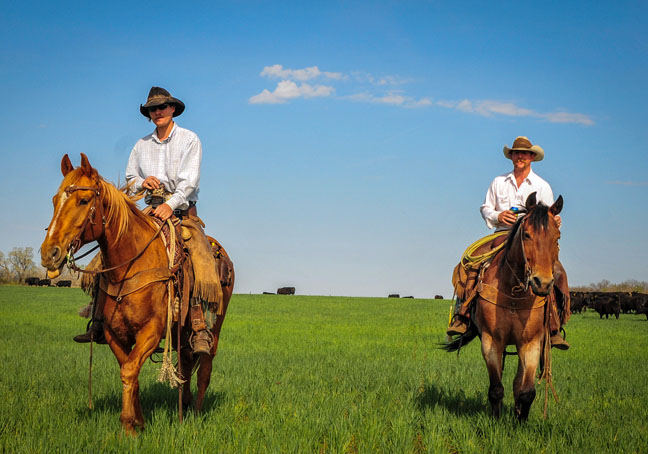 Cowboys and chefs, ranchers and restaurateurs — they work together to bring tasty, tender, juicy Certified Angus Beef ® brand steaks, burgers and roasts to the table. It's a pasture to plate process and all parties strive to live up to the brand's impeccable standards. After all, it's not called 'Angus beef at its best' for nothin'.
Call me biased (I probably am), but there's something special about America's cattlemen and women that's difficult to put a finger on. They're passionate people — careful, gentle, kind to animals and humans alike. But there's something else — something you notice the moment you shake hands with a farmer or rancher. It is both insight and instinct; an innate knowledge of the land, a kinship with nature, and partnership with the animals who inhabit it.
We work daily with farmers and ranchers who spend Monday through Friday, weekends, holidays and most of their lives, caring for cattle that supply the Certified Angus Beef ® brand. We talk with them, learn from them, establish goals and celebrate achievements. We share a bit of their story and they make up most of ours. They are the faces, families and foundations of a brand determined to please your palate each and every time you take a bite.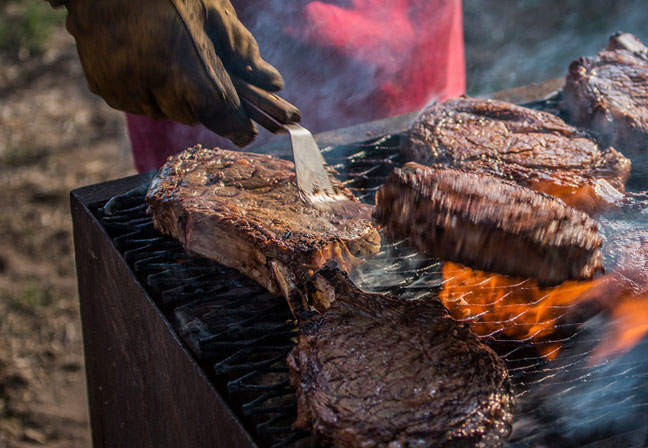 From California to Florida and every state in between, you will discover ranching families with unique backgrounds and traditions who share common ground. They possess the same deep-rooted passion, love and commitment for quality cattle. It's a way of living that applies to the way they raise their families, too.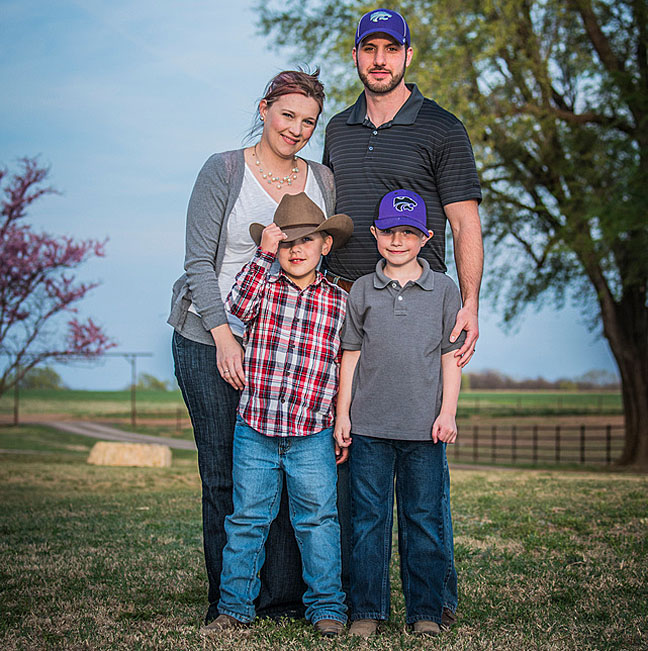 These are people who love wide-open pastures and big blue skies, crisp mornings before dawn and baby calves frolicking beside their mothers in the fading light of the setting sun. These are the folks of modern legend, the ones appearing in stories that continue to be passed through generations.
These are people like the Encinias family in New Mexico, the Greenes in Louisiana, the Bests in North Dakota, and the Atterholt family in Ohio. You will find them across the nation and on a farm near you, working individually and as one. Together they bring us lessons learned and knowledge gained. They are destined to be a part of something they believe in and commit their lives to — something that crosses state lines and impacts us all for the better.
Their story is part of our story. And it's a part of yours, too.
The next time you grill a steak or bite into a burger, remember the hard work, dutiful care and high standards that contributed to that great piece of meat. And above all, enjoy!
[Laura Conaway, freelance writer and Florida farm girl, was the main contributor to this story.]