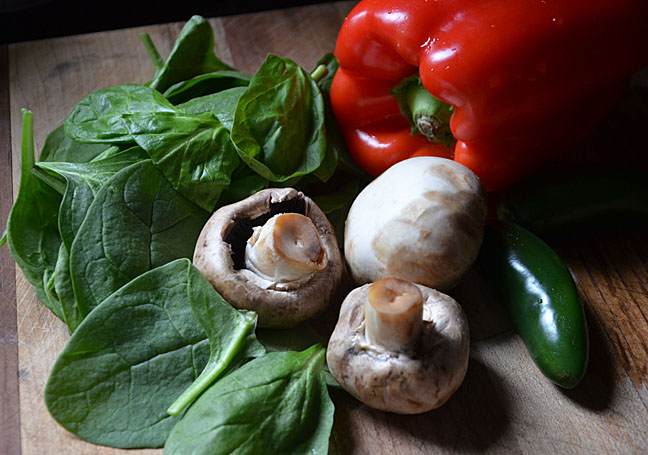 Weekends are a prime time to indulge in comfort food. There's something about the hectic work week that calls for a reprieve from the 'must-eats' and 'shouldn't-haves' on the menu. I say it's ok to enjoy something decadent and delicious on a Saturday or Sunday! Those rare treats are meals that make us feel good. After all, they call it 'comfort food' for a reason!
One of my family's favorite comfort food dinners is homemade macaroni and cheese. There are many mac-n-cheese recipes floating about, all loosely based on the same idea: pasta + cheese = heavenly goodness. I like to mix up my standard recipe by experimenting with various cheeses — half sharp cheddar, half white cheddar is always a hit. Tip: freshly-shredded cheese is best. It melts much easier than most prepackaged, shredded varieties.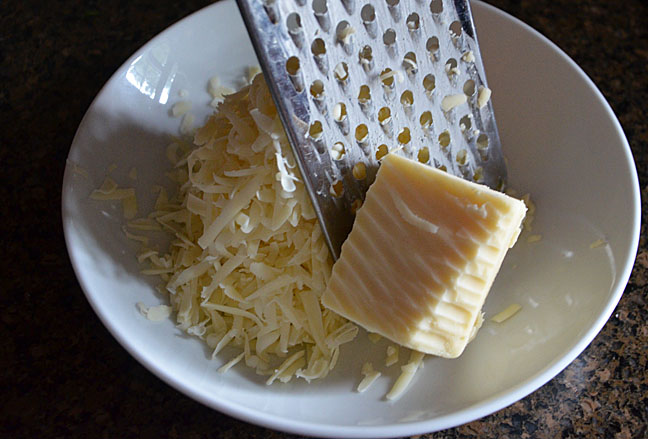 What's great about mac-n-cheese — and dishes like risotto, wild rice or even scrambled eggs, is that they're all begging to be customized. Don't kick 'em up a notch, hit flavor out of the park by adding your favorite ingredients to standby recipes. Your pantry and vegetable drawer probably have everything you need to beef things up.
Boring mac-n-cheese? No way. Chopped button mushrooms, red bell pepper, baby spinach and a finely diced jalapeno pepper will have your taste buds tingling. But that's not all …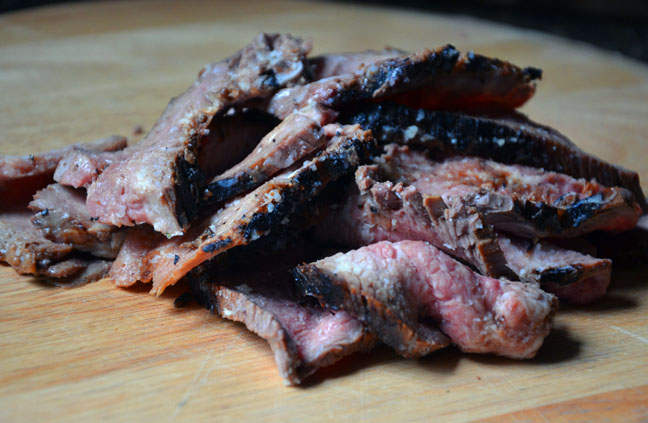 Beef it up! We happened to have leftover grilled tri-tip roast in the refrigerator. (You could also use top sirloin, flank steak or any leftover steak.) I cut it up and sauteed with veggies in a tablespoon or so of … ahem … bacon drippings (don't judge me, this is comfort food!).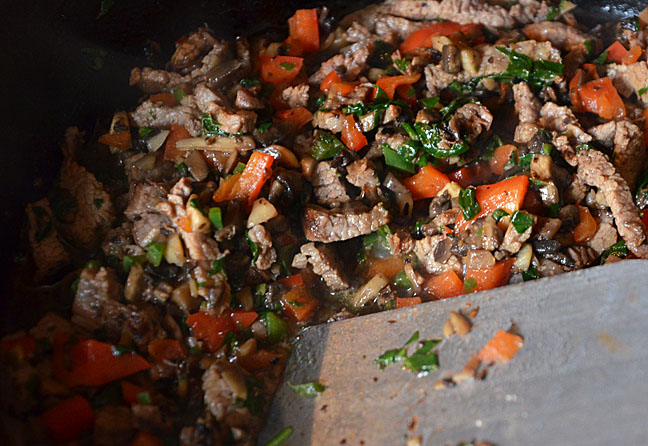 In short, make your homemade mac-n-cheese like always — boil the noodles and make the sauce; then combine. But then. BUT. THEN. Add in colorful goodness.
Behold! Beautiful, belly-filling comfort food is almost yours!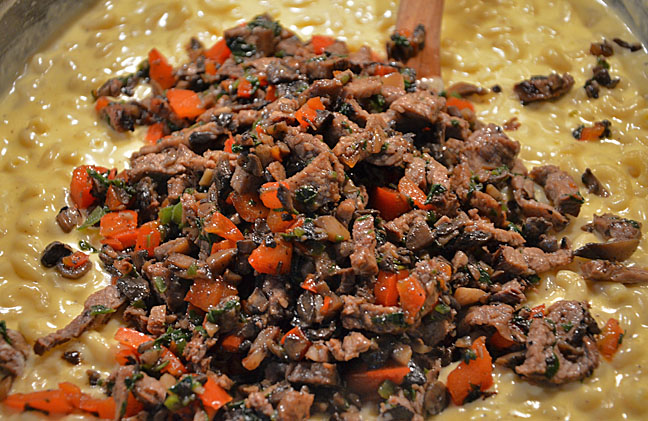 Looks mighty tasty. It is, and it was, and you should definitely give creative cooking a try.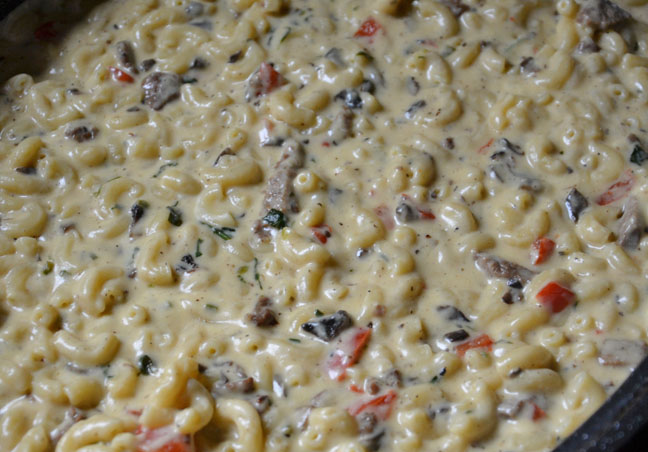 But before you go grabbing your fork and digging in, consider this: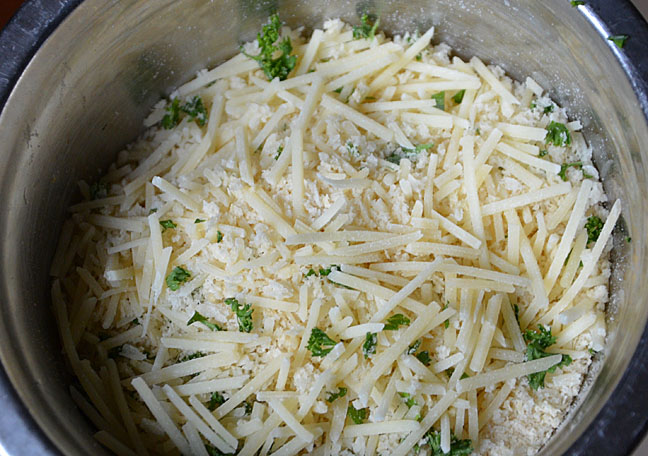 Amped up mac-n-cheese is delicious — but topped with a mixture of Panko, shredded Parmesan and freshly chopped flat-leaf parsley, then baked to crispy perfection?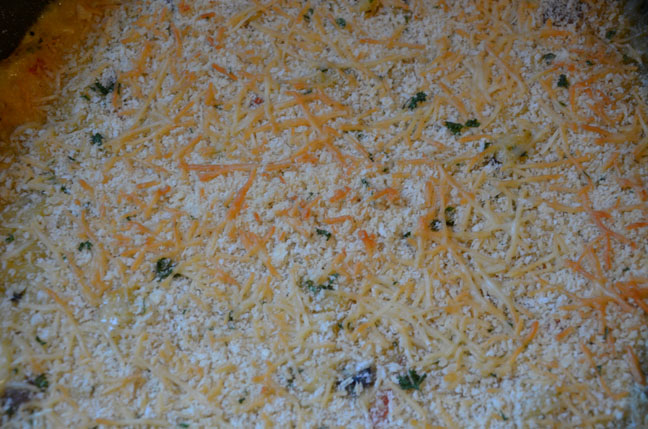 Amen and amen.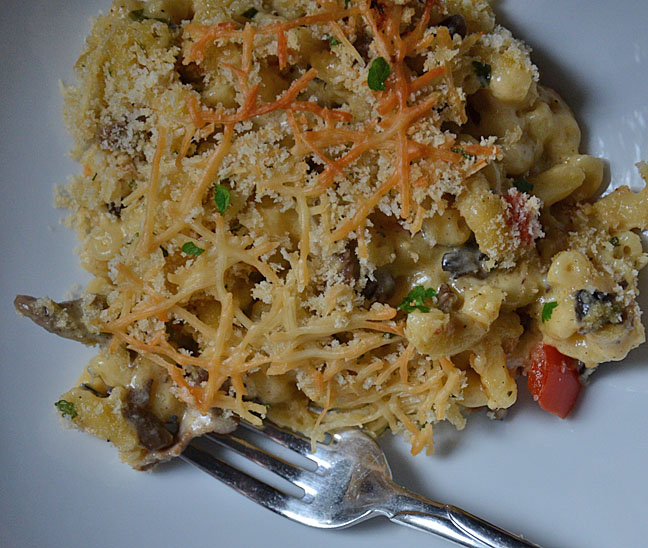 It's crunchy on top, creamy and bursting with beefy heat in the middle. Comforting? Yes. Delicious? The folks at my table thought so! But here's the thing …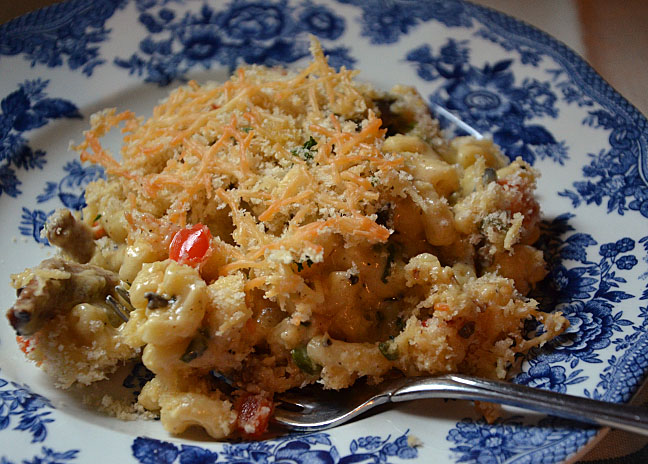 Delicious food doesn't have to be difficult. Chances are you already have everything you need to create amazing meals. I like to think of it as "mix-n-match" cooking. It's a standard list of items I typically keep on hand. They can be used in nearly any combination to create a flavorful meal. Take a look and add your own favorites to this list. Then relax — knowing you're prepared with a few trusted recipes you can customize at whim.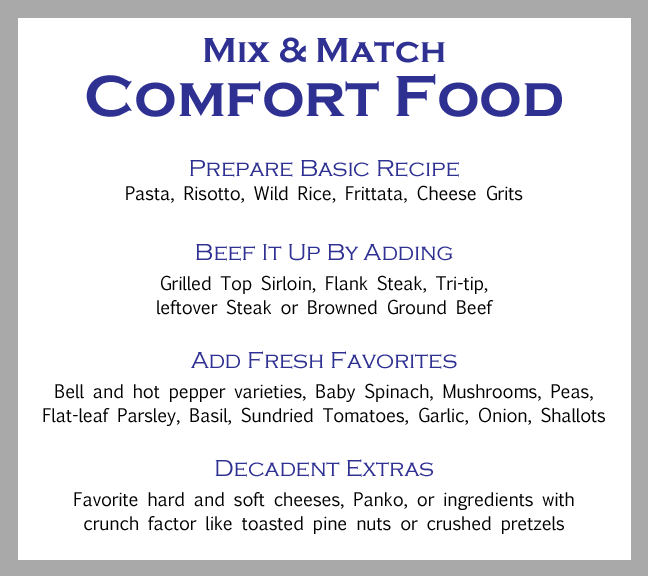 And some day — when I'm home alone and in need of some real soothing, I'm going to try mac-n-cheese with steak, blue cheese, red onion and cracked black pepper.
Black-n-blue mac-n-cheese. Yes, I think so!
Wondering which beef cuts to keep in stock for favorite dishes and grilling greatness?
Here's what you need to know!