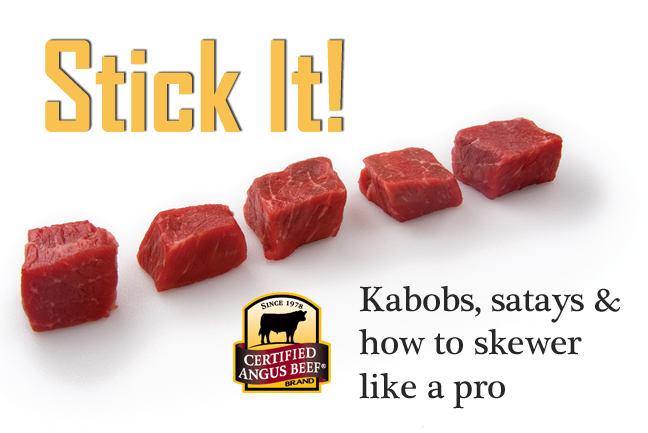 Steaks and burgers are great, but a highlight of grilling season has rather primitive tendencies. There's nothing quite like thick, juicy hunks of beef and fresh vegetables slow-roasted on a stick over flame. I can almost hear the sizzle.
Kabobs are fantastic, satays are glorious and to be honest, anything skewered and grilled is pretty darned delicious. These days you can buy unique skewers to suit your fancy — everything from bamboo to stainless steel to wood-flavored varieties. And if you want to go really rustic, roast that beef on a woody sprig of rosemary. Yum!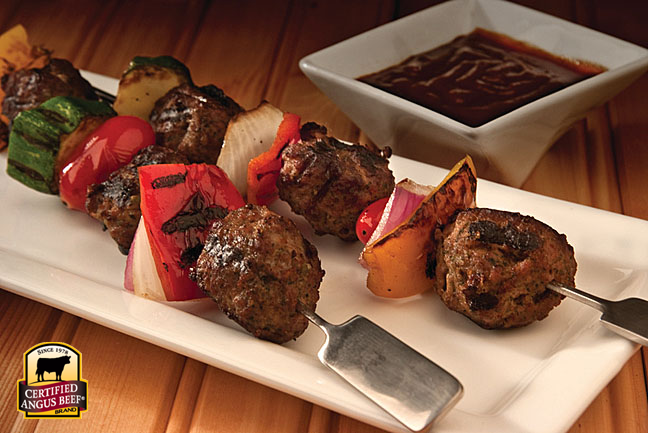 No matter what cuts you're grilling or which vegetables you prefer, there are similarities and differences to consider. Oh, and if using wooden skewers, don't forget to soak 'em. Yeah, there are several camps on this issue. Some say don't soak 'em but cover the ends in foil. That sounds like a complicated undertaking. I say  soak 'em and proceed, because it's always a bummer when you're skewers catch fire and transform tender beef into crusty charcoal briquettes.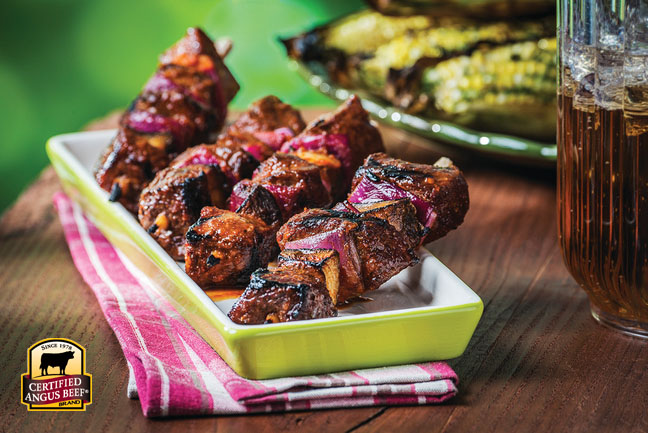 Kabobs and satays are equally delicious, but do you know the difference?
Take a look at the photos above and below. That's right — kabobs are chunks of meat and satays are slices or ribbons of meat threaded on a stick. Think of kabobs like little meat lollipops. Satays? They're big ol' meat-sicles. Add a delectable sauce or spice rub to either one and you have food that's more fun than you can shake a stick at … or, um … stick a stick at … or into … ? You get my drift.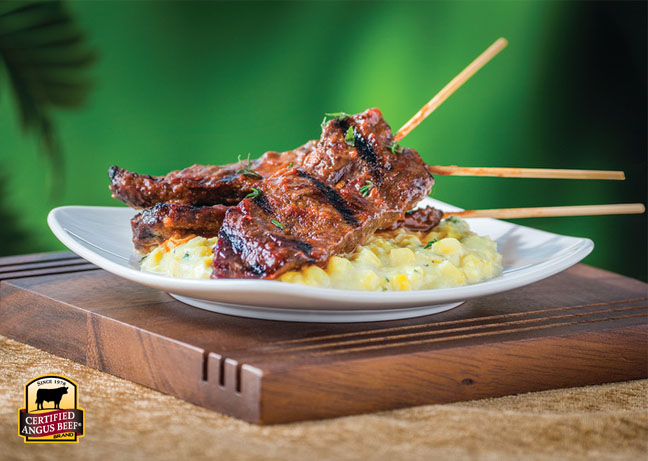 You can use just about any cut of beef on skewers, but top sirloin is ideal and economical. Marinate the sirloin in your favorite sauce (or try one of these marinade recipes), then chunk or slice, and thread it on the skewers. And here's a tip for tender veggies: consider parboiling chunks of pepper and potato before grilling as a kabob.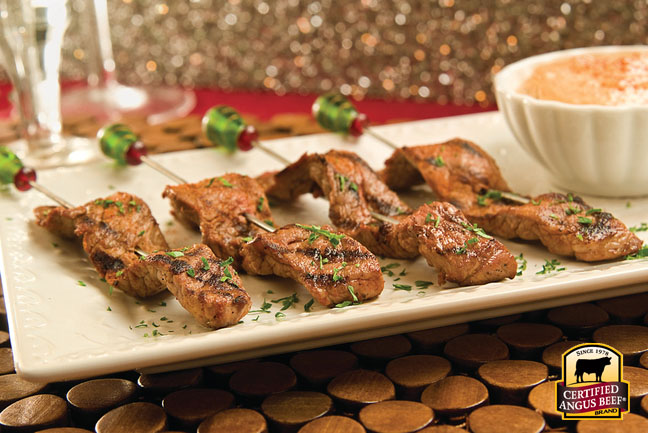 Now before you run off and get grilling, consider tuning into CBS tomorrow morning, May 17. The weekend cooking show, Recipe Rehab, will feature Mark and Abbie Nelson of Five Star Land & Cattle, an Angus ranch in Wilton, Calif. Two chefs will transform the family's traditional beef ribs dish into two amazing new recipes (Sneak peek at the recipes? Yes!):
Fun Factor: make the skewers and kabobs, invite your friends and family over for a feast, and decide which recipe you like best!
Now … go stick it!