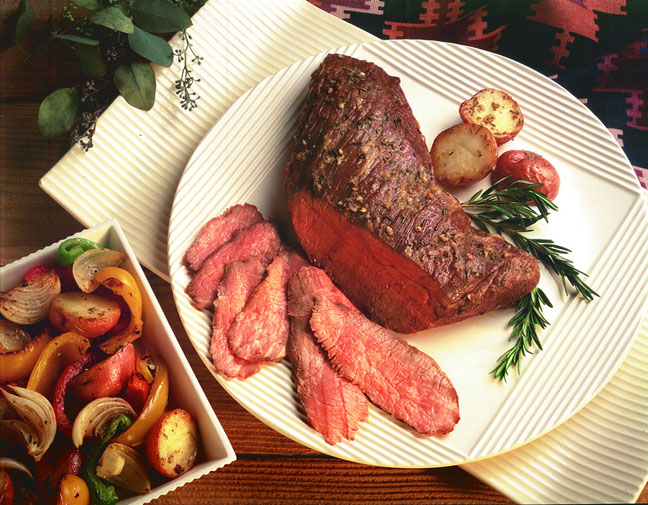 Chances are your dad will appreciate the telltale aroma of meat meeting flame on Father's Day — probably more so than a new necktie or set of wrenches (never underestimate the power of power tools, though!). Rich beef flavor, a satisfying bite and mouthwatering juiciness are the reasons classic steaks like ribeye, strip and filet mignon are so popular. But don't worry, it's not about the tried and true anymore!
Now, you can choose among a wide selection of lesser known beef cuts — and the best news of all: many are wallet-friendly. Find your own signature steak to gift Dad (and maybe yourself!). Try one of these budget-saver favorites:
Flat iron, also known as top blade, is a relatively new and inexpensive beef cut that is well-marbled, tender and juicy. The only steak more tender than this chuck cut is the tenderloin (also known as filet mignon).

Tri-tip is lean, tender, boneless and offers rich beef flavor. Popular in California but with limited availability across the rest of the country, you may need to place a special order with your meat cutter for this triangular cut from the sirloin. It's worth tracking down, as it is a versatile, economical, juicy and delicious option for grilling. Grill for approximately 40 minutes, turning every 10 minutes.

Center-cut sirloin is lean and juicy, and full of intense beef flavor. It is a reasonably priced choice, and always fares well on the grill.
Want to pair your fresh steaks with a little something extra? Try these great gift ideas for the grilling head of the household. He'll never forget such a sizzling and tasty Father's Day!