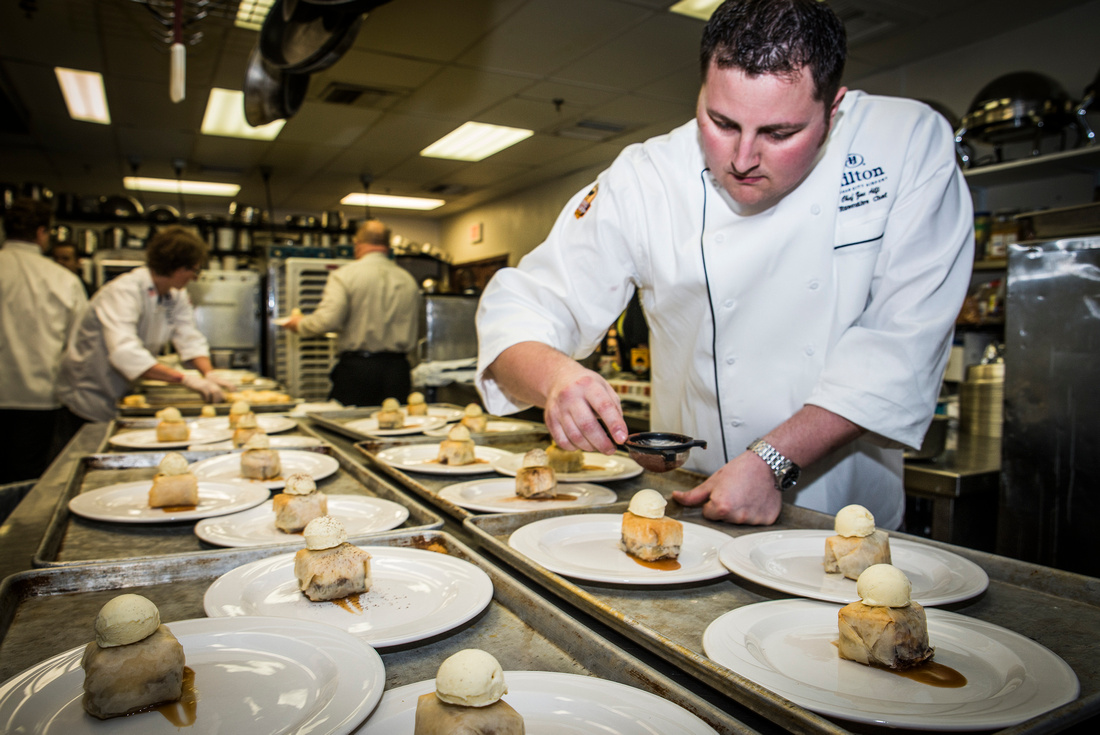 Yet to see his 30th birthday, Chef Zac Alft is already a master at pleasing his guests. Having created menus and constructed well-run kitchens for high-end, ultra-popular restaurants in Kansas City, St. Louis, Louisville and Baltimore, Alft has a gift of producing food that delivers exactly what his audience is craving. But what about when those guests are some of the most discerning chefs in the country? After all, isn't peer review the most difficult hurdle to face?
A few weeks back, Alft, who is now the executive chef at Café Weatherby near the Kansas City International Airport, faced the task of preparing a menu for a large group of chefs from all corners of the US and Canada. His approach?
"Keep it clean and seasonal," says Alft. "I try not to over-think the ingredients and let the dish just be the vessel for those simple ingredients to shine through."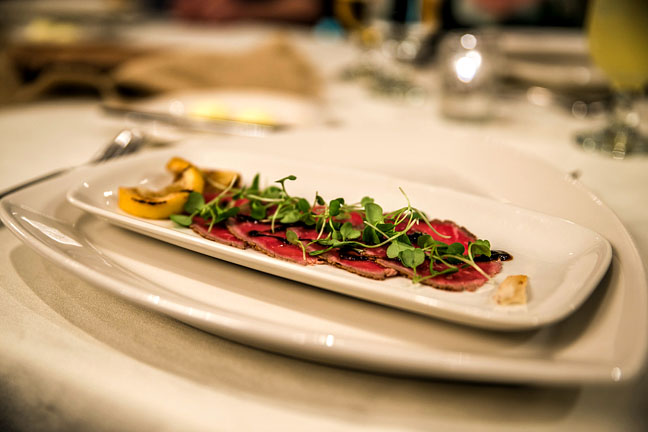 Alft's family-style menu included a starter course of Certified Angus Beef ® brand sirloin carpaccio with grilled Meyer lemon, fig balsamic reduction and micro arugula. Later, he took the cap of the ribeye, or spinalis and skewered and grilled it, then plated it with asparagus and a morel cream sauce. His coup de grace was his gargantuan bone-in, beer-braised Certified Angus Beef ® short rib with pencil cobb grits, fried spinach, grilled ramps and a triple-reduced jus.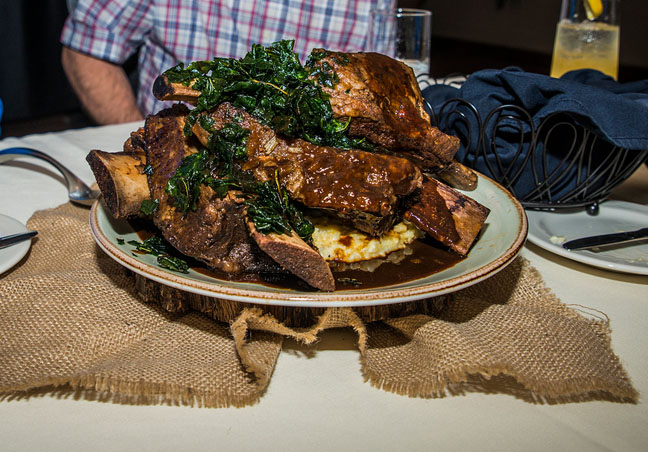 "All good chefs love food in any form," Alft says. "I think most look forward to simple meals with the best ingredients."
For a group of weary chefs who'd spent the previous two days touring the cattle industry across Kansas, it was exactly what was needed. Don't believe us? Try one of Chef Zac's recipes for yourself. Try sirloin carpaccio with fig reduction!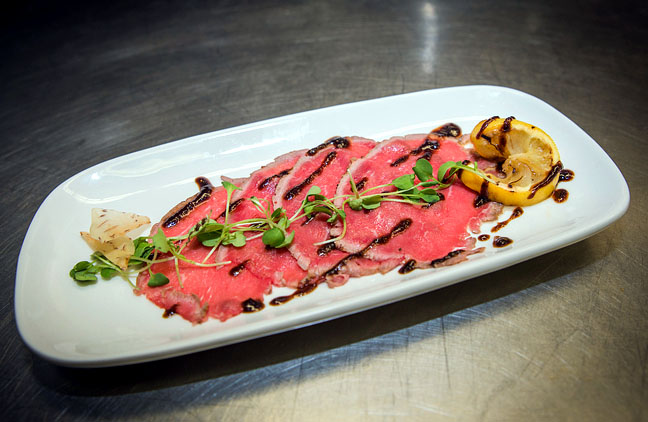 Sirloin Carpaccio
1 pound Certified Angus Beef ® brand sirloin
Kosher salt
Ancho Chile Powder
Black Pepper
Lightly season beef with blended seasoning. In a very hot, thick-bottomed skillet, sear each side of the sirloin until outside has good caramelization. Pull from the pan and cool at room temperature, once cool wrap tightly in plastic wrap and place in freezer for 2 hrs.
Fig Reduction
10 dried figs
3 cups Balsamic
1 cup Honey
Combine in a sauce pan. Reduce for 10 minutes on medium heat. Blend in a blender, add extra balsamic to thin to desired consistency. Place in squeeze bottle.
Lemon
Slice lemon ¼ in thick and grill on very hot grill just putting marks on each side.
Chef Zac's tips for plating your final dish:
Once slightly frozen, slice the sirloin paper thin, but not so thin that it breaks or shreds the meat. Place on plate, overlapping each piece slightly. Drizzle with fig reduction, add micro arugula and twist of lemon.