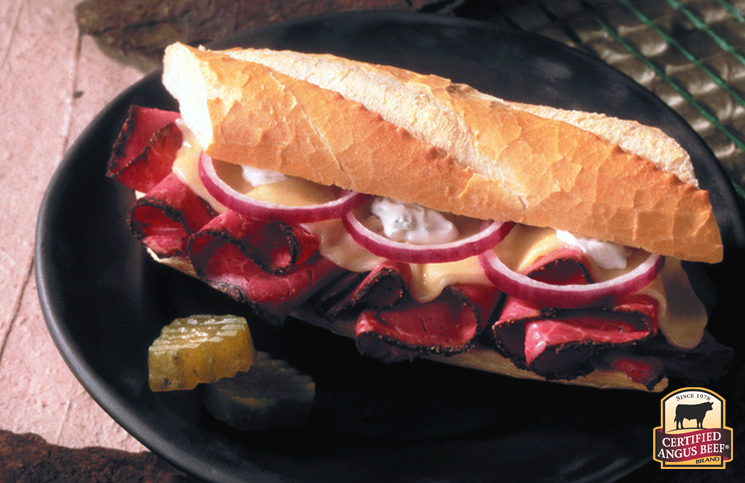 Summer time is sammie time! Whether you prefer a breakfast bagel, lunchtime classic or a quick dinner winner, sandwiches are the perfect pairing for cold drinks and sunny days. August is National Sandwich Month and the Certified Angus Beef ® brand is stacking up favorite sandwich ideas just for you! Enjoy beach waves and summer days with these seven selections!
1) Southwestern Gambler Burger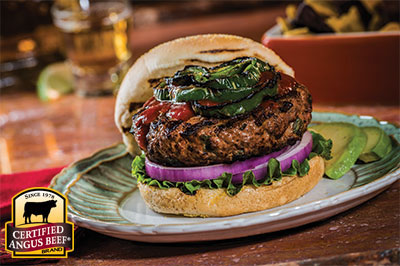 This burger is sure to spice up your summer! With poblano peppers, pepper Jack cheese, and hot sauce mixed right into the grind, you never have to gamble with whether this delicious burger will be a hit at your next cookout.
2) Steak Bruschetta Sandwich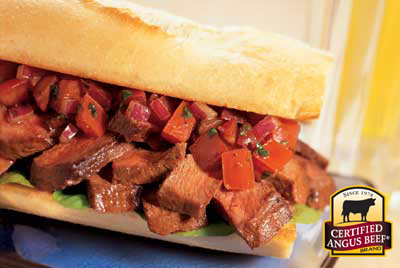 Nothing says "fresh" better than bruschetta. This scrumptious sammie combines fresh garden veggies, flaky French bread top blade steak.
3) Grilled Italian Steak Sandwich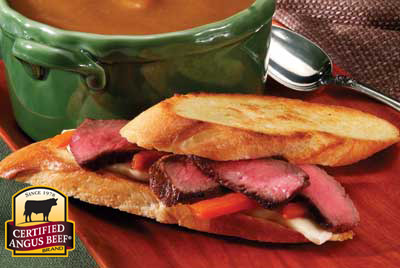 Fire up those grills and prepare your taste buds for a trip around the world! This Italy inspired sandwich combines the delicious flavors of fresh mozzarella, roasted peppers, and hand-picked basil to create a beautifully crafted masterpiece.
4) Mushroom Cheddar Bacon Burger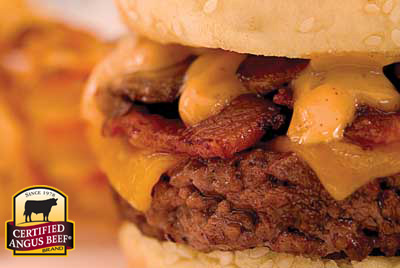 Need to feed a hungry man? The Mushroom Cheddar Bacon Burger is the ultimate tool for summer time satisfaction.
5) Red Pepper Corned Beef Sandwich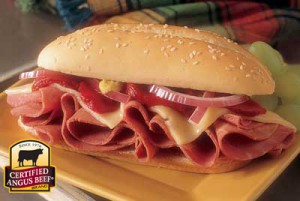 Think corned beef and a classic Reuben sandwich probably comes to mind. Think out of the box with this distinctive sandwich made with Certified Angus Beef ® brand corned beef, red onion, roasted red peppers and Havarti cheese.
6) Corned Beef and Egg Biscuit Breakfast Sandwich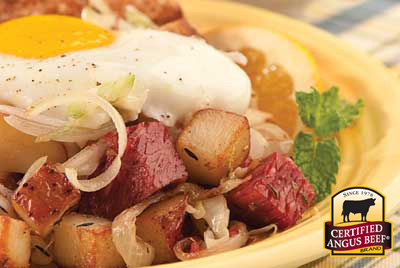 Get a jump start on your morning with this protein-packed sandwich. Corned beef piled high with a fluffy egg, nestled between two buttery biscuits, will have you ditching the snooze button and ready to take on the day!
7) Toasty Grilled Beef and Cheese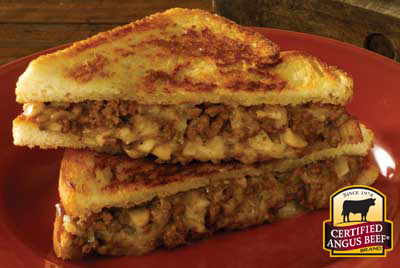 Here's a meal-time idea that the kids will love! This twist on a traditional grilled cheese makes for a perfect treat following an afternoon at the pool.
Find more super sammie recipes here or review our Pinterest boards for some truly tantalizing meal ideas!