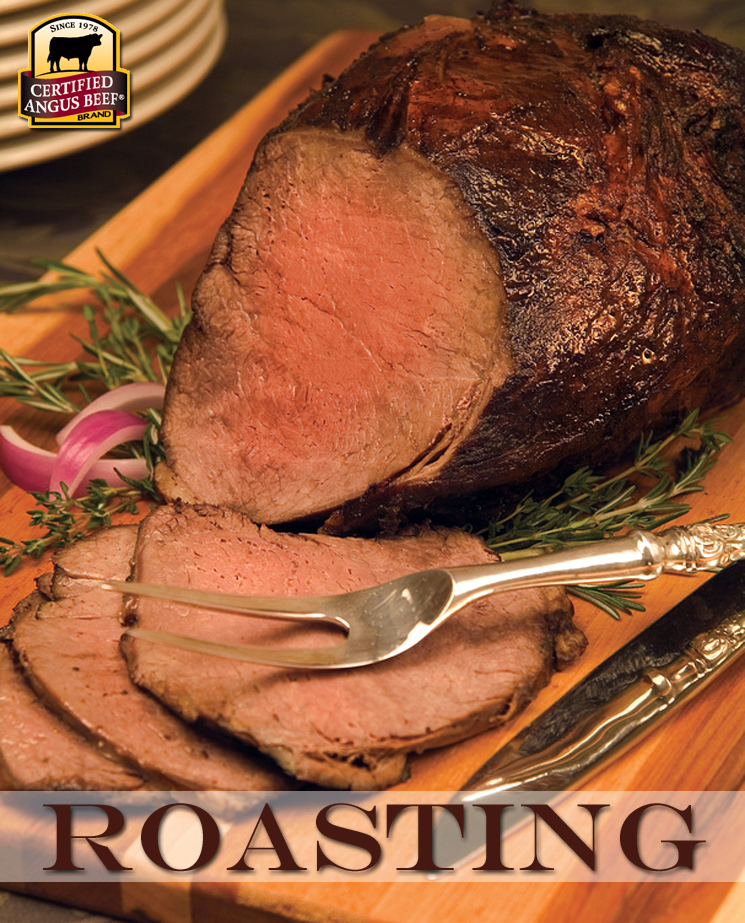 The humble beef roast has a reputation for sitting center stage on Sunday dinner tables, but I daresay it should be considered the new kid on the chopping block. I'm not suggesting you prepare a roast like Mom used to make (no offense, Mom!) Today's beef roast can be savory or sweet, spicy or simply delicious. Today's beef roast can be a star player in your weeknight repertoire. And what I most enjoy about a tasty roast is the meal on day two. Leftover roast can be used in sandwiches, wraps, tacos, casseroles — even soups. Sometimes the leftovers are even more delectable than the original roast.
Are you roasting? Wipe the sweat from your brow and fear no more. Here's how to master a beef roast in a few simple steps. First of all, don't let size and price intimidate you. A beef roast — whether it's a chuck, tri-tip, rib or even tenderloin roast — needs very little poking and prodding from you and me. Start with a few basic tools:
Roasting pan with a wire rack insert
Meat thermometer
Cutting board
Aluminum foil
Sharp knife and fork for carving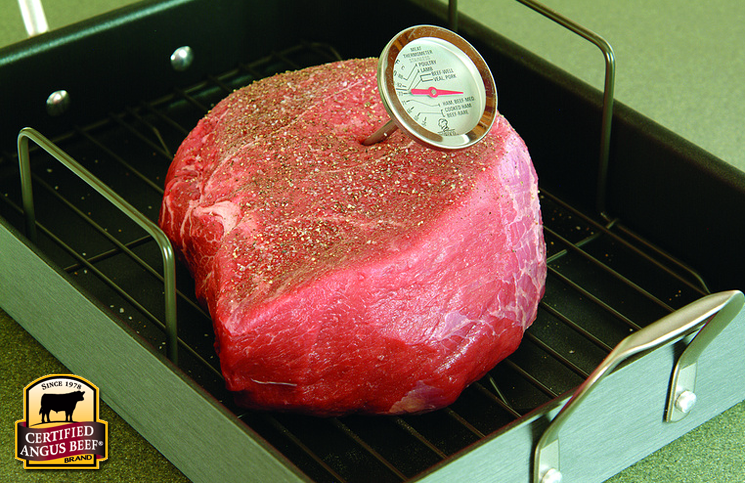 Tip #1: Select the best beef cuts for roasting.
Sure, you can roast any cut of beef in the oven, but that doesn't mean you should. When you get to the meat case, look for roasts labeled as chuck roast, rib roast, tri-tip roast, sirloin, strip or tenderloin roast. Let me make it easy: here are the best beef cuts for roasting.
Tip #2: Preheat the oven to 500°F.
You want high heat, at least initially. High heat from the get-go creates a crunchy brown crust on the outside of the roast. This will seal in the juices and contain all that great flavor during the roasting process. A crispy crust on the outside with a juicy interior. Yum! And dont' worry, you should reduce the heat to 275°F. after about 15 minutes. Then it's low and slow until your roast has reached perfect doneness. Here's a roasting timetable.
Tip #3: Season heavily with kosher salt and freshly cracked black pepper.
Season the beef before you put it in the roasting pan. Salt and pepper are all the seasonings needed to bring out the robust flavor of a beef roast, but of course you can add additional spices for layers of flavor. I'm rather partial to this Cherry Chipotle Rib Roast (and leftovers are fabulous!). Fresh and dry herbs are also ideal — try one of these roast recipes if you'd like to spice things up a bit. Or, get creative and experiment with flavors.
Tip #4: Place beef in a roasting pan with a wire rack.
This method allows heat to circulate around the roast and evenly distribute the heat. One benefit to roasting is that you have varying degrees of doneness. The ends will always be more done than the center, so you can easily serve the preferences of everyone the table — medium-well to medium to medium-rare in the center. Always use an instant-read thermometer to check the temperature of the roast.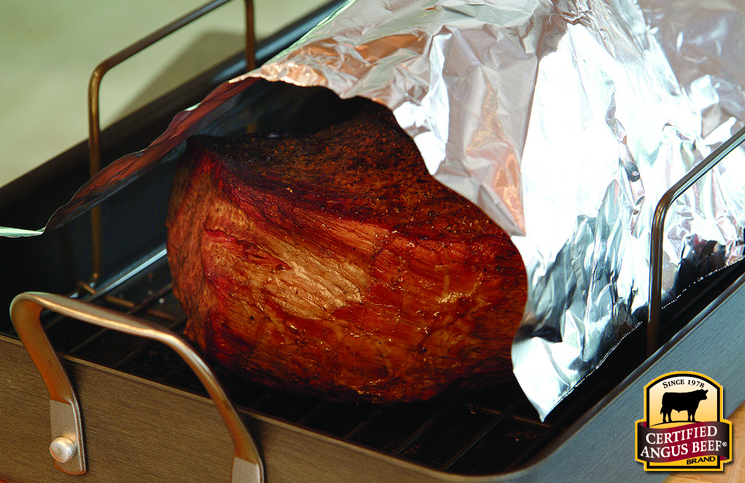 Tip #5: Let it rest!
When the roast is removed from the oven, tent it with aluminum foil for 10-15 minutes before serving. This allows the juices to redistribute. If you slice beef when it comes from the oven, the juices will run all over the cutting board — and then you'll be crying me a river, too, because those juices are running away with flavor. Trust me … let it rest.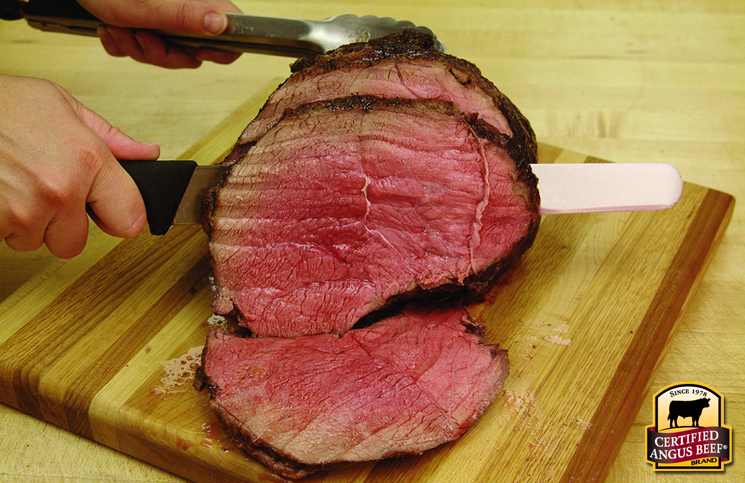 Tip #6: Always slice against the grain.
Move beef (after resting!) to a cutting board and slice against the grain. Slicing across the grain maximizes the tenderness of each slice. If you cut it the wrong way — with the grain — the texture will be 'wrong' and you won't enjoy such a pleasant bite.
Those are my best tips … now go forth and roast. For more
recipes and cooking tips
, click here. And if you need a few more specific roasting instructions, here's a
roasting video
from Chef Michael Ollier. Think of it as roasting school for the meek. Don't forget those tasty leftovers! I want to know what you did with them — share your leftover roast creations in the comments below. I can always use a little inspiration!