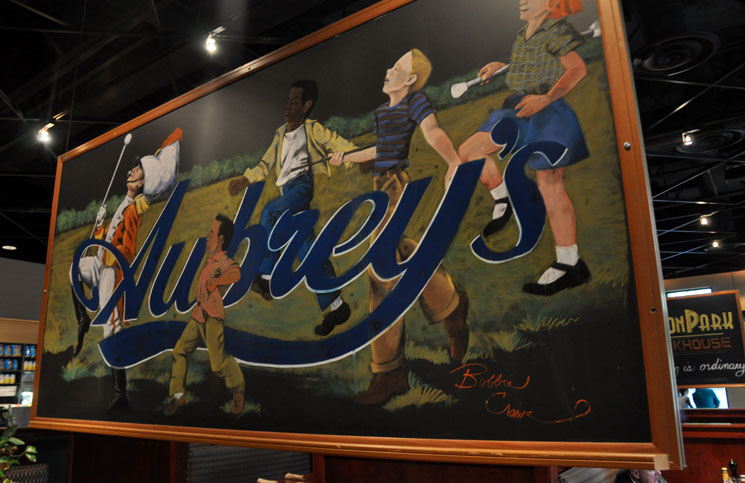 When one thinks of beautiful works of art, the mind will whisk them away to the Louvre in Paris, the Met in New York, or possibly the British Museum in London. Knoxville, Tennessee? Perhaps if you step into an Aubrey's restaurant.
Follow the long, winding, mountainous stretch of Route I-75 south through southern Kentucky and Northern Tennessee's Daniel Boone National Forest and you can't miss the billboard on the hill.
Aubrey's. Real Comfort. Real Food. Real Good.
What the lighted moniker doesn't show is what's inside the popular East Tennessee restaurants. Giant, perfectly etched, hand-drawn chalkboard pictures throughout each of the nine restaurants, which add to the old-time feel of the restaurant group and serve as the perfect complement to the succulent cuisine coming out of the kitchen.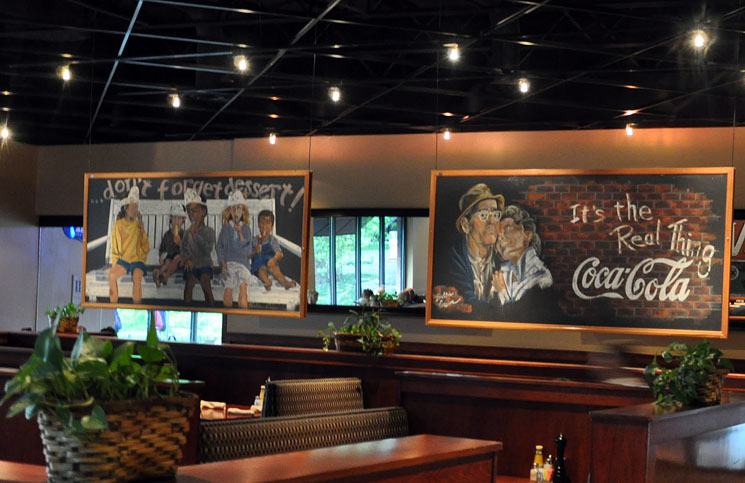 "Those really add to our sort of old, grocery-store kind of feel," says Mark Liggett, who oversees each of the Aubrey's restaurants. "Chris Powers is the guy who does them. He used to work for us, and still does our chalk boards as we open up new locations. Some he just chooses to do on his own or whatever (owner) Randy (Burleson) wants. Some are done as advertisements for the vendors that we purchase from."
Everything from Hellman's mayo and Sunkist to children eating ice cream and iconic steakhouse images are depicted on these works of art. But if you go to Aubrey's just for the chalkboard drawings, you're missing out on its most important feature — the food. Aubrey's manages to pull off the often-touted-but-rarely-executed feat of offering a menu that has something for everyone.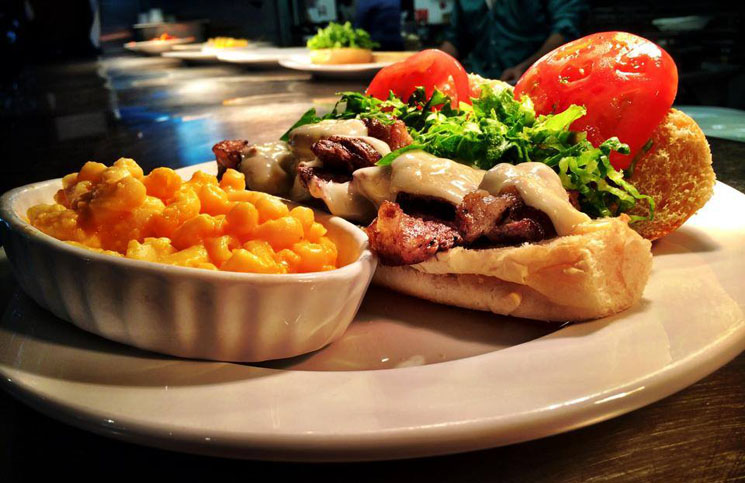 "Everything we do, we try and make it with the finest, freshest ingredients," Liggett says. "We serve Certified Angus Beef ® steaks, fresh seafood, our greens, our chicken, our pastas — we make it all in house. I think that attention to detail shows."
Outsiders may tab East Tennesseans as real meat-and-potatoes people, but they couldn't be more wrong. The most popular dishes coming out of Aubrey's, especially on warm southern nights, are salads.
"Our Papermill location probably does 25-30 Strawberry Salads per day," Liggett says. "Between that and our Cranberry Salad, we prep a lot of salad in the back of the house."
If you'd like to bring a touch of Aubrey's to your home kitchen — and don't have an art degree or a career in chalk drawing — try and make your own Aubrey's strawberry salad. The eatery was kind enough to share one of its signature salads with us!
[yumprint-recipe id='1′]