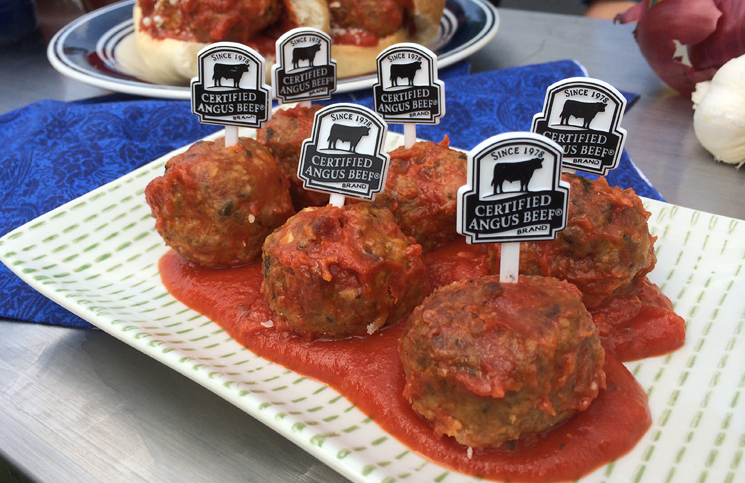 Every team's got a star. Every team's got a benchwarmer. And every team has an unsung hero. You know this guy: he's the utility player who doesn't have his name on jerseys for sale and isn't a lock to secure a multi-million dollar contract — but he's the one the fans love and appreciate because he delivers consistent performances on game day. He knows it's about the team, not himself, and is thrilled just to be out there on any given Sunday. That's how I think of the humble, yet mighty, meatball on game day. Most folks would probably make a different No. 1 pick for their fantasy football spread. Not me, though. He's my secret weapon who's virtually guaranteed to score big with my family and friends. Plus, this classic meatball recipe is practically foolproof and is perfect to make ahead. That means I'm not counting the play clock in the kitchen when the festivities on the field (or in front of the TV) are under way. I'll make them and bake them the day before, refrigerate them overnight, and then let them reheat in a slow cooker, which doubles as the serving vessel, so they're hot and ready for kickoff. They also score extra points for versatility.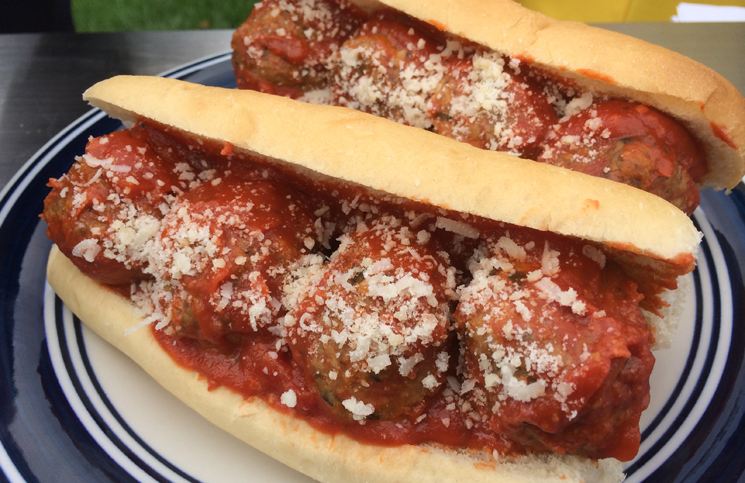 Craving a hearty sub sandwich? Pile 'em on a sturdy hoagie roll, slather on some extra tomato sauce, and sprinkle with shredded Parmesan or mozzarella cheese. Still craving a meatball sub, but your appetite is more of a kicker's than a linebacker's? No problem! Use your favorite slider buns or dinner rolls for a two-bite flavor blitz. Of course, if you're expecting a hurry-up offense around the table, there's no need to dress these mighty morsels up at all. Chances are, your guests will pick six — or more. Oh yeah — I almost forgot to mention the obvious: These meaty masterpieces also make a great play at the family dinner table. Serve with your favorite marinara sauce and spaghetti (or another type of pasta) and establish your own red zone! Want to dazzle the crowd with something unexpected?
Take refrigerated meatballs, skewer them, and reheat them on the grill.
That's a whole other kind of gridiron glory! Make these Most Valuable Meatballs part of your game plan — and follow us on Pinterest, Facebook or Twitter for more magnificent meal ideas.
[yumprint-recipe id='4′]