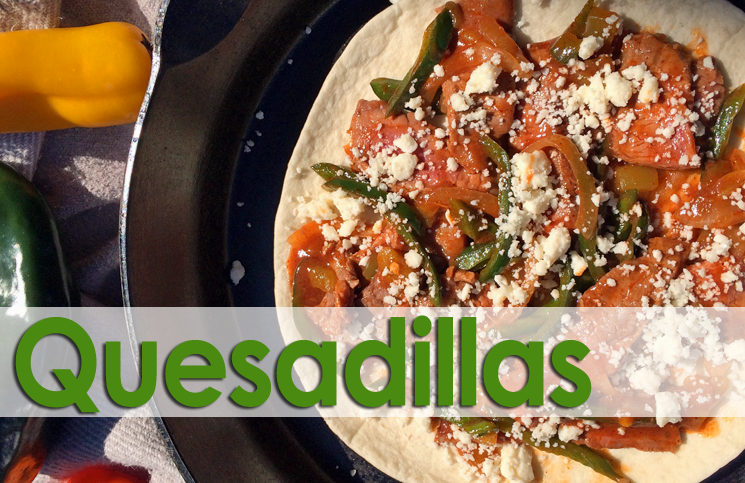 In our house, the arrival of fall is welcomed with enthusiasm. Cooler temperatures, anticipation of the colorful autumn foliage, and the return of hooded sweatshirts are all cause for celebration. Not to mention football! Between the broad selection of college and pro games available for viewing every weekend (and, I've noticed, increasingly during the week) it seems like a big game is always on.
But this fall, we honestly haven't had much time to sit and unwind together in front of the big screen TV. The kids are well-settled in their school year routine — complete with homework. It just so happens my husband and I are both in the middle of bigger-than-usual projects at work — all good, but requiring more time and focus than usual. And, most significantly, are the boys' sports commitments. One's in soccer, with games and practices about 4 times a week, while the other is playing soccer, trying his hand (feet?) at cross country — and attending pre-season basketball development camps. (I have a hard time calculating the number of his practices and events!)
Yes, hindsight is 20/20 and it's clear now we've got too much on our plates. But in the meantime, we've got the challenge of literally getting a decent meal onto our plates. Bonus points if we can make it fast, fun and family-friendly!
My solution? Quesadillas! The basic game plan couldn't be easier:
Tortillas — any kind (flour, corn, whole-wheat, you name it)
Protein — I'm partial to thinly sliced steak (leftover is great). Cooked, shredded pot roast is delicious, too. I've even used cooked, crumbled ground beef with great success.
Veggies — your kids may tell you these are not really necessary, but choosing their favorites will help convince them. Try thinly-sliced peppers (sweet or hot), onions, spinach, tomatoes, mushrooms or corn.
Sauces — entirely optional but often delicious. (Use a light hand to reduce the sloppiness factor!) My faves: enchilada sauce or salsa, barbecue sauce, soy sauce … even marinara sauce!
Cheese — it's what literally brings everything together. Any variety will work, sliced, crumbled or shredded.
Quesadillas are a great, quick way to make the most of ingredients you probably already have on hand — or, better yet, those leftovers and bits and pieces hiding in your fridge. (Shhhhh, that part is our little secret!)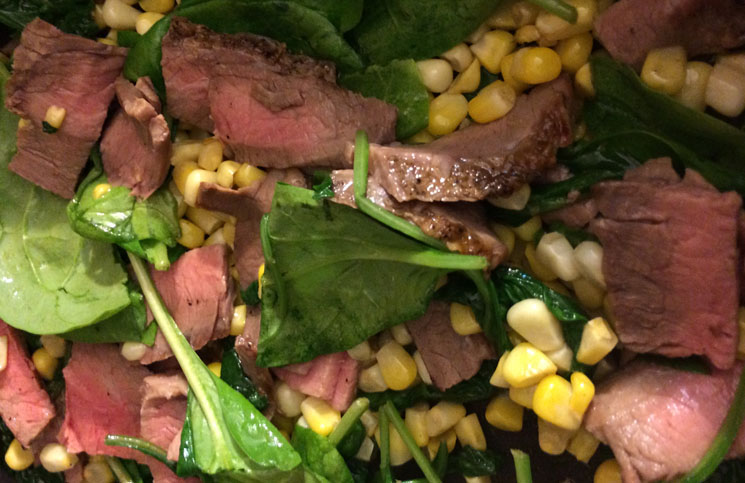 I like to start by heating up bite-sized pieces of the beef and the veggies — and sauce, if you're using one — in a sauté pan. Meanwhile, I've got my trusty cast iron skillet heating up on a different burner. Once the filling is warmed, I drizzle a tiny bit of canola or olive oil (a light misting of spray will work well too) in the cast iron and set in a tortilla. Then, it's time for a thin layer of cheese, then an even sprinkling of your beef and veggie filling. Top with more cheese, then a second tortilla.
Some folks will say go with one tortilla, put the ingredients on one half, then fold over — that works too, but somehow seems more complicated. I need to keep things as simple as possible, even if it's only in my mind.
The hardest part, of course, is flipping the quesadilla-in-progress, to ensure maximum meltiness and a satisfyingly golden, crispy surface on both sides. I've found the most success with using a large spatula and a quick motion. And if things do get a little bit out of alignment, just smoosh everything back in place in the pan as best you can. I promise your family will still want to eat it when it's all said and done.
After just a minute or two, it's time to slice, serve and eat! No matter what your schedule is, and whether you're planning your meals around your own family's game days or someone else's, it's a foolproof way to bring everyone together and make 'em cheer!
[yumprint-recipe id='5′][yumprint-recipe id='6′]