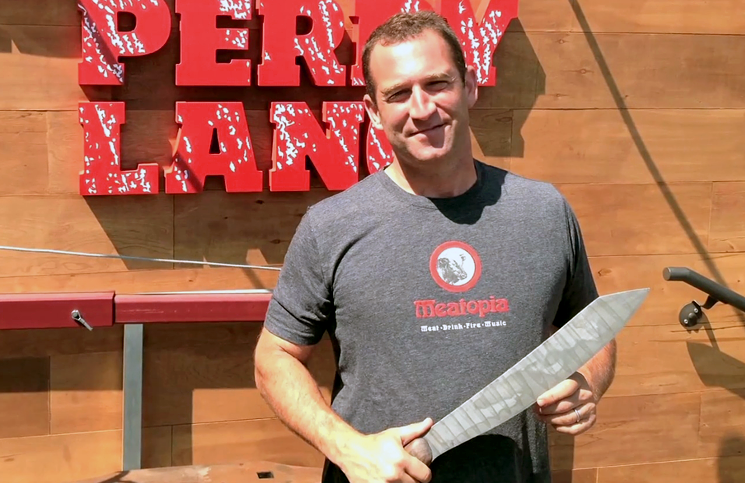 Think fast.
You're about to be stranded on a desert island, and can keep only one possession.
What do you choose?
If you're a chef, you don't even think twice. It's your most prized asset — without question you grab your knife roll, and you're out the door. After all, a knife is to a chef what a paint brush was to Picasso, or a baseball bat to Ted Williams. It's much more than just a tool of their craft.
"What's in your hand is what's most important as a chef," says chef, author and barbecue authority Adam Perry Lang, who is currently operating a barbecue pop-up community event in the parking lot of Jimmy Kimmel Live in Los Angeles. "Your knife is an extension of yourself. It's the only thing between you and the food you're working on. The only thing better would be if you could chop with your hands."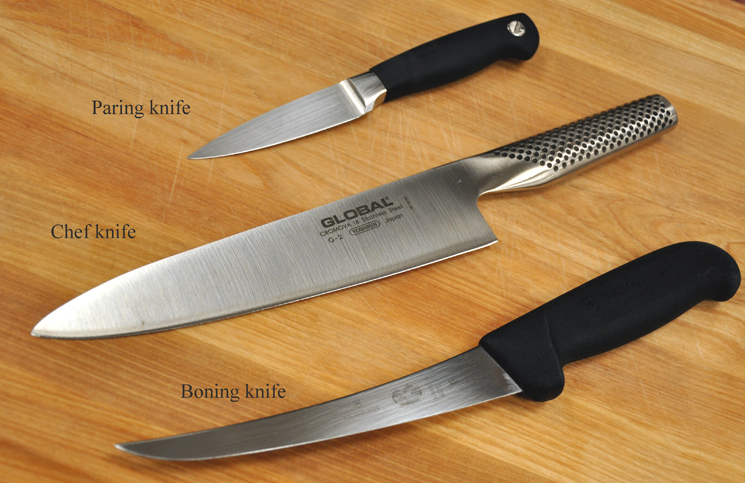 While there are knives made for everything, our own cutlery connoisseur, Chef Ashley Pado, is a firm believer there are three basic knives every cook should have — a paring knife, a chef knife and a boning knife.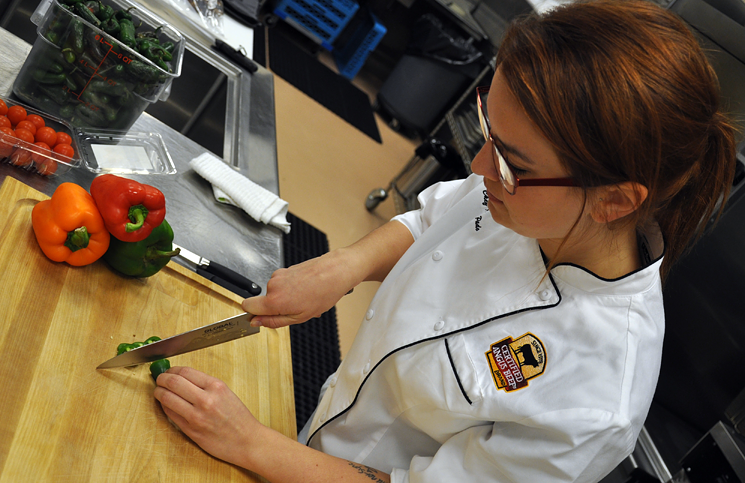 Knives come in all varieties and sizes, and there is no one-size-fits-all-for-every-job knife. For certain tasks, chefs will prefer an American- or German-crafted knife built to balance precision with durability. For others, Japanese knives, which can be very thin and ultra-precise — yet also most susceptible to chip when misused — are what's required.
Chef Darryl Harmon, who oversees multiple restaurants in New York City, Jersey City and Philadelphia, has taken his obsession with knives so seriously he's put his name on them for consumers to buy.
"You want precision — everything needs to be symmetrical," Harmon says. Having a great knife that's also lightweight makes it easier. I like Japanese knives over western knives because you get the finest cuts, and they're angled so it doesn't ruin the blade."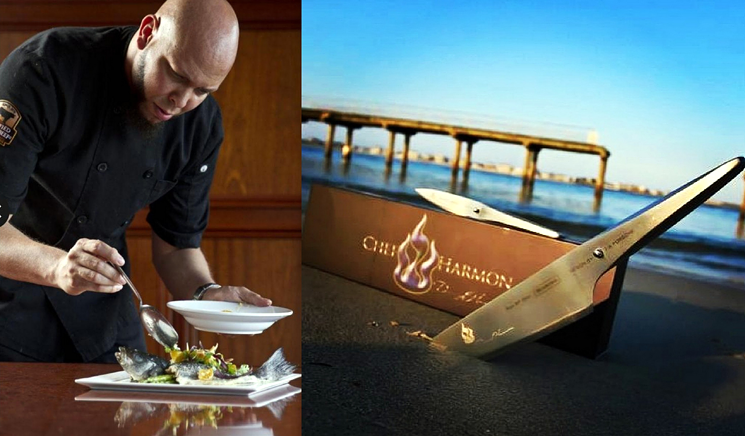 Harmon swears by his own "Darryl Harmon" branded Porsche knives, which are made with pure 301 Japanese steel, and his Shun knife that he's had with him since he started his culinary career.
Out in Portland, Ore., Scott Neuman has made a name for himself in one of the trendiest cities in the country as chef/partner of Latin-centric OBA! Ristorante. For more than 20 years, the Texas native has been pleasing his customers with Nuevo-Latin cuisine, and is a self-proclaimed knife addict. Recently, he blogged for www.doitnw.com about his Five Knives You Must Have.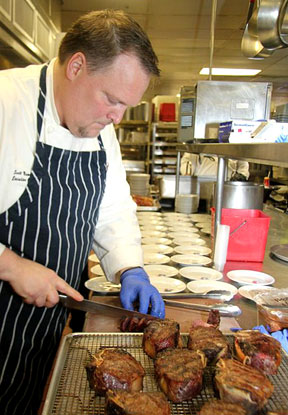 "It's all about the feel for me," says Neuman, who got to show off his knife skills in a non-speaking role in an episode if IFC's Portlandia. "I know a lot of home cooks who will start with a really expensive knife set.
"Everyone likes to have that knife set in the butcher block at home, but in my bag, I probably have eight different brands of knives in there. It's more about picking the right knife for your hand."
Neuman says he's become enthralled with knife maker Ken Onion's products — he uses reclaimed, American steel in his knives. Neuman, who recently spent time with the knife maker, has a particular love for Onion's "Rain" line of knives, named so due to the rain-like texture on the knife that's designed to keep food from sticking to the blade. Neuman says he's also been on the waiting list for quite some time to get a Kramer knife, made just north of him near Seattle.
"I think it's really about finding the right knife for each of your tasks," Neuman says. "Really, I think most people can get by with three knives for most tasks."
Chef Perry Lang has always had an interest in all things craft, and actually furthered his understanding of knife work by attending bladesmithing courses at the New England School of Metalwork. There, he honed his appreciation for the practice, and further shaped his understanding of what he looks for in a knife.
"I have knives of all shapes and sizes," says Chef Perry Lang. "It really depends on what you're doing. I could have a simple paring knife, it might cost $6, but it's the greatest paring knife for the task at hand. Or I could have the finest Japanese knife made by an artisan I bought at Korin Trading in New York, or a Wusthof that I've had since I started cooking, or my own knives that I've made — it's not a specific brand that I'm looking for. The right knife has to do with how the knife feels in your hand and what you're doing."
When it comes to knives — or life — stay sharp my friend.