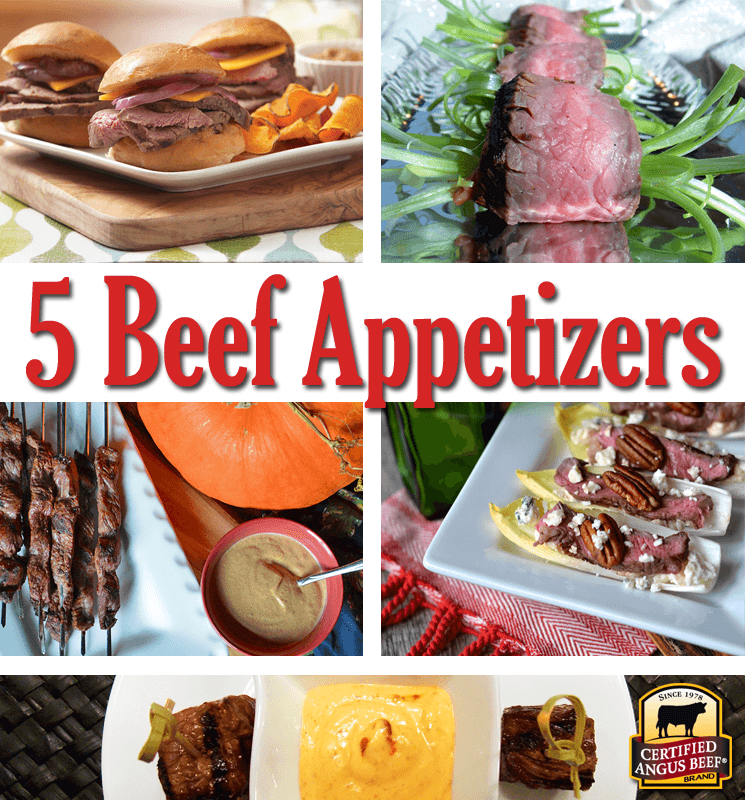 'Tis the season to talk turkey, but I'd rather talk appetizers — specifically, beef appetizers. Most of us will be served the bird on Thanksgiving, but there are no rules (I checked!) that say you can't enjoy a little steak, too. After all, it's a day to be thankful. I'm betting the pilgrims would have loved to add a slice of sizzling beef to their list of blessings!
Beef appetizers are hearty and delicious, and they'll keep your guests (and the kids!) satisfied until you're ready to serve the main meal. Many of the recipes in this roundup call for grilled steak, which is ideal for such a day of feasting. Your grill is probably the one "appliance" not used in a typical Thanksgiving day cooking plan. In our house, my husband is the king of the grill. These appetizers are even easier because I can recruit him to help with preparation. And whether you prefer small bites, dipping sauces or skewered bites of sizzle, I'm sure you will find an app for that, here. Or, try my top five favorites, below:
Grilled Sirloin Mini Sandwiches
Spicy Steak Satay with Pumpkin Aioli
Steak Skewers with Chipotle Dipping Sauce
Happy Thanksgiving to you and yours!