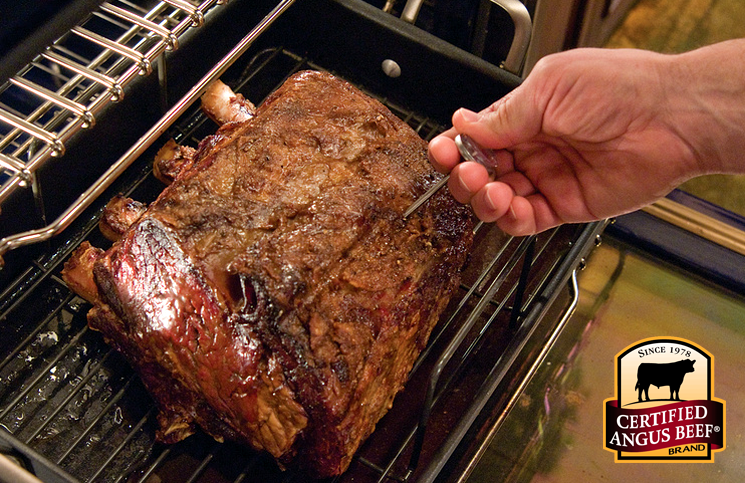 The holidays are approaching and I've begun planning our Christmas dinner menu. A beef roast will take center stage on our family table. To ensure it's just right, I asked Chef Michael Ollier for a few tips and roasting techniques. When it comes to temperature, he says to begin with high heat, then cook it low and slow.
"High heat creates a crunchy, flavorful brown crust on the outside of the roast. The contrast of a crisp exterior to a tender, mouthwatering interior is what our palates crave," says Chef Michael. As a general rule, follow these
Beef Roasting Temperature Tips:
Preheat the oven to 450°-500°F. Cook the roast at this high heat for 15 minutes. Reduce heat to 325°F for the remainder of your cooking time.
Rare (125°F, 52°C) — Cool red center
Medium Rare (135°F, 57°C) — Warm red center
Medium (145°F, 63°C) — Warm pink center
Medium Well (150°F, 66°C) — Slightly pink center
Well Done (160°F, 71°C) — Little or no pink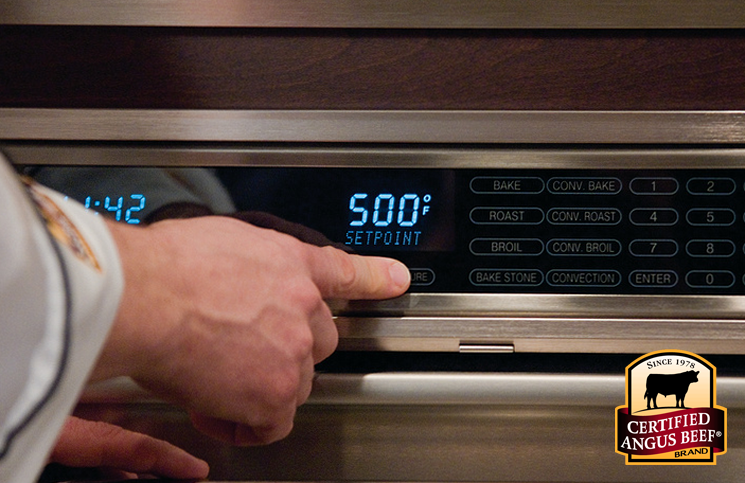 Season the roast with kosher salt and freshly cracked black pepper. Rub oil all over the roast, especially if it's a lean cut with little fat cover (think tenderloin roast). The oil helps to develop that great crust, but it also helps your seasonings adhere to the beef. Here are more tips from Chef Michael:
You probably already know that salt and pepper are the only seasonings needed to bring out the robust flavor of a beef roast, but of course you can add other spices for layers of flavor. Here are a few of our favorite roast rub recipes to add even more sensational flavor to family feasts. Happy holidays!
Santa Maria Rub
Arrachera Rub
Tex Mex Rub
Ginger Chili Rub
Find a complete list of Certified Angus Beef ® brand marinade and rub recipes here.