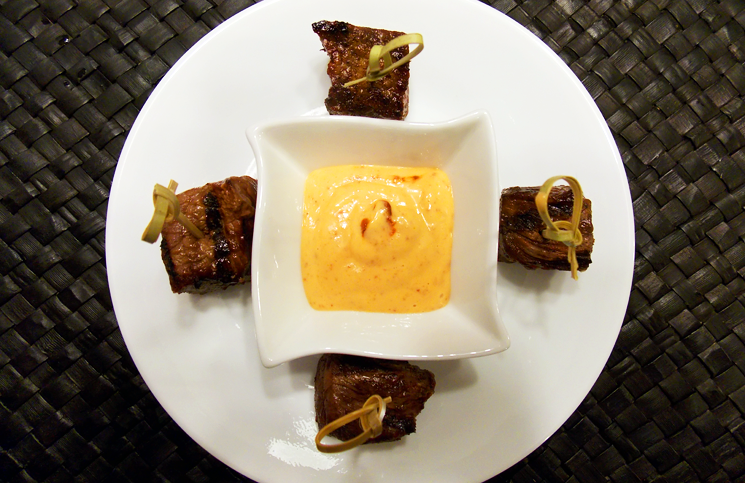 Chef Ashley Pado is set to spice things up in 2015. Not only does she have an idea for tasty New Year's celebrations, but she's also making her television debut on January 4! First things first, though: steak on a stick.
Beef skewers will easily add spice to New Year's Eve festivities. They're simple and spicy, thanks to a delightful chipotle dipping sauce. To make these skewers, Ashley slices top sirloin steak into cubes or ribbons. Then she threads the beef onto skewers (be sure to soak bamboo skewers in water first, so they don't burn). Season steak with kosher salt and freshly cracked pepper, then grill to desired doneness. Ashley says to fire up your outdoor grill if you can brave winter conditions; otherwise, a grill pan on your stove will work just fine. Time-saving tip: grill skewers in advance, and keep them stashed in the fridge until guests arrive. They're delicious fresh from the grill or served at room temperature.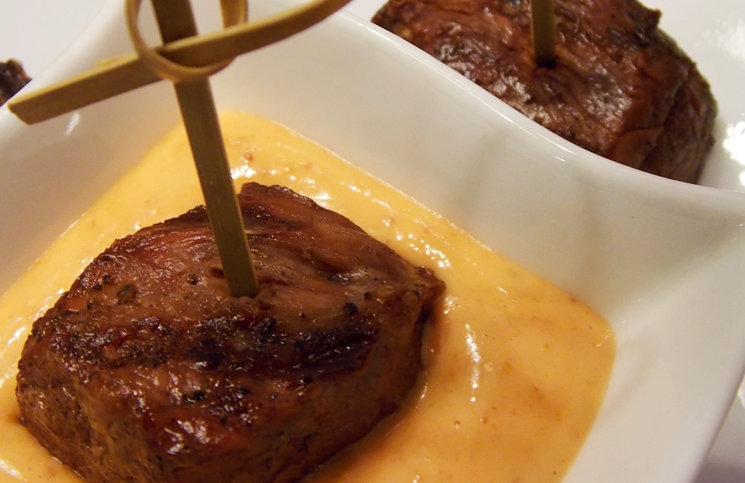 The crowning touch is a festive dipping sauce. It includes chipotle peppers to incorporate a wonderful, smoky heat that's not too intense. It's guaranteed to help warm up a chilly evening. Get the recipe here.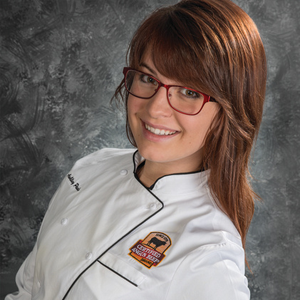 And look for Chef Ashley's television debut on Food Network!
She will appear as a competitor on Cutthroat Kitchen, hosted by Alton Brown. The episode will air Sunday, Jan. 4 at 10 p.m. Tune in and cheer as Ashley competes in The Long Tools and Shortcake of It. One chef has to make breakfast hash in a bunk bed. Then, another chef has to recreate Alton's hike out of the Grand Canyon. Finally, a chef has to make strawberry shortcake with long tools.
Go Chef Ashley!