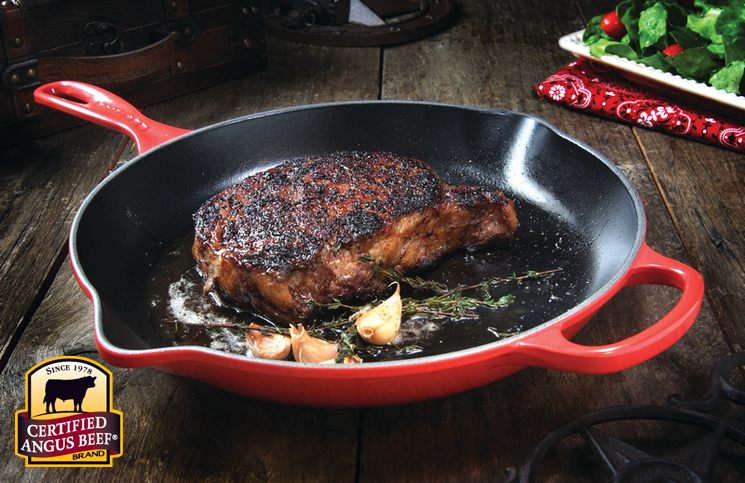 What  beef recipes did you enjoy throughout the year? Some of my favorites included sizzling steaks of summer, skewered appetizers during the holidays and yeah, that old stand-by, pot roast with lots of veggies. With our own favorites in mind, we decided to see which dishes were the most popular over the past year. We put together a top 10 list, as chosen by you and folks just like you. The general consensus loved everything from rib roasts to chili to marinades to steaks. Each of these recipes offers a delicious blend of flavors that could be served on any table. We hope you continue to enjoy them throughout 2015! And we'll do our best to bring you even more delectable dinner ideas in the coming months. For now …
The top 10 recipes of 2014:
9. Classic Red Wine Steak Sauce
4. Grilled Ribeye Steak with Classic Steak Butter
And the No. 1 recipe as chosen by you and other Certified Angus Beef ® brand fans:
1. Classic Pan-Seared Ribeye Steak
We wish you a very merry new year. May the sounds of sizzling satisfaction grace your table in 2015!