Editor's note: From cutting meat to styling steaks for a photo shoot, feeding guests to educating food lovers, and everything in between, Chef Ashley Pado is ready for anything in the Certified Angus Beef ® brand kitchens. As we look forward to her debut on Food Network's Cutthroat Kitchen on Sunday, Jan. 4, this self-proclaimed "beef lady" shares some of the highlights on her culinary journey.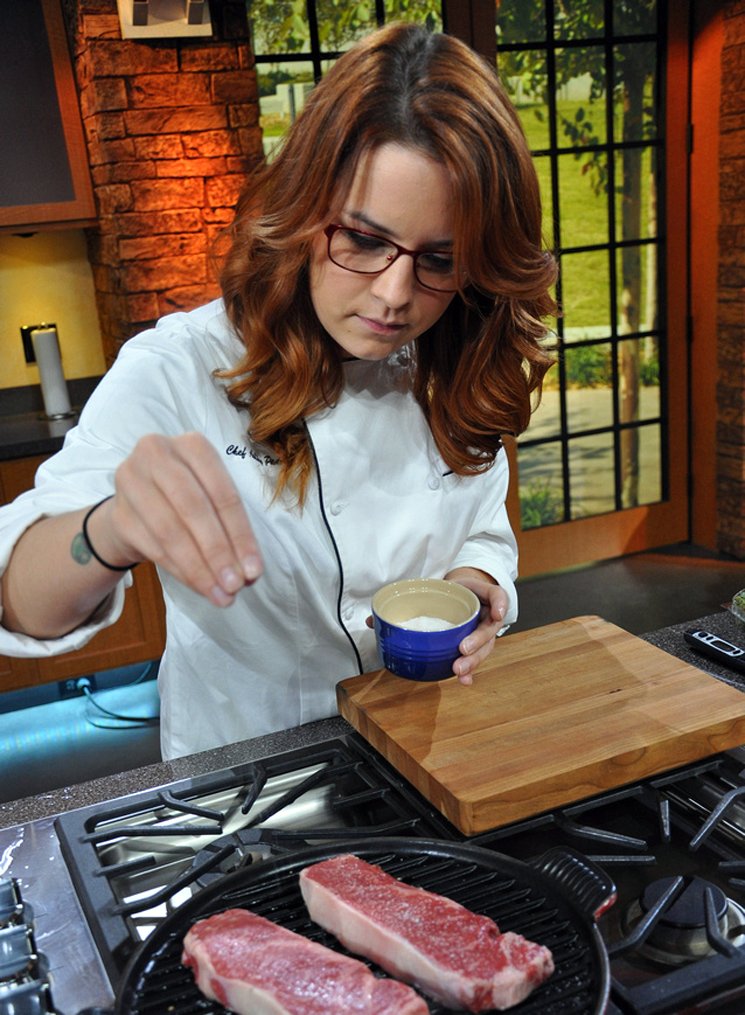 My Mimi, originally from Tennessee, first inspired me to spend time in the kitchen through her amazing Southern cooking. In fact, by the fourth grade, I knew after watching her cook and enjoying her creations that I wanted to be able to make food as good as hers. (She is THE BOMB!)
At age nine, I would race to get off the school bus in the afternoon so I could plant myself in front of the TV to watch Food Network. I was totally infatuated with Gale Gand's Sweet Dreams show! [Chef Ashley had the opportunity to meet celebrity chef Gale Gand. Gand visited the Certified Angus Beef ® Education & Culinary Center in 2014.]
I declared my intentions to become a chef, and received my first mixer, a Sunbeam, from my dad for Christmas at age 10. While I made lots of cookie dough and pie crust with that mixer, I was more interested in learning about cooking savory dishes. My first attempt was scrambled eggs, and I practiced and practiced this simple classic until it was perfected. In the fifth grade, I started cooking full meals for my family. Their favorites have always been stuffed shells, my mashed potatoes (awesome, if I do say so myself!) and the chicken parmesan that my mom still requests.
As I continued to experiment in the kitchen, I began watching more and more cooking shows, soaking up everything I could. I attribute Alton Brown's Good Eats with teaching me the basics of cooking technology and the science and history behind so many types of food. I have always had so much respect and admiration for Alton, so it was truly a dream come true to meet and work with him on my Cutthroat Kitchen episode. (Yes, he is just as nice and funny and smart as he seems on TV!)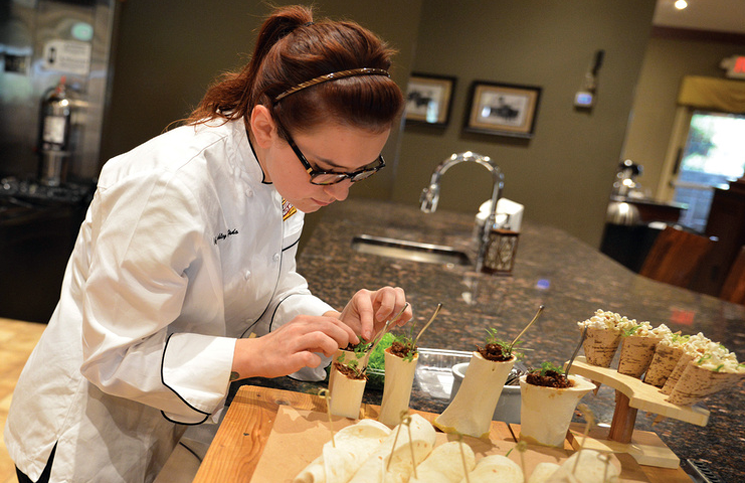 In the eighth grade, with my goal to become a chef firmly in place, I decided to pursue culinary coursework at my local career center through high school. My acceptance into the culinary program was a huge achievement for me, and I embraced the challenges, especially those of participating on the competition team.
High school graduation was followed by my entry into Le Cordon Bleu in Orlando, where I continued to hone my techniques. In 2011, I was invited out to Los Angeles for an appearance on TV's Master Chef with Gordon Ramsey. I count this reality TV as my craziest experience, but fondly remember that Chef Ramsey was kind and encouraging — quite the opposite of his on-camera persona! He tasted my food and buoyed my confidence with, "you are going to be an actual chef!"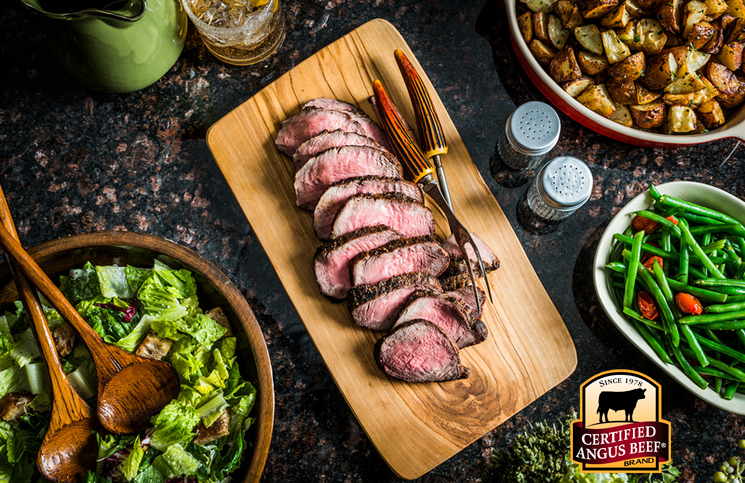 I had been bitten by the L.A. bug and decided to move there, thanks to help from my Papa who drove with me cross-country to get settled. In California, I worked with noted chef Nancy Silverton at her acclaimed Osteria Mozza, and also did a stage as a food stylist. Embracing this creative outlet, I quit my restaurant job and did food styling full time for about a year and a half.
While back in my hometown of Wooster, Ohio, for Christmas in 2012, I realized how much I missed my family … plus I reconnected with my high school sweetheart, Jamie. It was incentive enough to return to my Ohio roots, and find work at a local restaurant.
Shortly afterwards, I landed my current "match made in heaven" position with the Certified Angus Beef ® brand, where I get to cook and cut meat, and keep learning and experimenting and honing my creativity. What fun it is to be a meathead!
Be sure to watch Ashley's debut on Food Network's Cutthroat Kitchen on Sunday, Jan. 4 at 10 p.m. And follow along with @CertAngusBeef on Twitter during the episode!