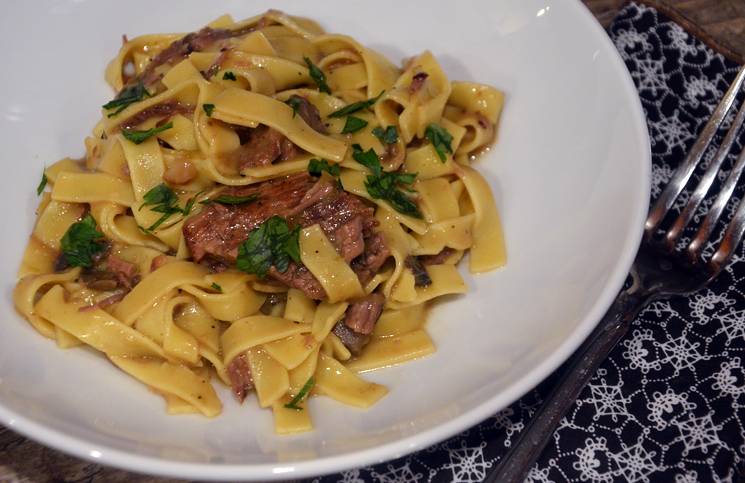 Pot roast is a top pick for busy families, weekend comfort food seekers, and Sunday dinners. Often served with vegetables like potatoes, carrots and onions, pot roast is a tradition every home cook must master at one point or another. And I determined to try a twist on traditional post roast: German pot roast with mushroom leek sauce. It's a relatively simple recipe featuring economical bottom round roast, and it's big on flavor.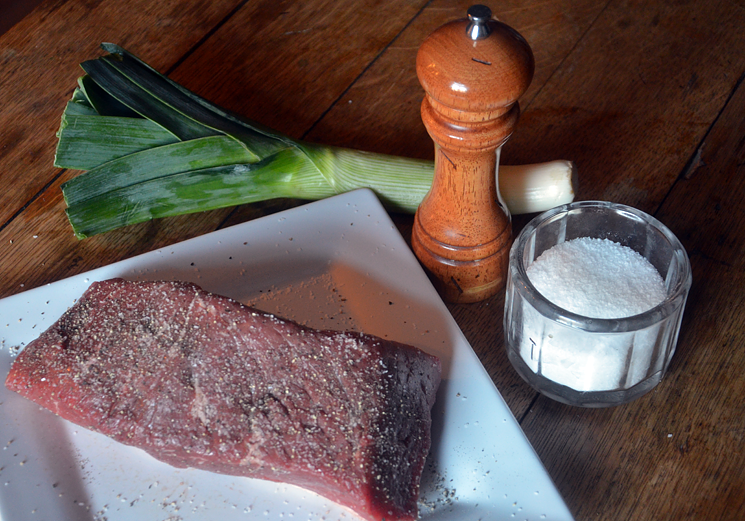 To be honest, leeks don't usually appear on my grocery list. Leeks are closely related to onions and garlic — they're all members of the genus allium. Unlike onions and garlic, leeks don't form a bulb. Instead, they grow in a long cylinder shape with bright green leaf stalks at the top of the plant. The leaves at the top are usually discarded, and the light green part of the plant is used for cooking. Leeks are often used in Italian and European cuisine, and their mild onion taste is a nice complement to stocks and broth.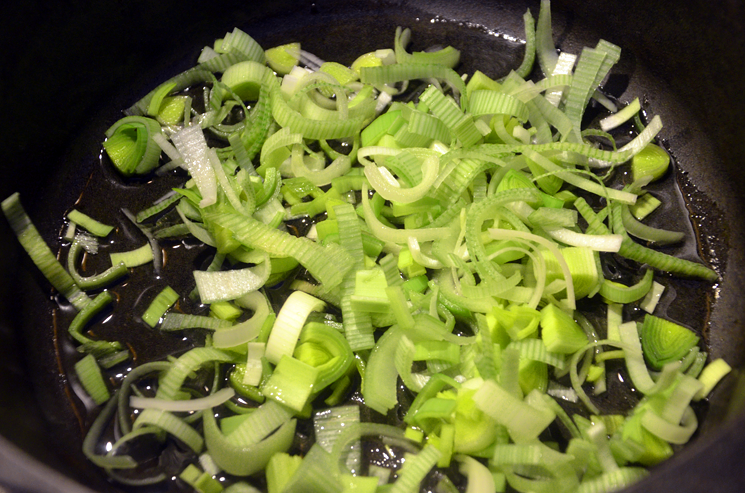 To prepare the leek, slice off the top, just below the bulk of dark green leaves. Slice off the bottom white tip, or root portion. Slice the remaining cylinder in half lengthwise, and thoroughly rinse the interior layers with water to remove any grit. Then, slice from end to end into thin strips.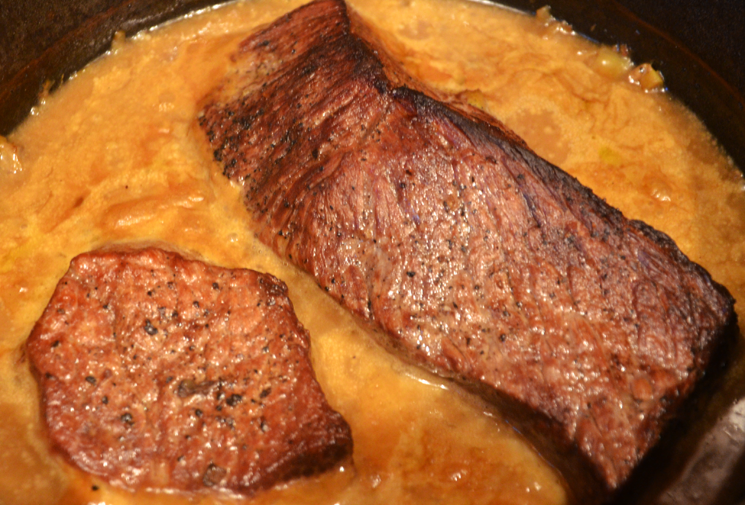 And here's one more tip to ensure this recipe is a tasty and pleasing as possible: don't skip step No. 2! Be sure to sear the beef in a bit of oil before adding it to the braising pot. A nice sear will seal in the juices during cooking, and the browned outer crust gives the roasted beef a delightful, decadent appearance, too!
This rich and creamy, recipe is indeed pure comfort food on a cold winter evening. Serve family-style on a busy weeknight, or as a delectable meal for two enjoyed with a glass of red wine. Cheers!
German Pot Roast with Mushroom Leek Sauce
Ingredients
1 (2-pound) Certified Angus Beef ® bottom round roast
2 tablespoons olive oil, divided
2 cups sliced leeks, washed, light green only
1 (26-ounce) can cream of mushroom soup
1 cup water
1 (10-ounce) package egg noodles
Salt and pepper to taste
Instructions
Preheat oven to 350°F.
Heat 1 tablespoon oil in medium-size braising pan. Season roast with salt and pepper. Sear on all sides until brown.
Remove roast from pan and set aside. Add leeks and sauté until lightly browned.
Add mushroom soup and water; bring to a simmer. Return roast to pan and place in oven for 2 hours or until fork-tender.
Cook noodles according to package directions. Drain and toss with 1 tablespoon olive oil
Remove roast from oven and let rest 10 to 15 minutes. Pull beef apart with fork and serve over noodles with mushroom leek sauce.