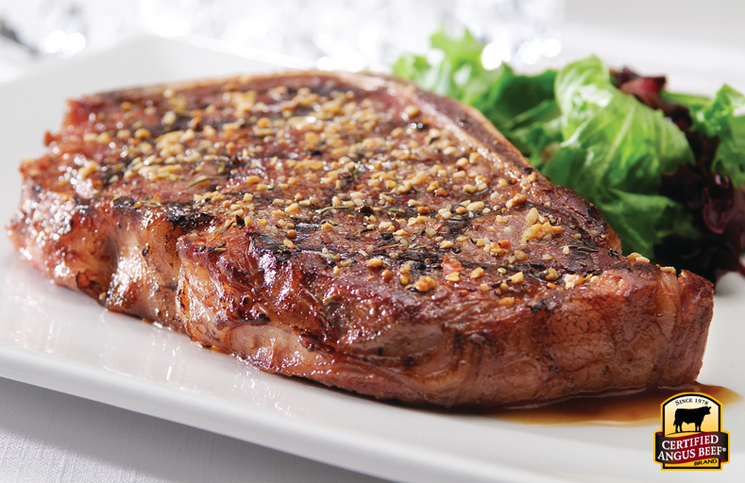 Quick — what's the name of your favorite steakhouse? Restaurants are as unique as the chefs in their kitchens. Our biggest challenge, dear steak lover, is to find one that suits our personal dining habits, expectations and yeah — most importantly — our taste buds! When you have a hankering for the perfect steak, remember these tips when you order:
Tip No. 1: Be as specific as possible when ordering a steak.
Explain your expectations to the server — if you prefer medium rare, give the description of a warm center with bright red color. If you opt for medium, tell the server you want a hot center with medium-pink throughout. When you don't know the chef, be very explicit about temperature and seasoning. If you're dining at a restaurant renowned for its fine food, let the chef work his or her magic. Brush up on degrees of doneness here.
Tip No. 2: Order your favorite steak cut.
Do you love a beefy ribeye or a tender filet mignon? Try a variety of steak cuts and determine your favorite. When ordering, expect and demand that experience every time. You won't be disappointed. Learn the characteristics of your favorite beef cuts.
Tip No. 3: Don't be afraid to send it back.
If you get a less than stellar steak, tell your server right away. You're paying good money for a great dining experience. The chef's goal is to make you happy — if you send it back, no problem. Just be patient while they make it right. Ensure a great meal by dining at the best steakhouses. Find restaurants that serve the best steaks.
Tip No. 4: Consider ordering the special.
Many times, daily specials are an opportunity for chefs to "play" or be creative with ingredients. It's their time to shine. Chefs often test new menu items in the form of nightly specials. And they appreciate your feedback!
Tip No. 5: Ask to speak to the chef.
Think of the restaurant like a home. The chef has invited you in. Seeing you smile and knowing you enjoyed an excellent meal, is what his or her job is all about. Let 'em know! A word of caution, though. It's extremely difficult for a chef to leave the kitchen during dinner service. In that case, leave a note. You'll make their night!
Ready to test your steak order prowess? Find an elite steakhouse serving the Certified Angus Beef ® brand in your area.