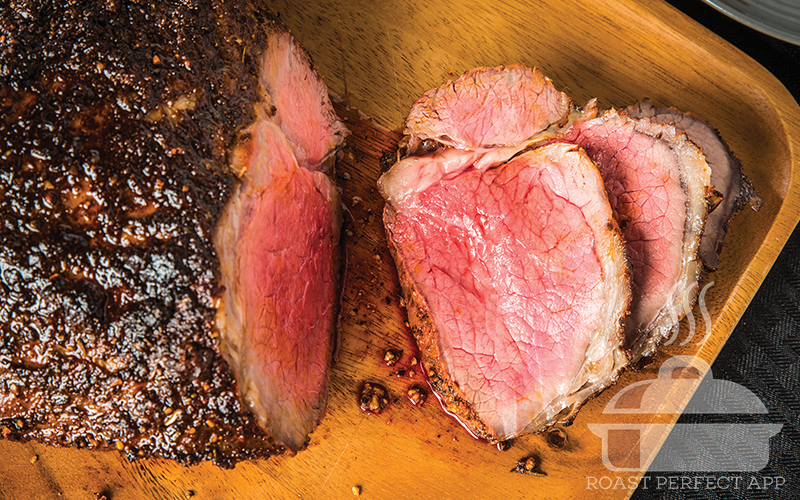 Beef. Beer. Sugar. Entire civilizations have been founded on less impressive ingredients. It's a culinary trinity that fills the mind and the belly of any red-blooded, middle-aged male with wonder and anticipation.
Let those words roll off the tongue. Beef. Beer. Sugar. Glorious, isn't it? Separate they are delightful. Together they are stupendously splendid — life-changing, if you will. But bringing out the best in a crazy awesome dish is more than just dumping this trio into a blender and hitting "start" (although …). Let's learn.
First, head over to your favorite app store and download Roast Perfect. Second, let's talk beef. I recommend using a ball tip. Heard of it? Not likely. For years, the ball tip has been the backup dancer to better known cuts — like the strip, ribeye and filet — that play leading roles. Think of it as the Pips to the tenderloin's Gladys Knight. You may also find it labeled a "bottom sirloin roast" depending on where you shop, and it'll generally come as a 3-lb. roast.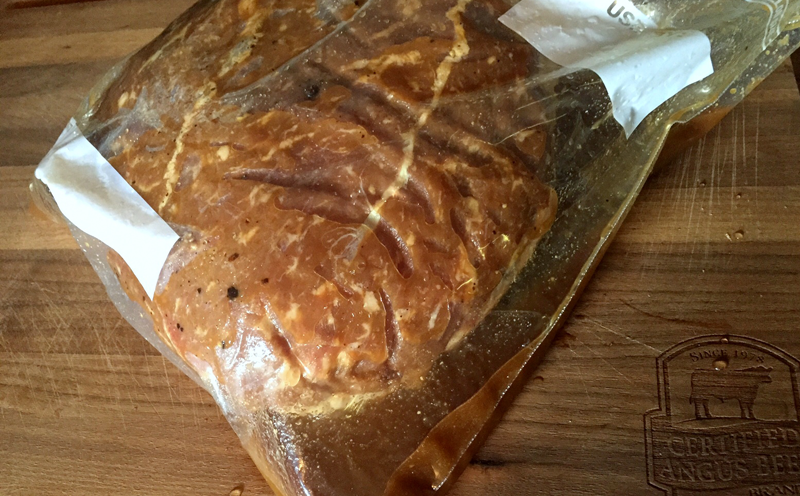 This ball tip roast can be trimmed and served as a steak, but it's best in a roasting application, especially with a proper marinade. And when a 36-year-old male is turned loose in the kitchen to make a marinade, by golly, it better have beer and sugar (plus a few other things).
Here's what you need: dark beer (I used Great Lakes Edmund Fitzgerald, Dijon mustard, teriyaki sauce, brown sugar, seasoned salt, garlic powder and black pepper. Off to a good start, right? Combine all these ingredients in a plastic zippered bag, then add the roast and marinate. What to do during that time? Well, if you bought a six-pack, you should have five-and-a-half beers to work on. If not, I guess you could do housework or yard work. Choose wisely.
Once you've hit your proper window of marination, pull that sucker out of the bag and discard the marinade. It'll smell tremendous, by the way. The complete recipe is below (and in the Roast Perfect app).

Two things to remember: always check doneness using an instant read thermometer. Know that once you pull the roast out, it'll read 10-15 degrees cooler than you want. That's a good thing, because once you remove it from the oven, it'll continue to cook in its own delicious juices. And be sure to tent loosely with foil and rest 10 minutes before carving to allow the juices to distribute evenly throughout the beef. If you're one who can't wait that 10 minutes (c'mon admit it), just trim a little sliver off the outside crust. It'll blow your mind.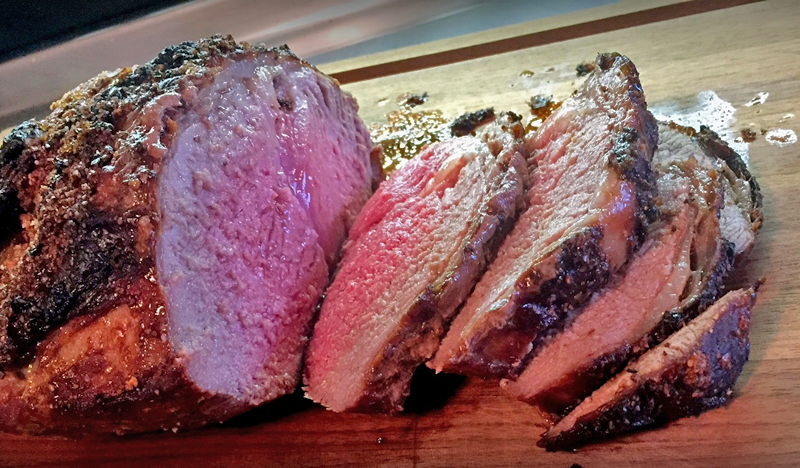 Mmmmm. Beef, beer and sugar have never been so good!
Beer and Brown Sugar Marinated Roast
Author:
Ingredients
1 (3-pound) [url href="http://www.certifiedangusbeef.com" target="_blank"]Certified Angus Beef ®[/url] ball tip (bottom sirloin) roast
1 cup dark beer
1/2 cup Dijon mustard
3 tablespoons teriyaki sauce
3 tablespoons brown sugar
1 teaspoon seasoned salt
1 teaspoon black pepper
1 teaspoon garlic powder
Instructions
Combine all ingredients. Place roast in a large plastic zippered bag and pour marinade over roast. Close bag and marinate in refrigerator 12 to 14 hours.
Remove roast from refrigerator and pat dry with paper towels.
Discard marinade and preheat oven to 450°F.
Season roast with an additional 2 teaspoons kosher salt and 1 teaspoon black pepper, if desired, and place in a shallow roasting pan fitted with rack.
Roast 15 minutes in preheated oven, then reduce heat to 325°F.
Cook approximately 1 hour to reach medium (135-140°F) doneness.
Remove roast from oven, tent loosely with foil and rest 10 minutes before carving.