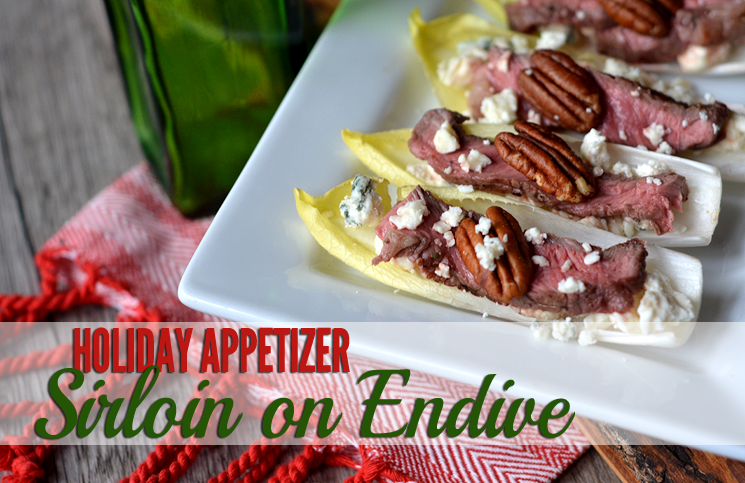 Here's a fanciful appetizer that's super simple and stunningly delicious. And it's ready in minutes: simply grill a sirloin steak to your desired doneness (grilling tips here). After the steak rests, slice it thin and assemble other ingredients. The rich, beefy flavor of sirloin paired with the creamy tang of blue cheese and sweet pecan on crisp endive is enough to give anyone a bite of holiday cheer!
Enjoy this quick and easy, but elegant idea at your upcoming holiday parties. And for more ideas, as well as tips and recipes to roast perfect for every celebration, visit CertifiedAngusBeef.com.
Ingredients
1 pound [i][url href="http://www.certifiedangusbeef.com" target="_blank"]Certified Angus Beef[/url][/i] ® top sirloin steak
2 oz. blue cheese, crumbled
8 spears Belgian endive
8 pecans, toasted
Salt and pepper to taste
Instructions
Preheat grill to medium-high.
Season steaks with salt and pepper; grill over medium-high heat to desired doneness.
Remove steaks and allow to rest 5 minutes; slice thinly against the grain.
Assemble by placing blue cheese on each endive spear.
Top with a slice or two of steak and one pecan.
Arrange artfully on a serving plate and enjoy.