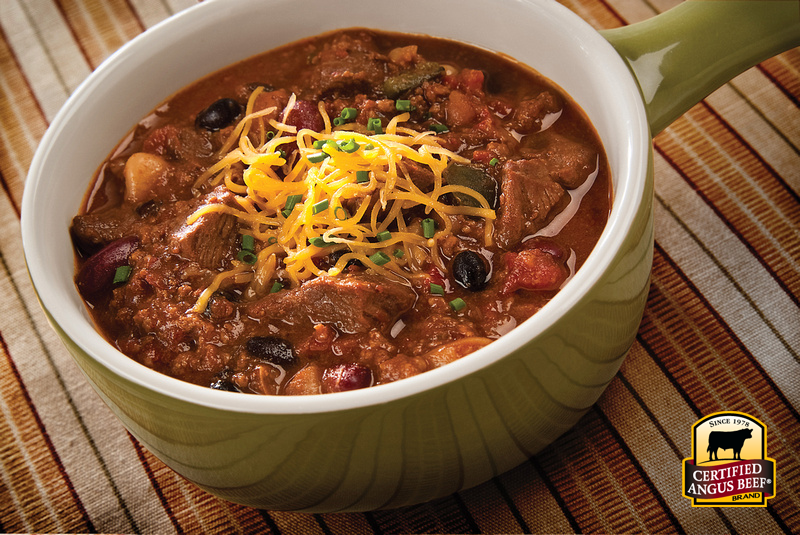 When the temperatures plummet, there's nothing more satisfying than a bowl of sweet and spicy chili. And chili is perfect for casual winter get-togethers (hello, game day or sledding party!) or busy weeknight dinners (thank you, slow cooker). Here are a few of our favorite chilly weather chili recipes. Enjoy!
Easy Ground Beef Chili – an all-around great go-to, with balanced flavors,
widely-available ingredients and simple preparation.
Game Day Steak Chili is made from steak cubes rather than ground beef. You'll love the meaty texture!
Beer Chili features — yep, you guessed it — beer! It's actually the perfect complement to the beef, peppers, spices and beans that make up this substantial stew.
Cincinnati-style Chili includes spices like cinnamon, allspice and ground cloves. It's a very unique variation hailing from Ohio.
Of course, like all of the best chili cooks do, you'll probably end up tweaking and customizing these recipes to make your taste buds tingle. So get cookin'! And check out our Pinterest boards for even more meal ideas!