Do you know your beef cuts? Can you tell one cut from another?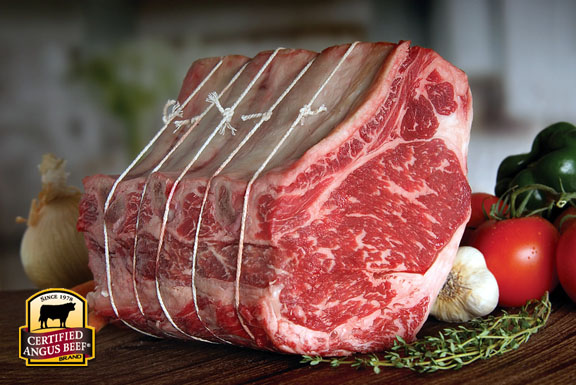 Walking up to the meat case used to make me anxious. I couldn't tell the difference between a strip steak and a ribeye. I knew about marbling — the little white flecks within the lean beef that ensure delicious steaks. And I knew a Certified Angus Beef ® brand label meant lots of marbling and therefore, superior taste and tenderness. If my husband requested a T-bone and I came home with filets, at least I had premium quality on my side.
Tip No. 1 : Look for marbling. See all the white flecks in the red meat above? That marbling will melt during cooking to naturally baste the beef from within. Yum!
Marbling aside, it was the specific cuts of beef that left me clueless. I didn't have a cheat sheet back then but today I can offer you one! It has everything you need to identify and choose your (or your partner's) favorite steaks.
The Basics of Beef Cuts is a handy reference that describes particular cuts of beef. There are also photos so you'll recognize the steak when shopping.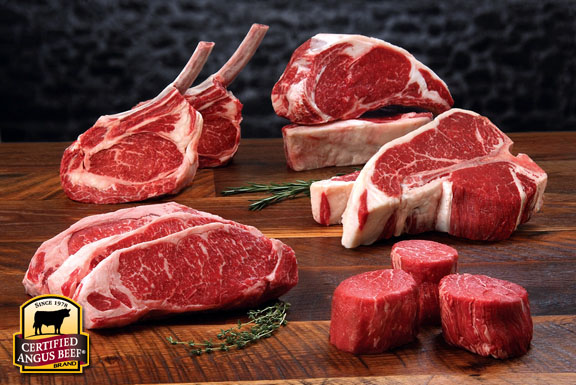 With a little studying, you'll learn the difference between sirloin and strip steaks. You might be able to determine if that big hunk o' beef is a Porterhouse or a T-bone. And I know retailers label the cuts in the case. Those labels are tiny, though, and sometimes you need to grab and go. Knowledge is power — and it saves time!
Tip No. 2: Learn the cuts and their characteristics.
Soon you'll be able to identify steaks — like those in the photo, above, without batting an eyelash. (From top left: bone-in ribeye, ribeye, Porterhouse, tenderloin filet, strip steaks.) Become the beef expert in your house. The Basics of Beef Cuts will get you started!