Are you grilling this weekend? Knock their socks off with a perfectly grilled, tasty and tender steak. Then, add a little window dressing with diamond grill marks!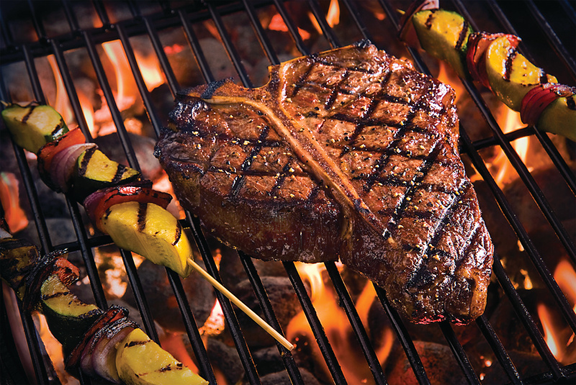 Typically seen in the best steakhouses, diamond grill marks can be had at home, too. Just follow these simple steps from Chef Michael Ollier, senior corporate chef for the Certified Angus Beef ® brand, for professional flair:
Diamond Grill Marks
Preheat grill until very hot (about 500 – 550°F).
Season steaks with salt and pepper, or as desired.
Place steaks on preheated grill with the ends at 10 and 4 o'clock.
When meat has seared and juices begin to rise to the top, turn steaks clockwise, with the ends at 2 and 8 o'clock.
After a minute or two, flip steaks over and cook until they reach desired degree of doneness. Use an instant-read thermometer to ensure food safety.
Remove steaks from grill onto clean plate and allow them to rest approximately 5 minutes to redistribute the juices.
Then simply enjoy the sizzle and savor the flavor.
Happy grilling season! For cooking tips and tasty recipes, visit CertifiedAngusBeef.com.