You have the power to give your dad the best gift ever on Father's Day (it's comin' up quick, you know!). If you follow a few easy steps, you can't go wrong — unless you and your dad are vegetarians. In that case neither of you should be reading this blog. And let's be honest, here — vegetables are tasty but they pale in miserable comparison to a rich and flavorful, tantalizingly hypnotic steak on Father's Day. So …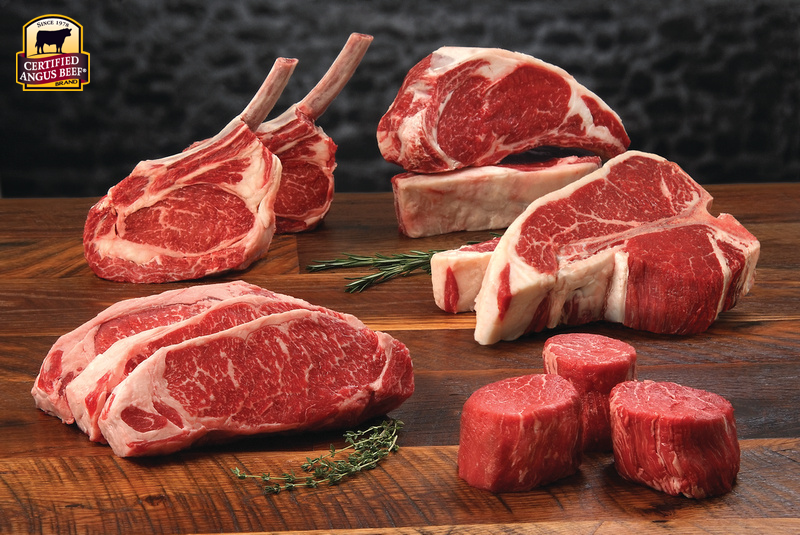 … ask dad THE QUESTION:
Step 1: "Hey [Dad/Daddy/Pops], if you could have a steak, what would it be?"
Step 2: Go to your local Certified Angus Beef ® brand retailer and purchase your father's preferred cut. Click here for grocery stores in your zip code.
Step 3: Choose the biggest, most highly-marbled steak in the case. Need help? Click here for steak descriptions. Throw a few veggies in the cart for good measure, but all you really need with that steak is a little salt and pepper seasoning.
Step 4: If you don't already know, determine how your dad likes his steak. Click here for detailed descriptions of rare, medium rare, medium and well done.
Step 5: Get your grill good and hot, make diamond grill marks if you'd like, and use a meat thermometer to cook that steak just right.
Then serve him the sizzle and wholeheartedly exclaim,
"Dad — I love you THIS MUCH!"
(Wrapping paper and bow optional.)