It's been said that everything is bigger in Texas. Truth be told, most things in Texas are the same size as anywhere else. You see, it's not size that makes Texas different — it's just that Texas is more, well, Texan. And if you need an example of that, just walk into any of the nearly 60 Saltgrass Steakhouse locations across Texas, Louisiana, Colorado, Nevada, Missouri, Oklahoma and Florida.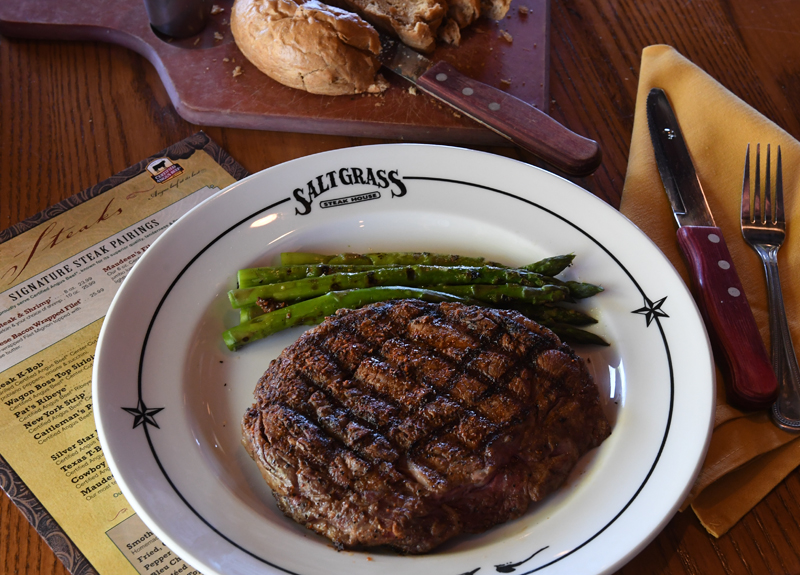 "I think Saltgrass is the original," says Tom Goss, corporate chef for the ever-expanding restaurant group. "We're not trying to reinvent what Texas food is, what we're creating is true Texas food. If you want to come experience what a Texas steakhouse is all about, this is it."
From big hunks of meat topped with things like herb butter, cognac pepper sauce and barbecue shrimp to chicken-fried everything and the iconic deep-fried jumbo jalapeno stuffed with whole shrimp and jack cheese — dubbed the "Range Rattler" — this is the sort of cuisine that kept cowboys fueled for the long ride.
Of course, the stars of the show are the steaks. And with a menu boasting a variety of Certified Angus Beef ® cuts from center cut strips, top sirloin, monstrous T-bone, and porterhouse steaks to the granddaddy of them all — the ribeye — there is no shortage of opportunity to put yourself into a beefy state of bliss.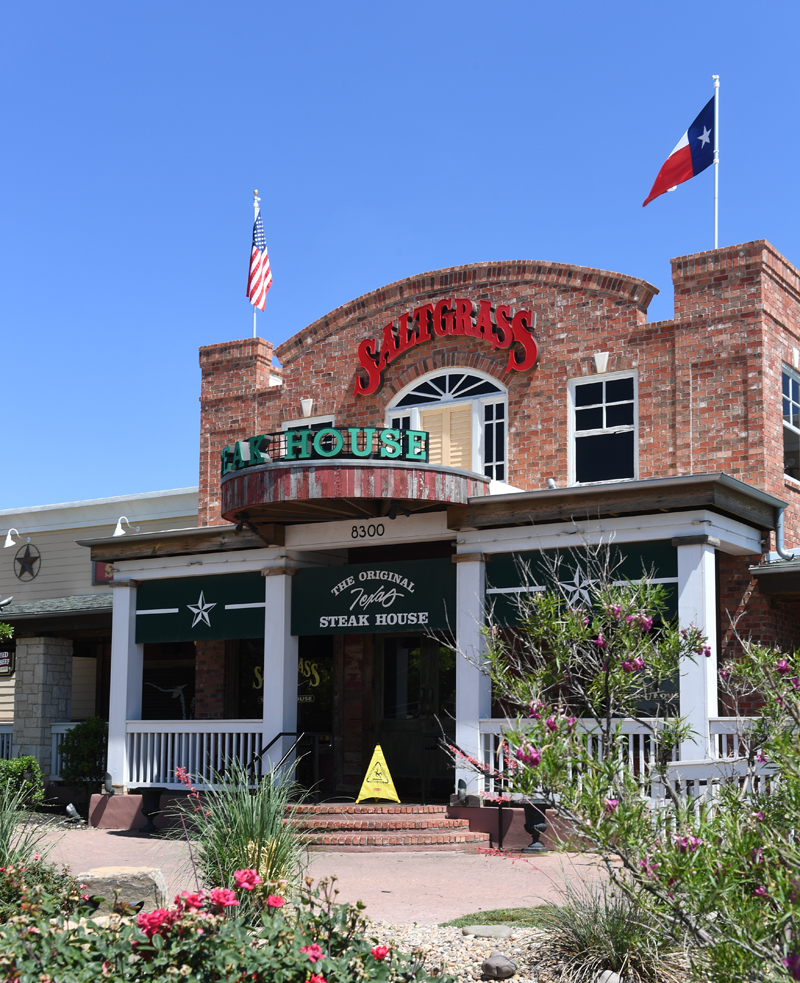 "Our focus is on simple, quality dishes," says Goss. "Obviously we're steak-centric. A majority of what comes out of our kitchen is cooked on a char grill. We have lots of grilled items, but recently we've also been successful with a smoked prime rib, cold-smoked pork chop topped with bacon jam, and a bacon-wrapped Texas quail with a dry rub and honey Sriracha.
"To me, Texas cuisine is really smoke-forward, with a lot of roasted and slow-cooked meats. We do a lot of short rib and brisket, and have recently been using a lot of chuck flap."
Since its original location opened in 1991 along the legendary Saltgrass trail near Houston, the restaurant has been in growth mode. And for Goss and his staff, the trick is — and will always be — establishing consistency in those flavors and experiences across the board, whether you're in Branson, Mo., or Dallas.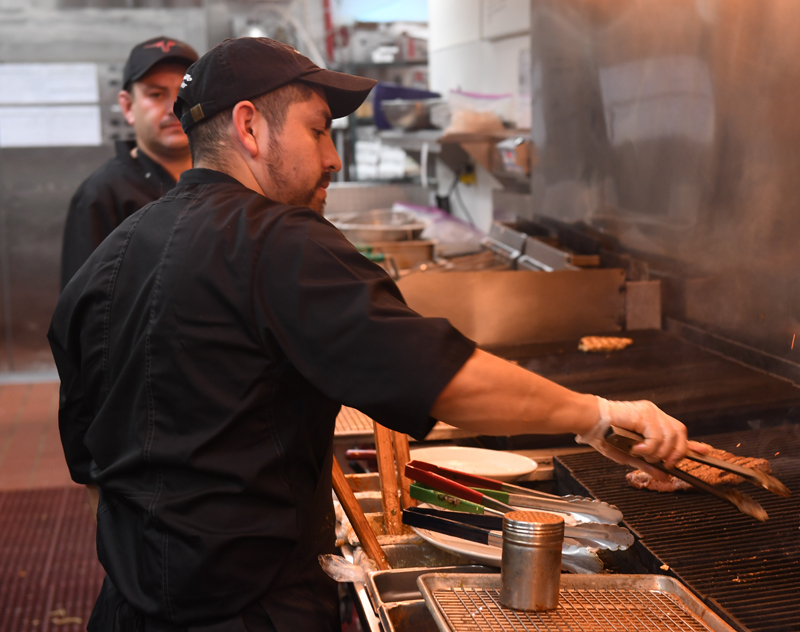 "We invest a lot of time in training," says Goss. "From our training programs to an overall standardization of everything that we do, no matter where we're at, it should be the same. It starts with the product we bring in and comes down to the rigid training. When we open a new store, I bring in 10 guys from an established store and we train everyone exactly the same, whether they're in Pensacola or Amarillo."
It's no accident that Texas culture and cuisine go hand in hand. In fact, the argument could probably be made that Texas just wouldn't be what it is today if not for the  bold, distinctive cuisine that's helped keep its people hearty, strong-willed and welcoming.
Next time you find yourself in the Lone Star State, stop in at your nearest Saltgrass. Odds are, you'll come out a little more Texan than when you walked in.