Long before The Greenhouse Tavern opened on East Fourth Street in downtown Cleveland, Ohio the pedestrian-only strip was already making its mark as the culinary epicenter of the country's next great revival city.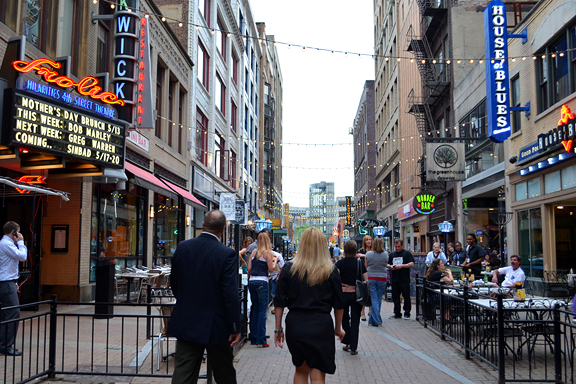 But having recently surpassed its seventh birthday, The Greenhouse Tavern — the flagship and pride and joy of its celebrated chef, Jonathon Sawyer — has done more than just exist among its next-door brethren. It's become the crown jewel of the neighborhood.
From the moment you step into Greenhouse, or GHT as commonly referred to around town, the visual elements are enough to tip off customers that, perhaps, they're in for something out of the ordinary.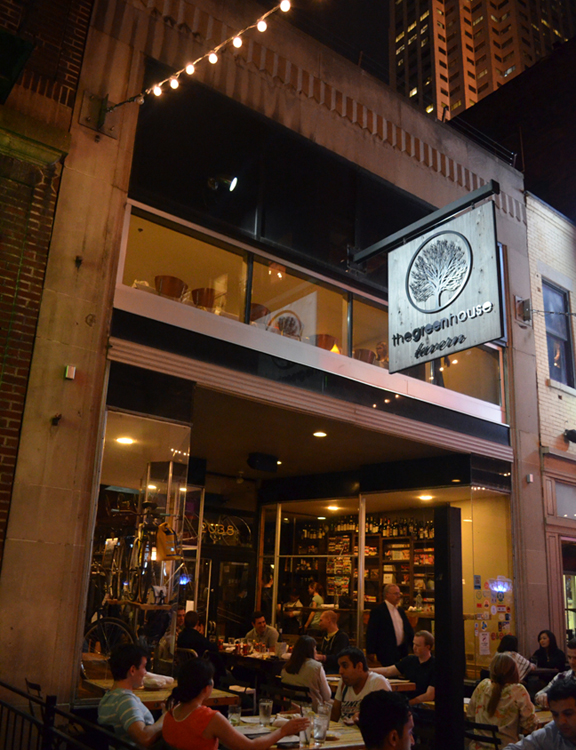 Ohio's first green-certified restaurant is decorated with historic bicycles hanging from the ceiling, a wall of VHS tapes (that are continually playing behind the bar) and eclectic artwork. But if there wasn't substance in the kitchen, all that atmosphere wouldn't make a bit of difference.
Since opening, Sawyer and his band of merry chefs have re-written the rules on culinary application. Perhaps it's a credit to Sawyer's engineering background that allows him to visualize dishes differently than most chefs, and as such, propelled the GHT team to lead the city's culinary revolution.
Sawyer's most notable dish, a pig's head that's been halved, cured and roasted, has been featured in glossy publications around the world, as have his braised Ohio Certified Angus Beef ® long bone "Fred Flintstone" short ribs.
But Sawyer's true brilliance shows through in his ability to take normal, everyday foods and make them the best thing his guests have ever eaten. Dishes ranging from crispy hominy and spring pea tartare to his beef burger and duck fat-confit chicken wings all showcase simple ingredients-turned-exceptional.
"We're always trying to reinvent the wheel and stay ahead of the curve," says Brian Goodman, who recently left Team Sawyer after a decade for a new venture. "That's always been the vision of The Greenhouse Tavern and Team Sawyer — to constantly innovate who we are and what we become. Even something as simple as taking old beer and turning it into vinegar — we want to be running when everyone else is walking, or walking when everyone else is running."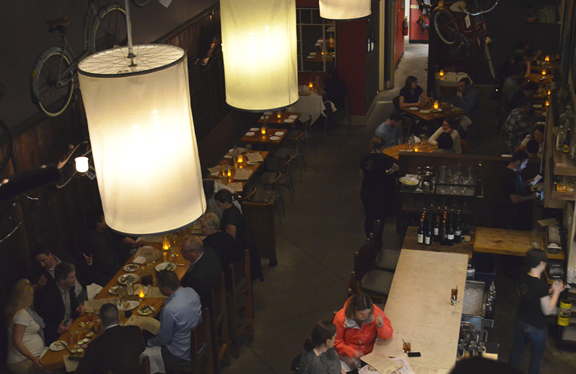 Today, Greenhouse continues to operate as a well-oiled machine under the guidance of executive chef Vinnie Cimino, and serves as the flagship of Sawyer's ever-growing restaurant portfolio, which also includes the lunch stop Noodlecat, See-Saw Pretzel Shoppe inside Quicken Loans Arena, Sawyer's Street Frites in the club level of First Energy Field and his much-lauded, 30-seat, northern Italian concept, Trentina.
The best part? Sawyer and team aren't about to slow down. The group has already been announced as part of a new development on Cleveland's east side near Shaker Square, and the pipeline of potential projects is always flowing.
In the meantime, the next time you find yourself in Cleveland, stop in and experience a taste of Team Sawyer. And whether you're feeling adventurous or not, we promise one of the best bites you've ever tasted.