New Year's Eve is days away. Do you have reservations at a sensational steak house? Are you raising a glass to twenty-seventeen at a ritzy affair or sparkling gala? Maybe you prefer the comforts of home with added pizzazz and a host of tasty New Year's Eve appetizers and a glass (or two!) of champagne.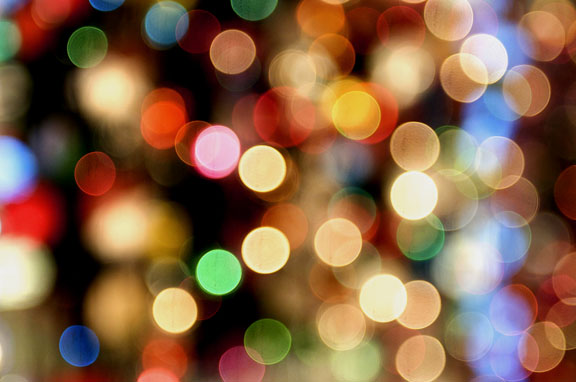 Here's a list of decadent appetizers, dipping sauces and beefy bites. Say so long, farewell to the old and herald in the new with flavorful sizzle. Happy New Year!
Appetizer No. 1: Beef Bruschetta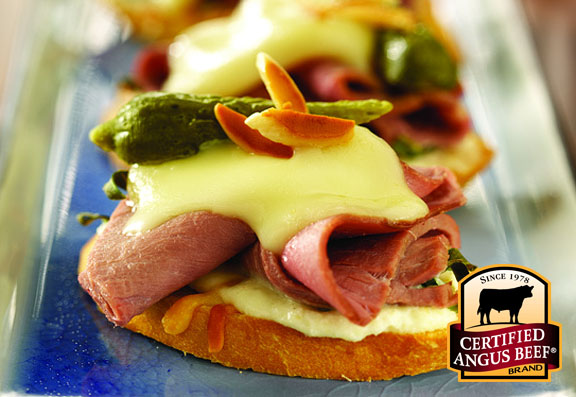 This is elegant and simple. You'll need a few key ingredients like a French baguette, cornichons (a fancy name for miniature sweet pickles), Brie and horseradish sauce. Find the complete recipe here.
Appetizer No. 2: Holiday Sliders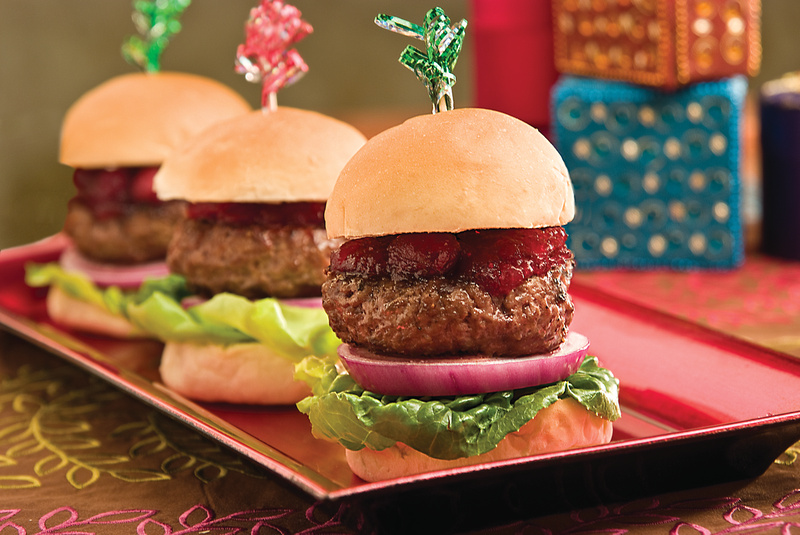 What could be more festive than mini burgers topped with cranberry jelly. Just the right-sized bite for parties of all sizes, for all ages. Get the Holiday Sliders recipe here.
Appetizer No. 3: Spicy Steak Satay with Spicy Aioli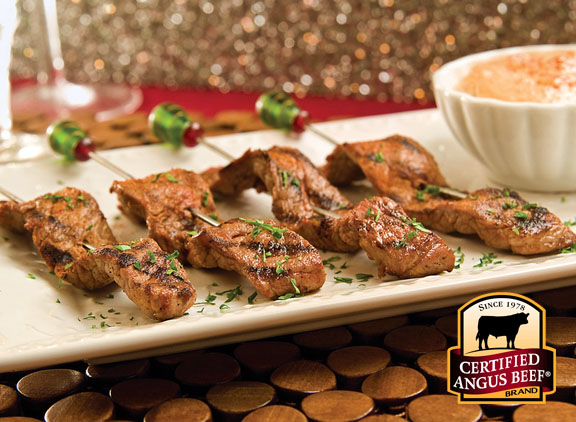 You may need to double this recipe. Everyone will love these tasty strips of grilled sirloin, skewered and served with a spicy dip. Top sirloin is delicious and economical. Get the Steak Satay recipe here.
Appetizer No. 4: Cranberry Beef Pinwheels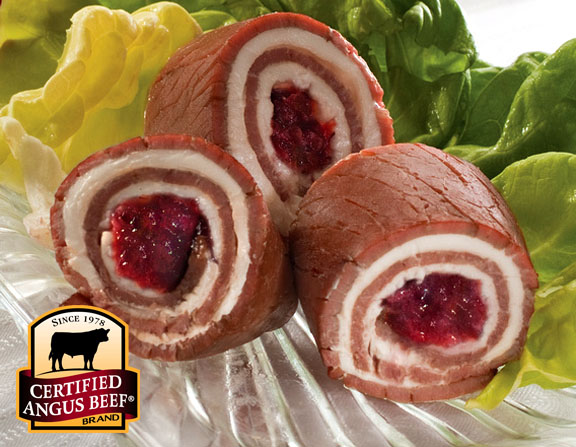 Easy and delectable pinwheels are a delightful New Year's Eve treat. Four ingredients required, including sliced deli roast beef. Just wrap and roll — perfect for New Year's Eve. Get the recipe here.
Find many more delectable appetizer options here. You will find a delicious mix of dishes for your New Year's Eve — or any gathering, for that matter. And hey, if you have youngsters at your party, make frankfurter kabobs with three cheese fondue. They'll love it!
Happy New Year, happy eating and best wishes to you and yours. We wish you countless blessings, loyal friends and a healthy family in 2017!