Many chefs would agree that for a piece of equipment to have a spot in their kitchen, it must be multi-functional and/or pretty dang cool. When I heard our Culinary Center was getting a "gyro machine," I had to find out what our chefs were scheming.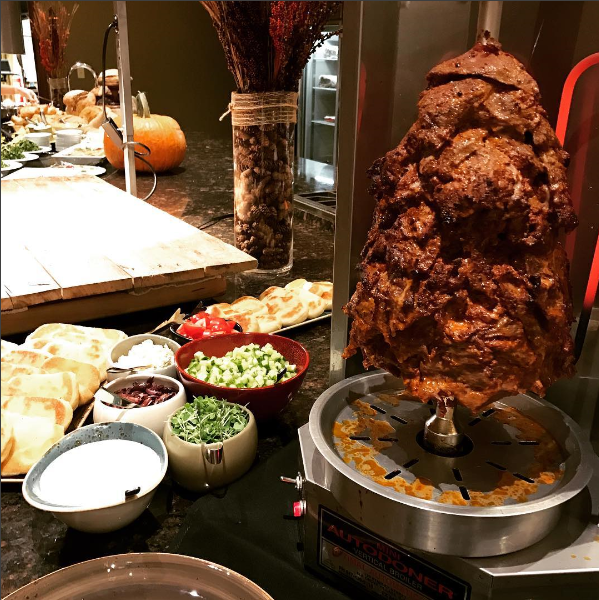 It's called a Shawarma machine.  Chunks of meat are placed on the rotating skewer and sliced super thin — just right for sandwiches or tacos. Our chefs hope the machine will aid in creating dishes that take guests' taste buds to various countries around the world, mainly the Middle East or Latin America. And who doesn't love adding a unique presentation factor to the dining environment? Touché chefs, touché.
Chef Peter Rosenberg placed beef from the bottom sirloin flat and packed it on the rotating spit. As the raw beef spun, the outer layer slowly cooked, creating juicy, tender deliciousness. He then thinly sliced the meat for the perfect all-beef pita, complete with fixings.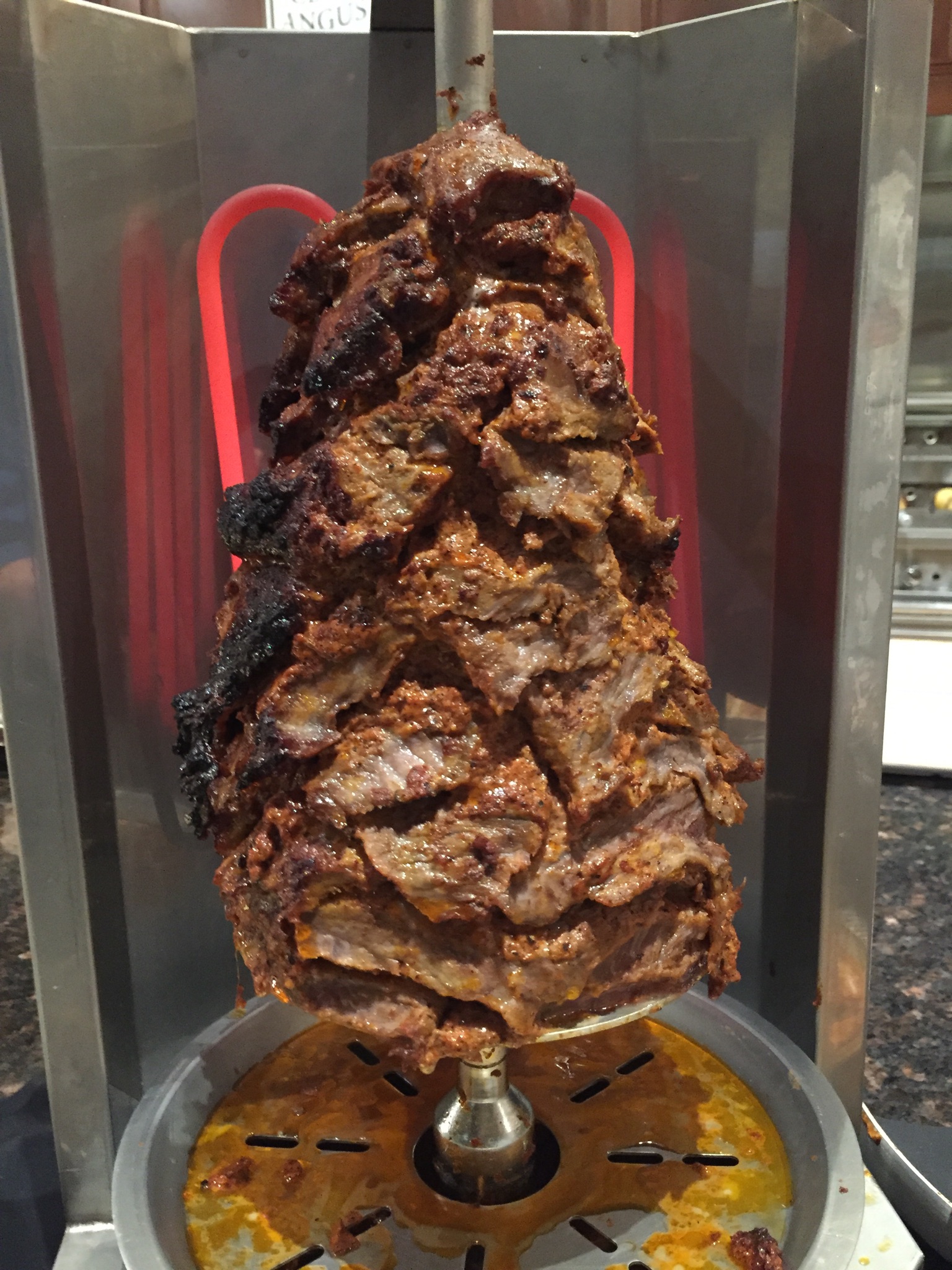 Chef Peter says the Shawarma machine is the "ultimate meat application," utilizing lesser-used cuts like end meats and such.
So if you're looking to add a fun and interactive presentation to your next dinner-party — get this bad boy out of the kitchen and in front of your guests! It's great for small plates, whether you're doing sandwiches, tacos or anything else your mind can concoct. Who knows, guests might be "shawarmin'" to your place — okay that was rough, but you get my point!
Keep on cookin' on, friends!
– Matt