On average, a side of beef weighs somewhere around 300-400 lbs. When compared to chicken and pork, that's an awful lot of meat available for consumption. But glance down the menu in most restaurants and you'll see roughly the same three or four cuts available. Surely there must be more to it than that.
Across the country, there are small pockets of innovative chefs interested in beef beyond the filet, ribeye and strip steak. Some have taken to using beef navel – the bovine version of pork belly – while others are exploring unique cuts from the chuck and round, or dry-aging things as never before. This innovation movement shows no signs of slowing down.
In Cleveland, James Beard award winner Jonathon Sawyer – ever the bastion of culinary innovation – has used the beef shank at his restaurants Trentina and The Greenhouse Tavern on and off for the past year.
Unlike its veal brethren, the beef shank hasn't been used for much historically, other than being whittled away and included as a lean component in ground beef. Or cooked low-and-slow and used in beef bourguignon. Veal shanks, on the contrary, are a stalwart in the food world, most often serving as the star of the show in ever-tasty osso bucco dishes.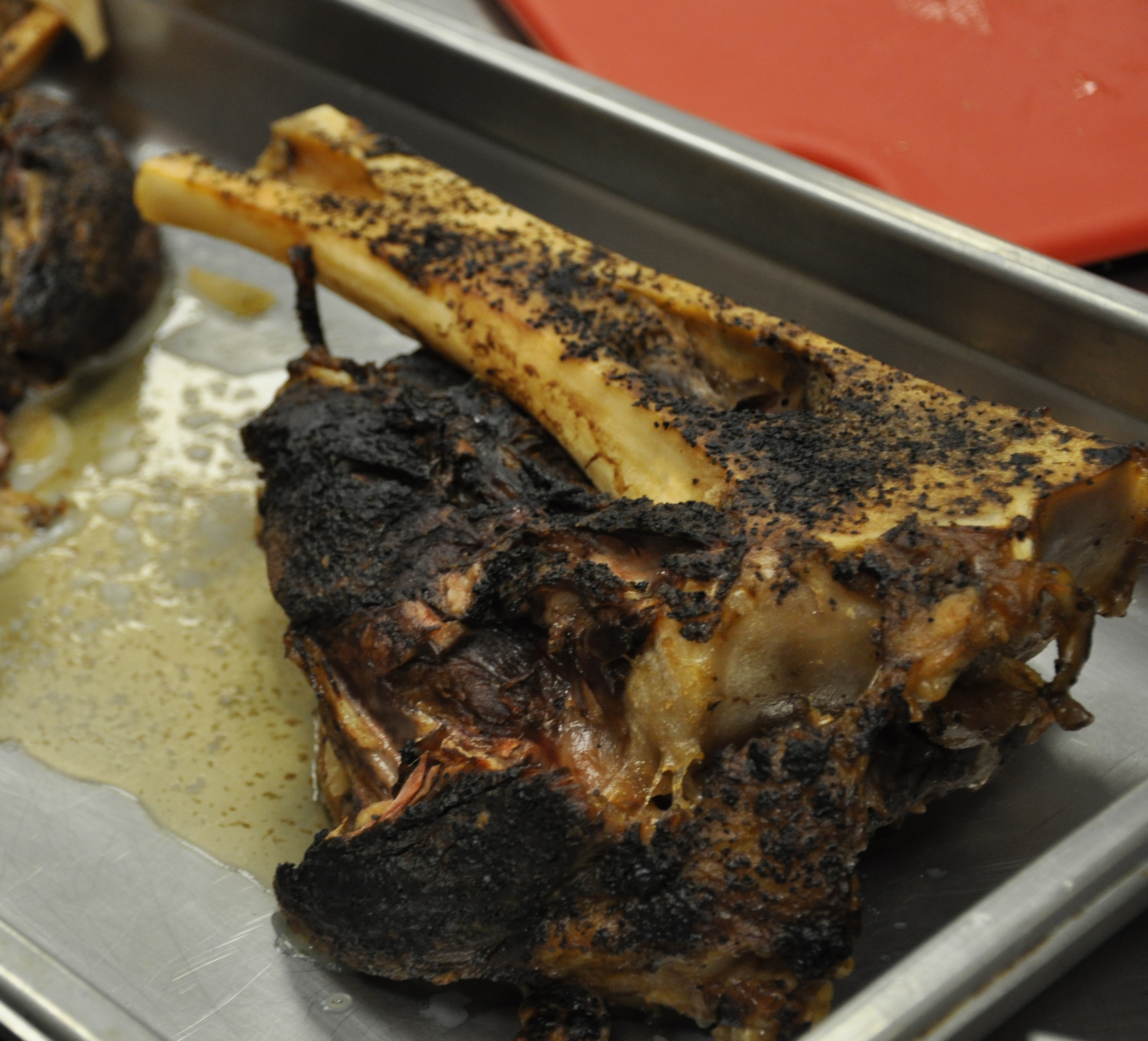 So why hasn't the beef shank caught on yet? According to our resident meat scientist Diana Clark, it truly has to do with age. Science says that, because they're younger, veal shanks contain connective tissue that breaks down much easier under heat and makes it less chewy. Certified Angus Beef ® shanks, which also come from younger animals, similarly follow suit to veal.
On average, a beef shank weighs around 20 lbs., including the bone. Clark says about 40% of that weight is edible meat, while the rest accounts for the delicious marrow encased within the bone.
Sawyer and his chefs have grown fond of splitting the shank length-wise to harvest the marrow, and then braising it for various applications centered around communal dining.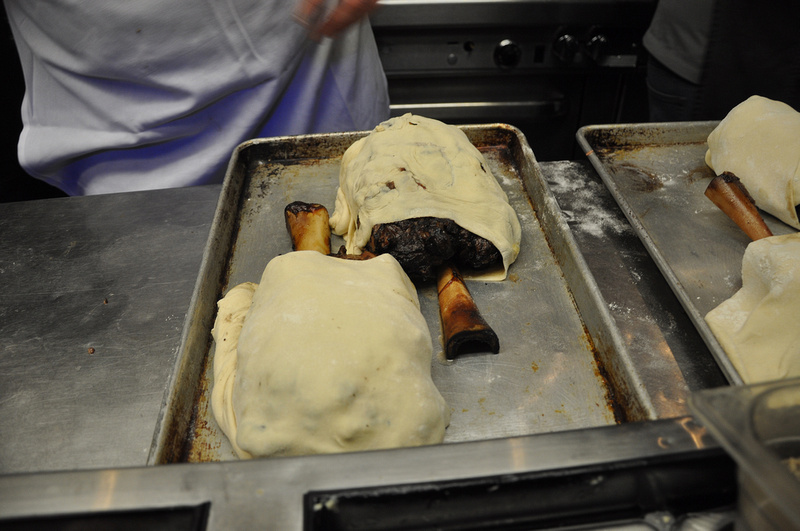 Sawyer's chef at Trentina, David Kocab, put his spin on the shank, recently serving a braised beef shank peposo "en una camicia" – translated as "in a shirt" to describe its pastry crust – with garlic confit at a recent beef dinner.
Our own culinary ace, Chef Ashley Breneman, recently pulled off her rendition of Kocab's dish with minor tweaks, including using charcoal powder to turn the pastry crust black.
The beef shank is just one of many cuts often forgotten about in the culinary world – and as such, can be more economical for chefs looking to offer something new and lower their food cost.
Please feel free to continue to follow along for more info on some of these lesser-known cuts here on this website, or at the official online home of the Certified Angus Beef ® brand Culinary Center.
Cheers.