Chef Tony Biggs has traveled all over the culinary world — experiences that have taken him to all corners of the Earth. From icy North Sea cooking on an oil rig to the Middle East preparing cuisine for royalty to the Far East, where he spent years learning ancient Asian cooking techniques.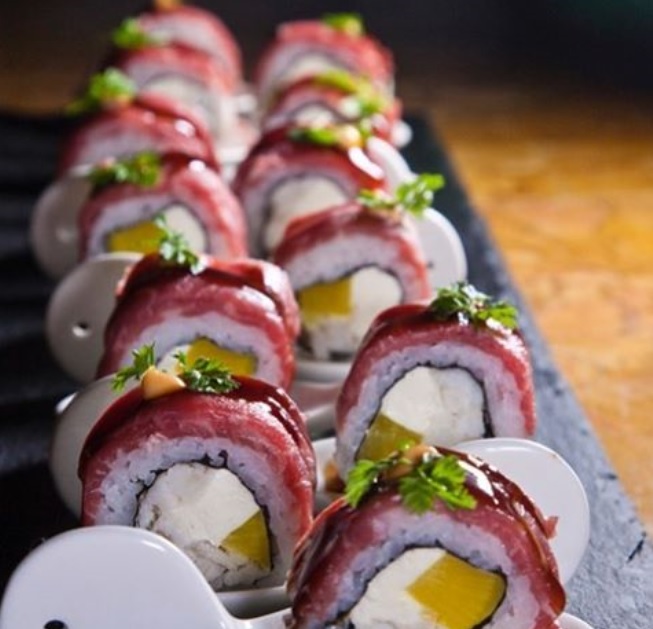 Since landing back in America, the good chef has been tasked with putting his culinary acumen to the test finding unique avenues to implement premium beef in traditionally not-so-beefy cuisine.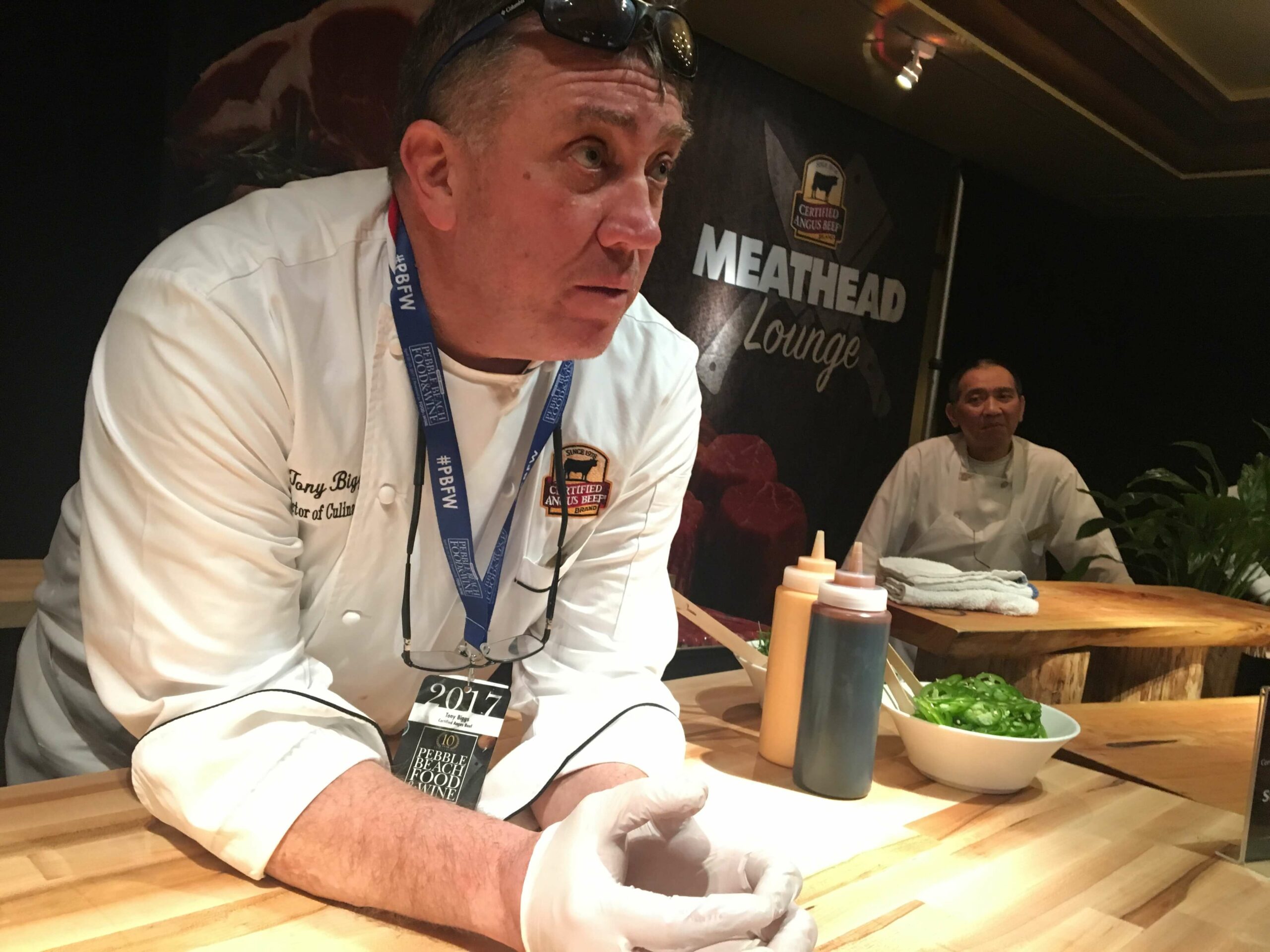 Like, say, sushi. After all – if you're going to take on global cuisine, why not pick a dish that's been around for thousands of years? If you found your way to this site, you probably already know enough about food to be dangerous. So when it comes to sushi, you're probably familiar with your basic ingredients necessary.
Chief among them, Chef Tony will confirm, is your sushi rice, which should be made using Japanese short grain white rice, and the necessary rice vinegar to create your rice base.
But beyond that, what you make your sushi from is limited only by your creativity. Typically that means some type of sushi-grade salmon or tuna, or imitation crab for the less adventurous. And cucumber, carrot and/or avocado depending on your preference.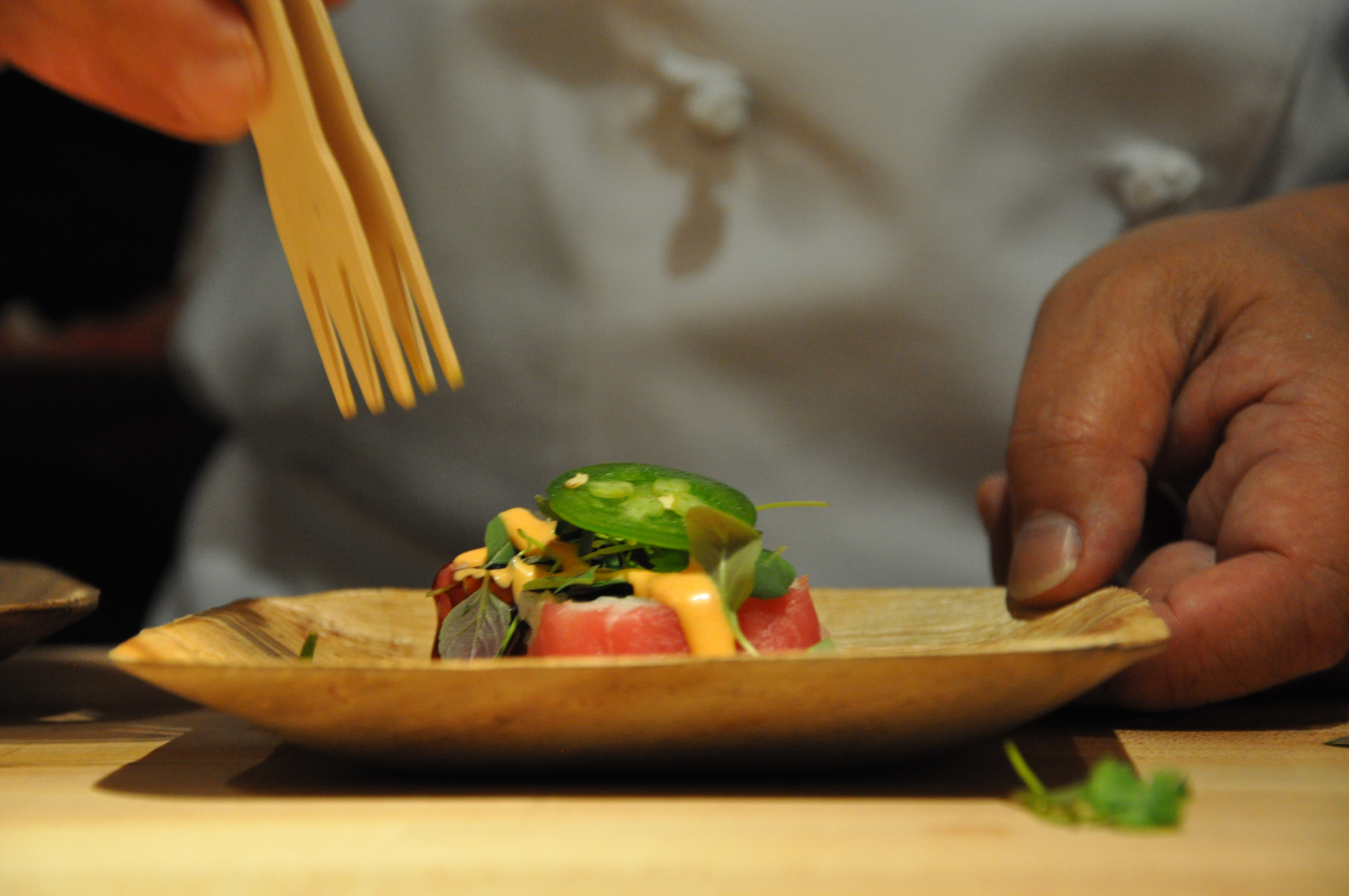 But for Chef Tony in his beefy conquests, that means introducing thinly sliced prime strip into the picture.
In this case, he chills raw Certified Angus Beef ® prime strip making it easier to slice ultra thin, and then wraps the rice and other ingredients in the same fashion of how nori is typically used. Also, because the strip is chilled, it prevents the beef from cooking against the warm rice.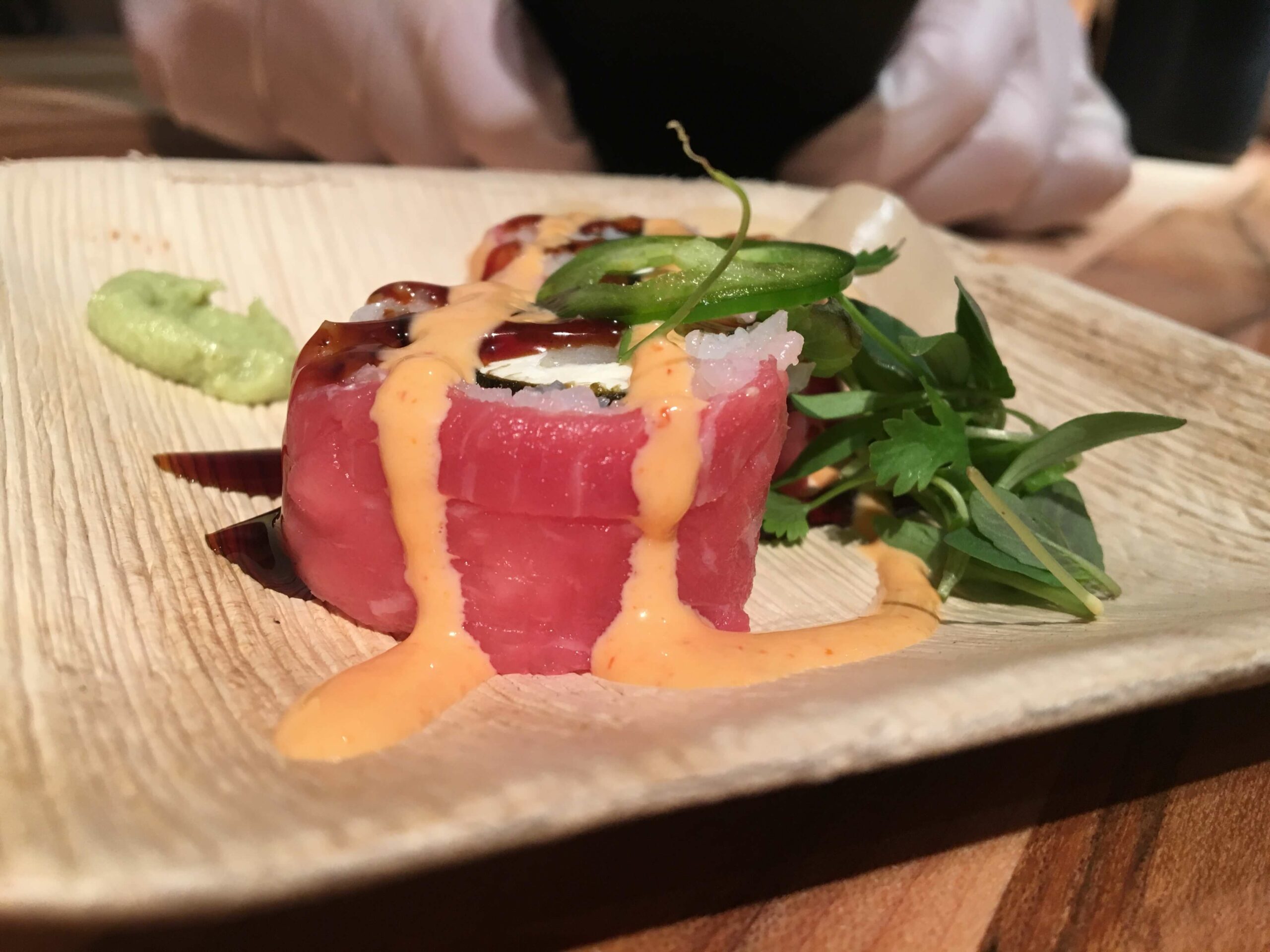 And the result, for those willing to take the plunge? Imagine a multitude of sushi flavors, but with a beefy, almost tartare-like finish. This, as opposed to the ocean-like, seaweed nori taste which, at least for this carnivore, was the only part of sushi I could do without.