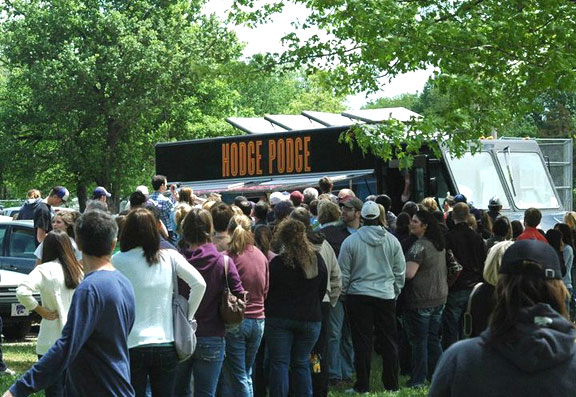 Week 2 of the Great Food Truck Race took seven mobile, motorized kitchens and Chef Chris of the Cleveland-based Hodge Podge Truck from Las Vegas to Salt Lake City.
 Unlike most follow-up episodes, (does anybody remember the SECOND installment of Small Wonder? Didn't think so), this one gave us much more than its predecessor. For starters, I think we got a pretty good idea of who the real players are.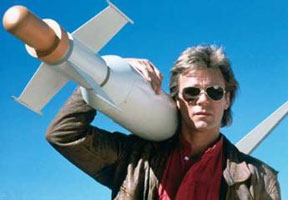 Biased as we may be, Chef Chris showed he's more than a comfort food magician, crafting his own winning sausage concoction on flat bread that he created out of a soup spoon, two cups of flour and a match (I may be making this part up).
Think MacGyver with a whisk.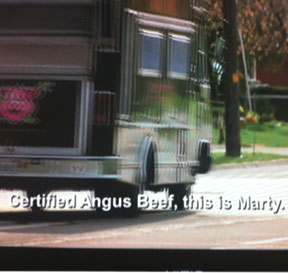 This also gave us great quotes, like when Chef Chris exclaimed,
"I know how to make sausage.
Game over, baby!"
As an aside, did anybody notice the fine gentleman delivering Certified Angus Beef ® brand burgers and franks in Salt Lake City? That was our very own Marty Berlin. We're happy to help him launch his television career!
Six teams move on to next week's episode in Denver. Tune in to Food Network at 9 p.m. Sunday evening for week 3 of The Great Food Truck Race and see what happens next!

Truck photos courtesy Hodge Podge Truck & crew.
Don't forget to join our virtual viewing party on Facebook. Watch for trivia questions — we love giving fan prizes!