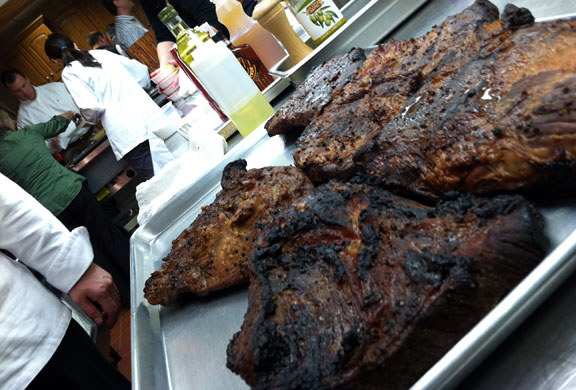 Few things conjure up more images of the deep south than a a Sunday afternoon oversized dinner table stuffed with all the fixins, friends and family gathered around to share in the feast.
Although he's a Yankee, our very own Chef Scott Popovic has been welcomed into the fold this weekend at the acclaimed Sunday Supper South in Atlanta's Westside Provisions District. The family style charity dinner celebrates the simple cooking philosophy and seasonally inspired flavors of the South.
In addition to our good man Chef Scott, the event will feature James Beard Foundation award-winning and prominent chefs from the New Orleans coast and Florida peninsula to the Low Country and the nation's capital.
Chefs include Jeremiah Bacon from Oak Steakhouse, Craig Deihl from Cypress, and Mike Lata from Fig, all located in Charleston; event hosts Anne Quatrano and Clifford Harrison from Bacchanalia and Richard Blais, Top Chef Masters Winner and chef/owner of Flip Burger Boutique, as well as a crew of other notable chefs, listed here.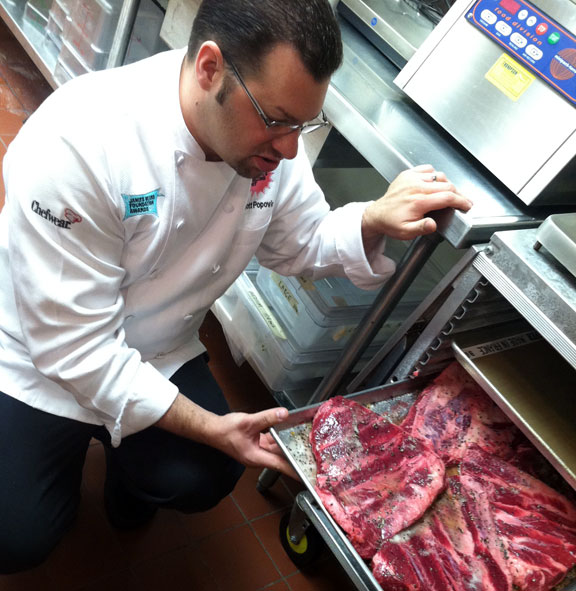 Chef Scott spent time in our kitchen this week prepping for his course: 35-day, dry-aged Certified Angus Beef ® Filet of Ribeye, Sweet Potato Hash with smoked Certified Angus Beef ® smoked and braised chuck short ribs with cranberry syrup and corn shoots, fresh from Chef's Garden in Huron, Ohio.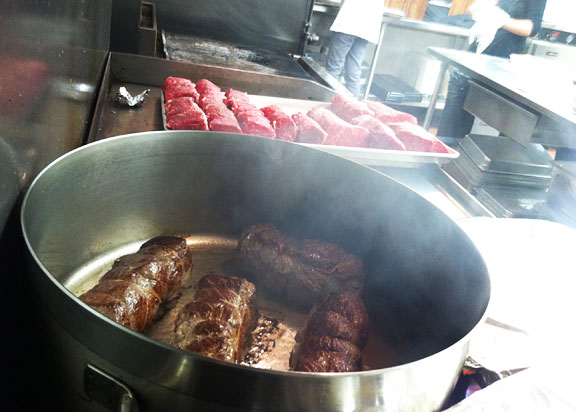 Funds raised through the event will support the James Beard Foundation and its scholarship program. The funds benefit aspiring young chefs and advance the James Beard Foundation's mission to celebrate, nurture and preserve America's diverse culinary heritage and future.