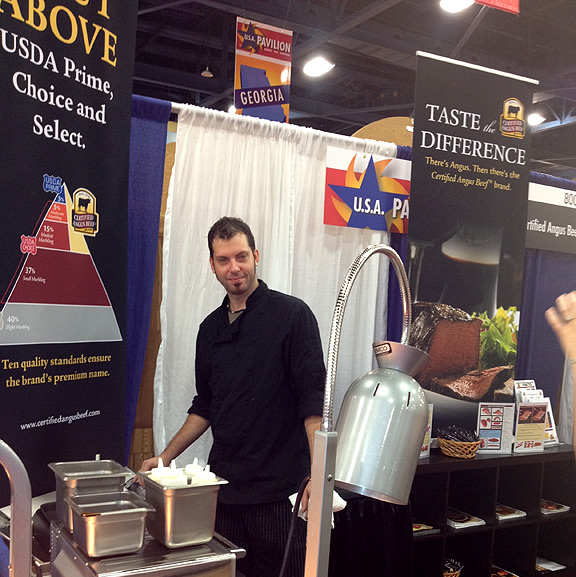 Meet Jamie Steinbrecher, executive chef at Okeechobee Steak House in West Palm Beach, Fla. Chef Jamie recently showcased Certified Angus Beef ® brand strip steaks at the Americas Food & Beverage Show in Miami Beach.
And when we say showcased, what we mean is …
He grilled a tender, juicy Certified Angus Beef ® brand strip steak to perfection. You know what a sizzling strip steak looks like, right?
Imagine a bite-sized portion of this …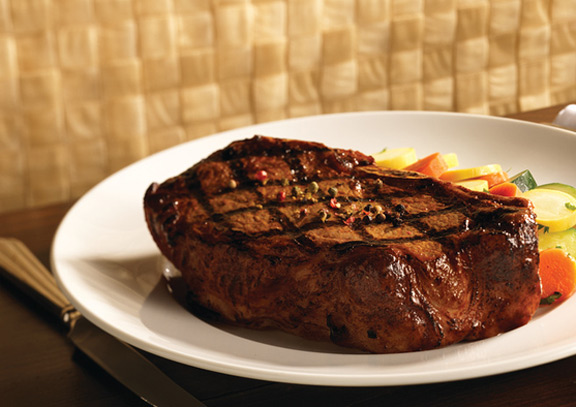 … topped with Maytag blue cheese and served with stuffed mushroom caps, and topped with a port and pomegranate wine reduction.
Yum!
Chef Jamie has some tasty ideas!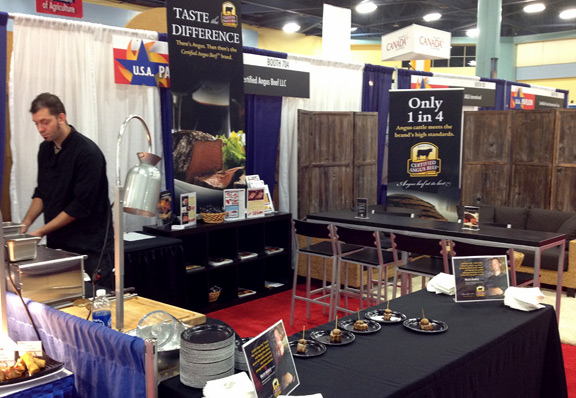 He also has a degree in business management, and began cooking in restaurants around Green Bay, Wisc., in 1996. After apprenticing under several northeast Wisconsin chefs, he moved to West Palm Beach in 2001 and worked as a sous chef at restaurants specializing in local seafood and authentic Italian cuisine.
He joined the Okee under longtime Palm Beach County restaurateur Curtis Lewis in 2004. The restaurant is noted for its spectacular steaks. We think it's because of the steakhouse's talented chefs who get creative with Certified Angus Beef ® product and premium ingredients.
And the proof is in the pudding — the Okee's owners are so confident guests will enjoy a great meal they guarantee it!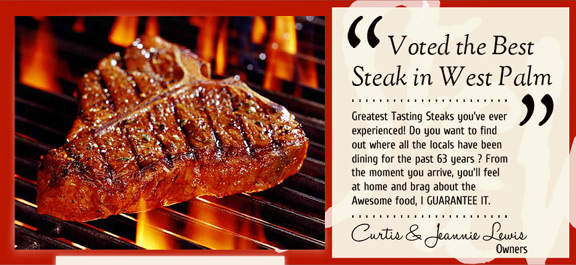 A commitment to using high-quality ingredients is good for chefs, restaurants and the patrons who choose to dine there and essentially, isn't it — quality, the key to superb customer service … anywhere?
It's a fact: food tastes better when the best ingredients are used — whether the food is served at your favorite steakhouse or at home in your own kitchen.
You can taste the difference.
If you're ever down in West Palm Beach, stop in and enjoy a steak at Okeechobee Steak House. And don't forget to say 'hey' to Chef Jamie.