According to Bureau of Labor, there are more than 85,000 grocery stores in the United States. And there's a good possibility you won't find any as unique as the one located north of our border in downtown Toronto.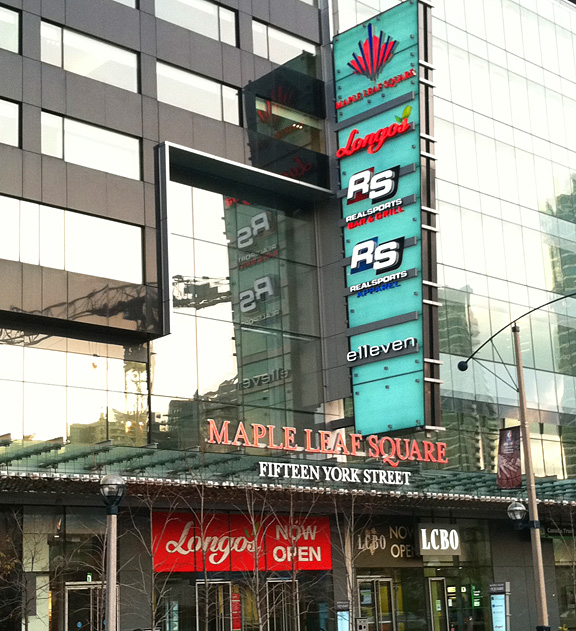 Unveiled just over a year ago as part of the massive Maple Leaf Square complex, the flagship location of the 24-store Longo's Market chain can be found underground — beneath the behemoth complex that's adjacent to the Air Canada Centre and in the shadow of the CN Tower.
You dig?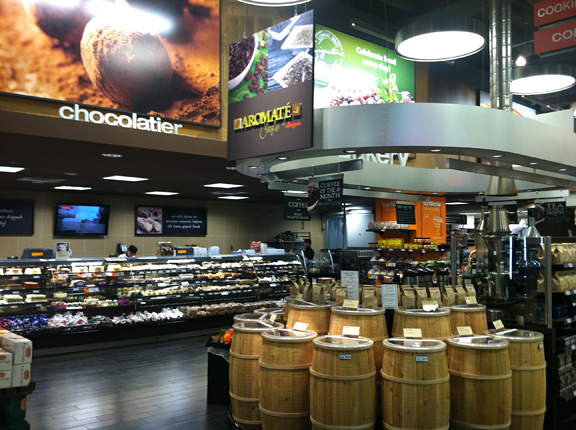 To get to the store, shoppers must either park in a space located even deeper than the store and take an elevator UP, or they may access the building at ground floor level and ride an escalator DOWN.
It's quite apparent, however, that this isn't some downstairs dungeon.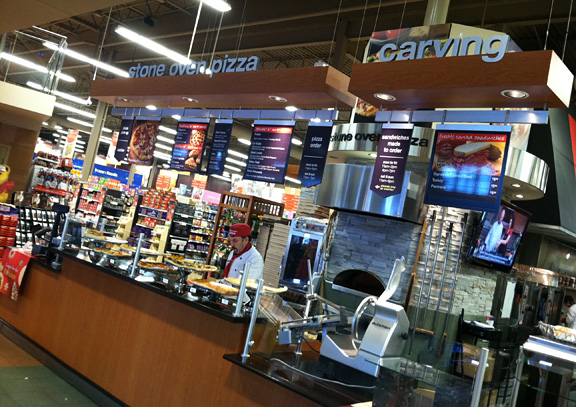 Instead, what hits you are the sights and smells of a hip open market, with islands packed with fresh produce, a glowing meat counter boasting dry-aged beef product and the open flame of a large pizza oven dominating your view.
In between is a mix of traditional grocery store items on shelves and stations designed to offer patrons ready-made, easy-to-take-home meals for the huge downtown living population. To the side is a large seating area serviced by a standard in-store Starbucks kiosk and a unique bar area dubbed 'Corks' which serves only beers and wines native to Ontario.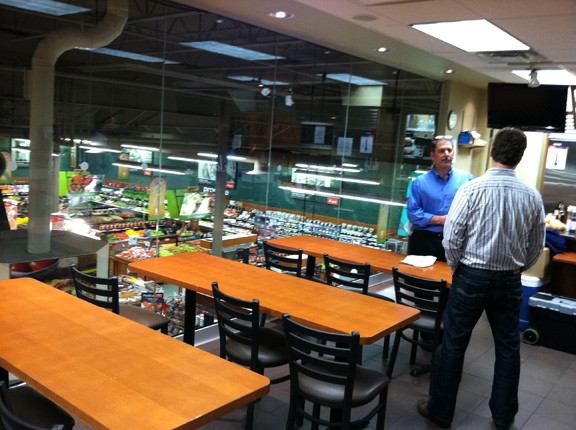 The space also features a 20-seat, glassed-in cooking school where last week, our own chef extraordinaire Michael Ollier taught a class on proper beef roasting techniques.
That's right — GoRare has crossed into international waters, baby.