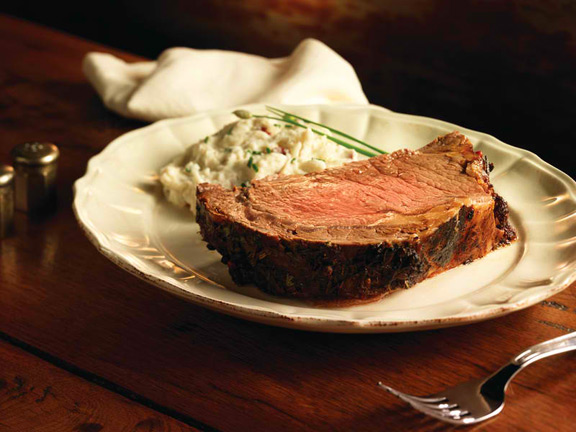 ***Update***
Wow! You folks sure made it a tough decision. We certainly love the notion that beef is what's for Thanksgiving. And who can argue with the wise words of Dr. Seuss. Bradley … funny, but don't do it! And a meat coma? Ha! We loved ALL of your answers and though it was difficult to choose just one, we did!
The winner is: m hurson
m hurson, please e-mail your mailing address and we'll ship a prize package to you.
Thanks for playing along and we look forward to next week's contest!
A picture's worth a thousand words …
What does this photo say to you? Inspired minds want to know what words come to mind when you gaze — perhaps longingly — at this decadent meal. Tell us in the comments section. We'll choose our favorite word or caption and send the winner a Certified Angus Beef ® brand prize package.
We don't want to stop the flow of creativity if you're on a roll, so enter as many times as you like before 6 p.m. Eastern time.