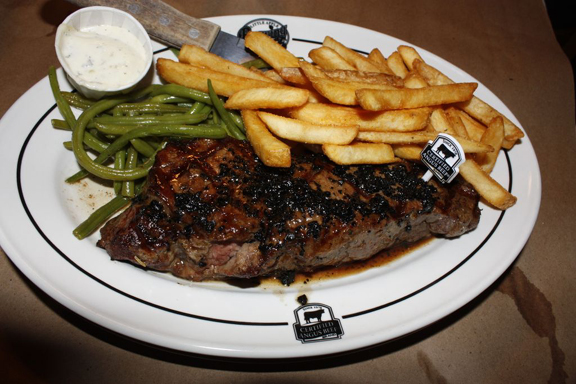 Just imagine, if you will, how many restaurants across the nation serve beef. It's got to be a pretty enormous list, ranging between every fast-food outpost with a 99-cent burger on the menu, to the finest white tablecloth venues in the swankiest resorts — and everything in between.
Now, imagine what it must feel like to be a restaurant that's singled out as being the best of the best when it comes to beef. The annual Beef Backer Awards recognize restaurants that are serious about their beef, and truly passionate about menuing, preparing and marketing beef on the menu.
It's a big deal. A really big deal. And we here at Certified Angus Beef ® brand headquarters are pleased as punch that one of our partners, the Little Apple Brewing Company of Manhattan, Kan. — known as the "Little Apple" to avoid confusion with that other Manhattan — won the coveted and prestigious prize.
The video announcing the winners at the National Cattle Industry Convention does a good job explaining why Little Apple earned the recognition, but that only tells part of the restaurant's story.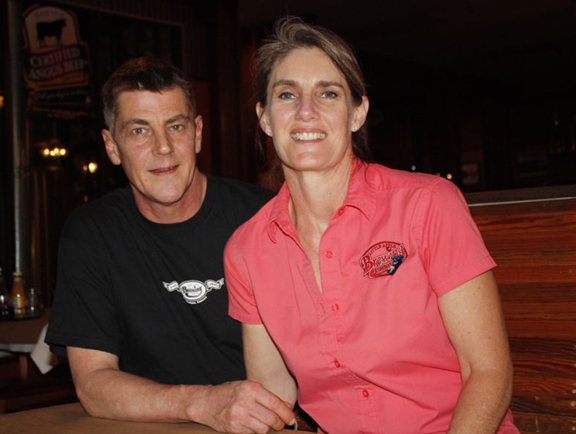 Russ and Kelly Loub are co-managers. They own the eatery in partnership with Galen and Lori Fink who, with their daughter Megan, operate Fink Beef Genetics in nearby Randolph, Kan., and raise top-notch Angus cattle. The "gate to plate" relationship between the Loubs and the Finks has been important to Little Apple, located in the heart of cattle country.
"I had been in the foodservice industry a long time, but I didn't know anything about beef production. Zero. They delivered it to your door and that's all I knew," says Russ. "You drive down the highway and see lots of cows in the field, but don't really think about what's going on there."
After spending time with the Finks and others, and seeing how their good decisions at the ranch translate into quality beef and satisfied customers, the Loubs have a real appreciation for their farming partners.
"There's an awful lot that goes into that, way more than I ever imagined," Russ explains. "It's just amazing how many people are involved. When I think about that, I just say, 'Wow! There are an awful lot of people out there really looking to put out a great product.'"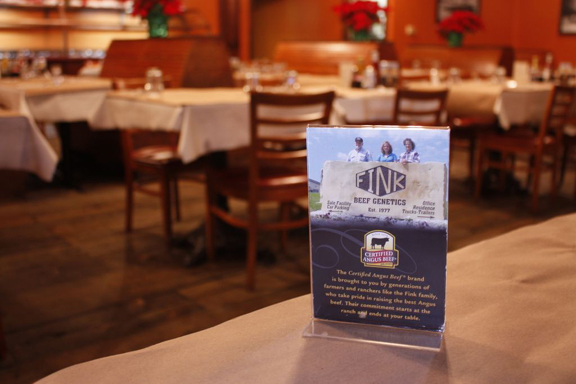 And at Little Apple, that greatness is translated to the menu. Yes, it's a brewery, too, and has a darn good beverage selection, but the food takes center stage.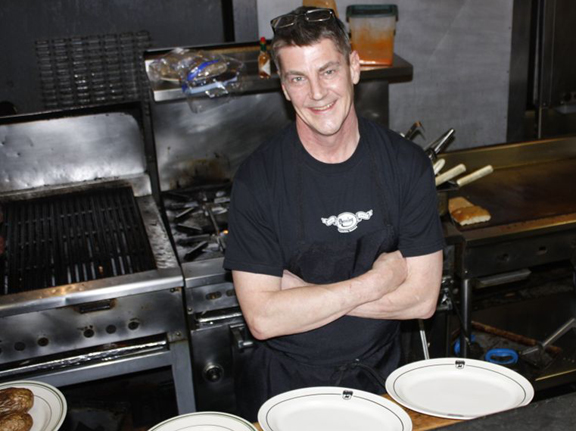 "From day one, that was really where we wanted to put our focus, on having great steaks," says Russ. "There was no other place in town that was putting their steaks out front, saying, 'These are the best you can get, right here.'"
Little Apple draws an eclectic crowd, including students and professors from nearby Kansas State University, and boasts a diverse menu — with one common thread. "Our top 15 most popular items are beef," says Russ.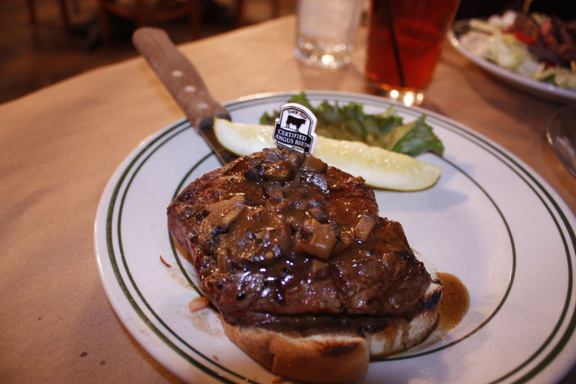 The options run the gamut from a wide selection of burgers, to steaks, an open-faced steak sandwich, country-fried steak, and steak salads — all featuring the Certified Angus Beef ® brand.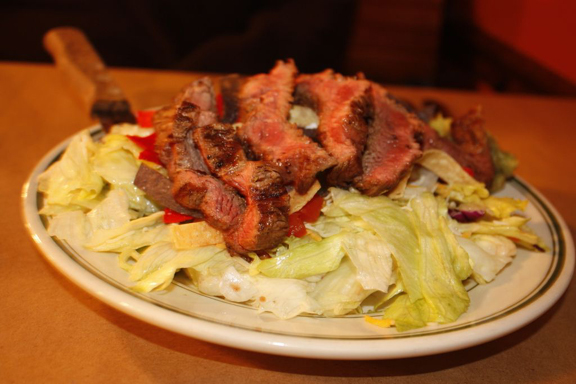 Anyone looking for something new and different can order off a daily menu of specials, which give the culinary team a chance to experiment with different flavors and dabble in international influences.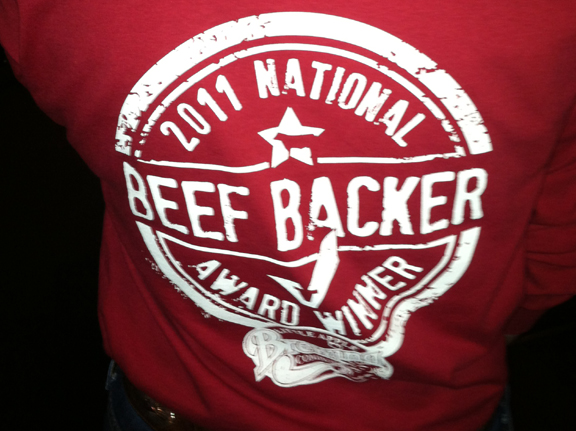 Beyond the beef and a commitment to quality, Russ and Kelly credit their loyal staff with Little Apple's success.
"People love that they can come in and see the same person they've seen for five years taking care of them," Russ explains. "It's like home for them. We've been so blessed that way — people come back to see us when they're in town. That's really been a godsend for us, the loyalty of the staff."
Congratulations, Little Apple!