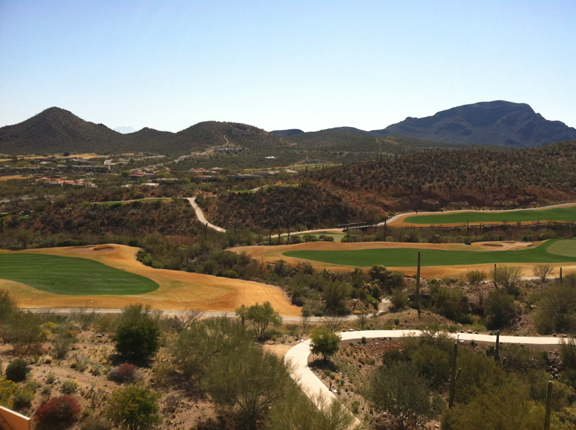 We've had a lot going on lately here at Certified Angus Brand ® headquarters, and frankly, we couldn't be more excited. (Did I say a lot? I meant, A LOT going on!!) You've had the chance to read about several of the exciting events of which we've been a part, including our recent Carnivore's Delight dinner at New York City's James Beard House, the ribbon-cutting for our new Education & Culinary Center, and of course all of the amazing updates from the South Beach Food & Wine Festival.
But wait! There's more!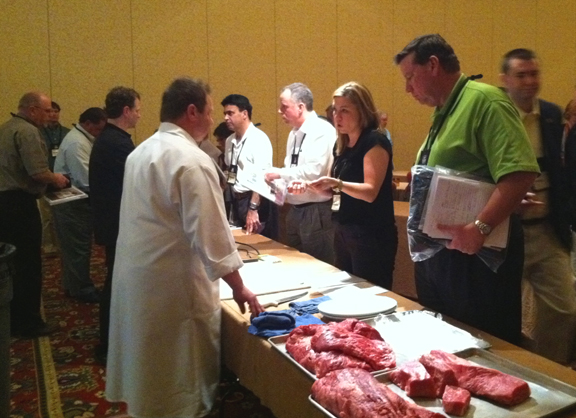 This month also found us hosting a very special group at our one-of-a-kind Specialist Seminar. See, each and every one of our foodservice distributor partners has one (sometimes more) Certified Angus Beef ® brand Specialists. These guys and gals represent a very special kind of brand partner, cheerleader and ambassador — not only do they know their market inside and out, they know the brand. And it's their job to help their co-workers, and customers — consisting largely of restaurateurs and chefs — understand the brand's quality and consistency.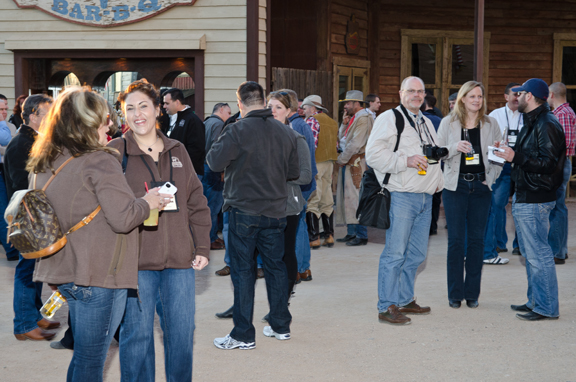 You've surely heard the expression "information is power." And that's the idea behind Specialist Seminar — to give these folks the tools and know-how to excel. In between, there's plenty of opportunity to sample delicious food (featuring the Certified Angus Beef ® brand, naturally!) and fellowship, too.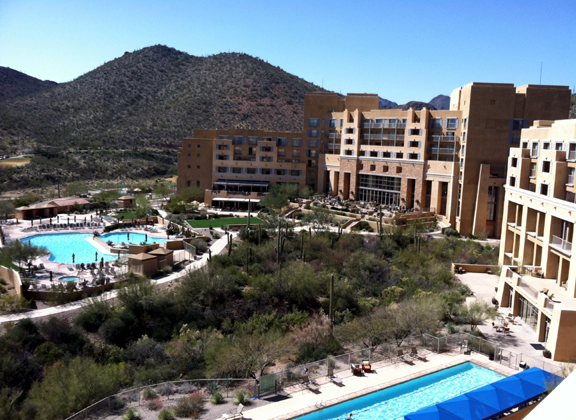 And did I mention we like to do this somewhere where it's going to be warm and beautiful? This year's seminar took place at the incomparable JW Marriott Starr Pass Resort and Spa in Tucson, Ariz.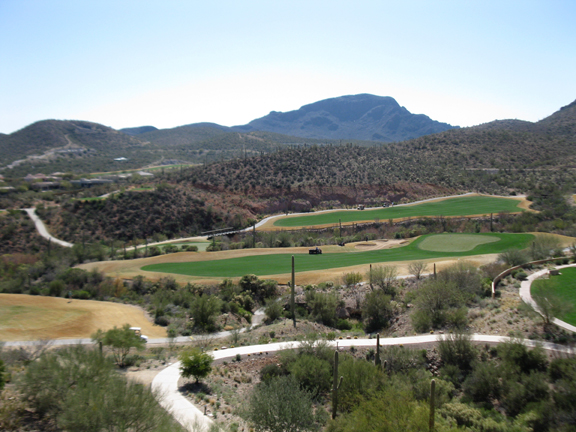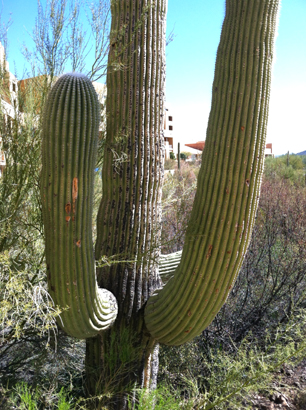 Pictures don't do this desert paradise justice. Needless to say, guests enjoyed beautiful sunny days with incredible views of the Sonoran Desert.
Fun fact: The Sonoran Desert is the only region in which the famous saguaro cactus grows naturally. According to local lore, it takes at least 75 years for a saguaro to develop its side "arms."
One evening, guests ventured outdoors for an incredible reception, featuring the three cuisines which influenced Arizona's culinary personality:
Mexican, Native American and Cowboy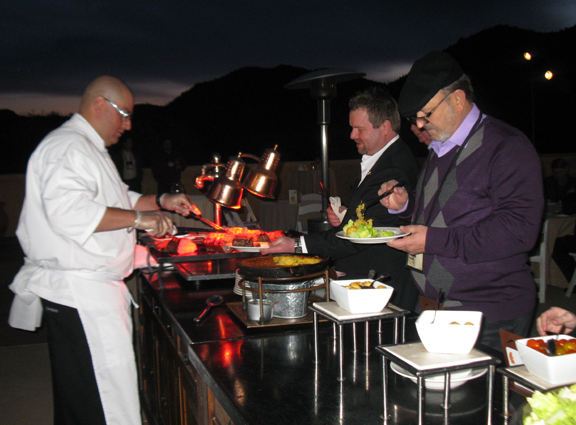 The menu included rosemary and garlic strip loin with green chile spoon bread,
… smoked tri-tip with guajillo coffee glaze,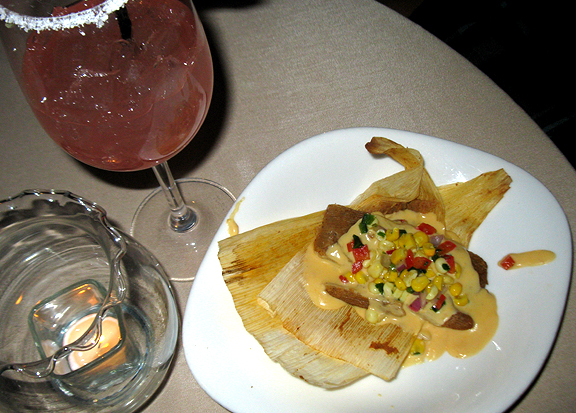 … and barbacoa beef tamales smothered with smoked cheddar fondue and roasted corn chile relish. One word: YUM. (I will also add that a prickly pear margarita complemented everything beautifully.)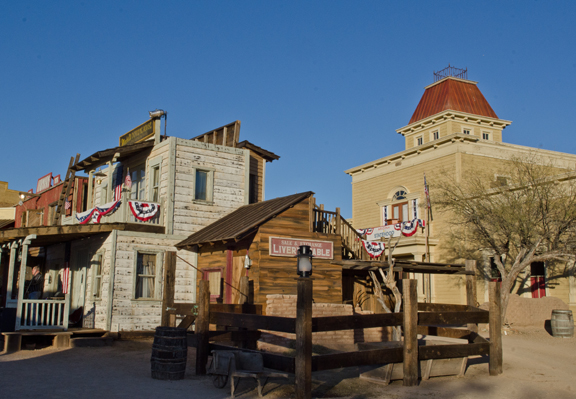 The following evening, everyone ventured to Old Tucson Studios for a very special dinner.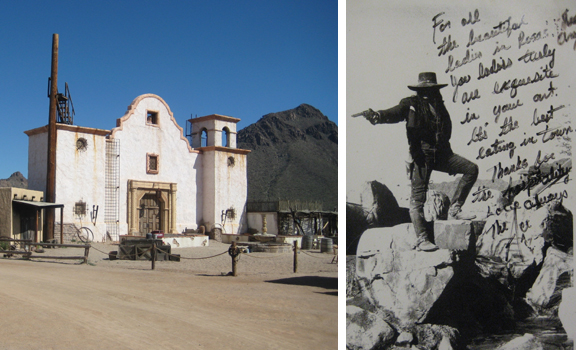 You might not think you're familiar with it, but Old Tucson Studios is the site where many famous and classic Westerns were filmed (the very long list includes Winchester '73, Gunfight at the OK Corral, Rio Bravo, The Outlaw Josey Wales, Three Amigos and Tombstone.)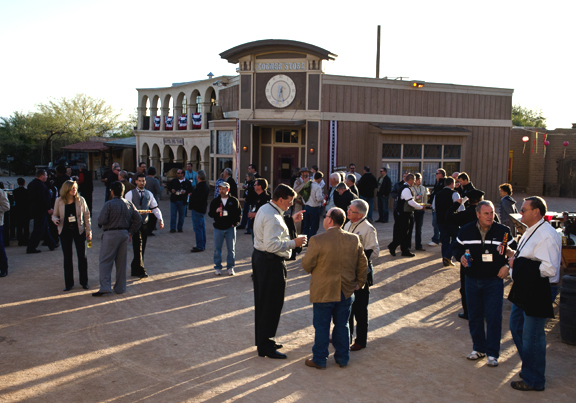 Guests mingled on Main Street and explored the dusty streets, munching on gourmet victuals including duck barbacoa taquitos, vegetable ceviche shooters, and savory prime rib skewers with chile de arbol dipping sauce.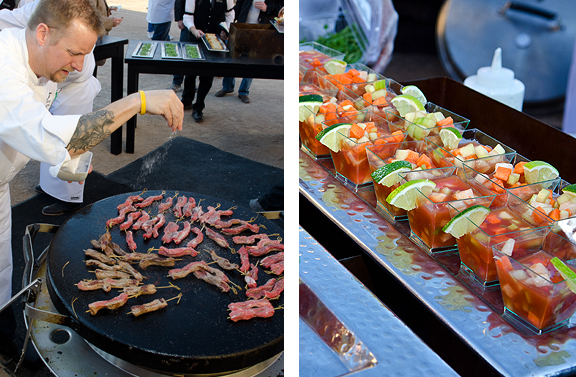 And then trouble broke out …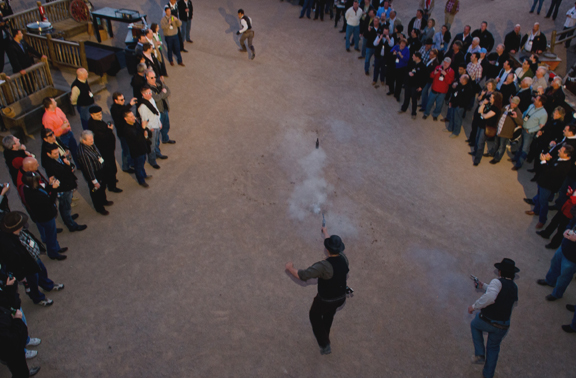 A gunfight in the streets of Old Tucson!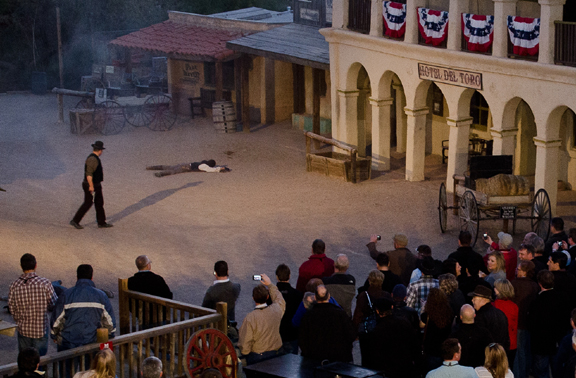 Once law and order had been restored (no outlaws were harmed), everyone adjourned to the grand palace for dinner. And what a grand meal it was, again highlighting the region's signature flavors.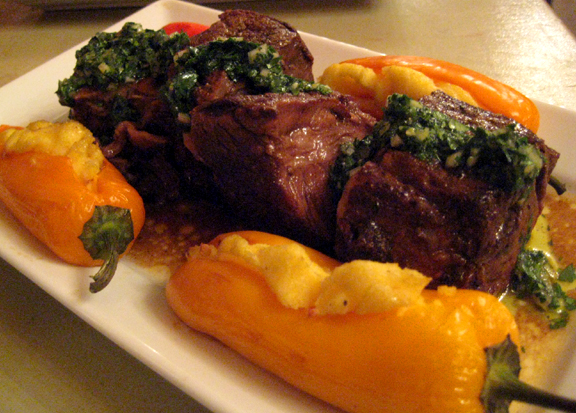 Chipotle glazed short ribs with manchego polenta stuffed peppers. And … the coup de grace … achiote-rubbed Certified Angus Brand ®brand Prime top sirloin kabobs. We were swooning and asking for seconds at our table, and it seemed like everyone else was just as satisfied. (Unfortunately, they were devoured before I could snag a good photo. It happens.)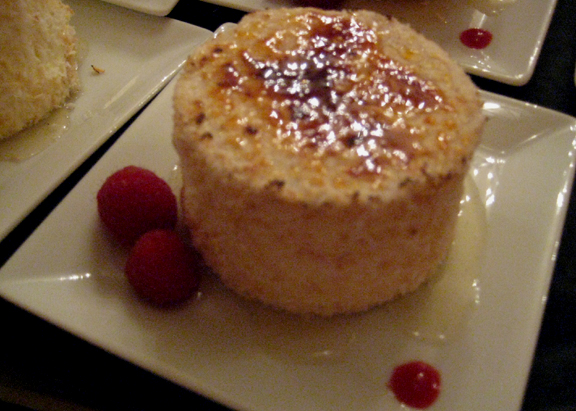 Just as we settled down to dessert — a raspberry, white chocolate, star anise cake with honey vanilla white wine reduction — more excitement!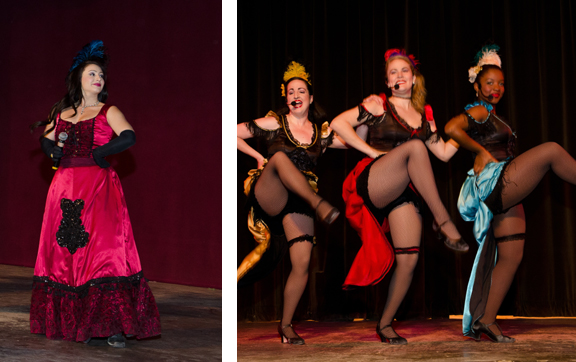 Miss Kitty and her girls, the entertainers-in-residence, broke out in song and treated us all to a high-kickin' can-can performance. The girls took a shine to a few of the guests and invited them onstage for some fun. But before anyone could get in too much trouble, they called it a night.
It was a spirited end to a superb event with a truly special group. I can't wait to see what we have planned for next year!