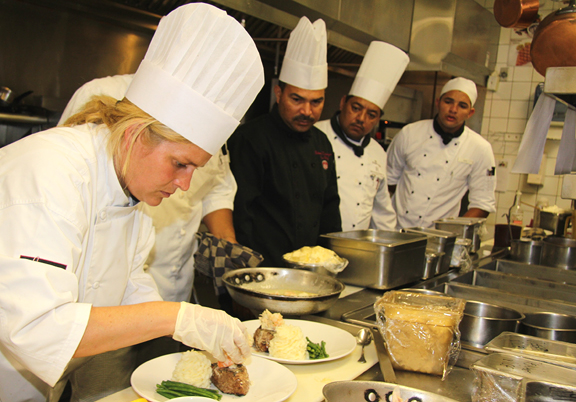 It's not every day a chef from Cincinnati cooks in a kitchen in Aruba, but that's exactly how Chef Michelle Brown spent the week. L.G. Smith's Steak & Chop House at the Renaissance Aruba Resort hosted Chef Michelle for a series of educational seminars. And while she was there, she helped them launch a new menu.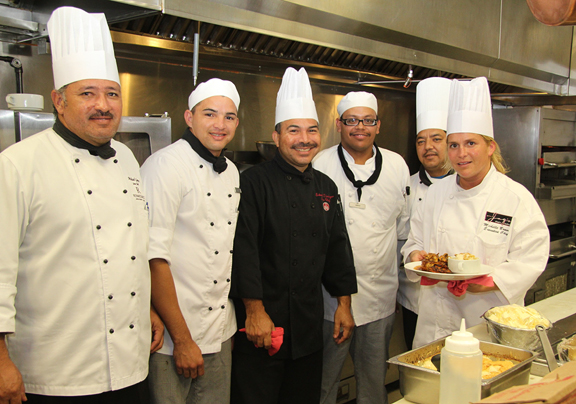 Michelle, executive chef at Jag's Steak & Seafood in West Chester, Ohio and a Certified Angus Beef ® brand ambassador, shared her restaurant experiences and business insights, talked about popular steakhouse cuts of beef, and discussed the latest food trends with the culinary team and Aruba's top chefs.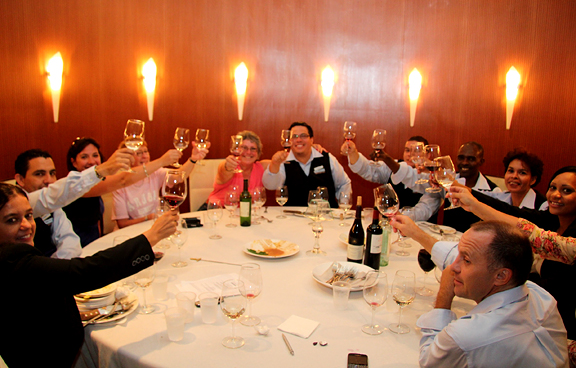 Sponsoring partners included the U.S. Meat Export Federation, Buckhead Beef Company, Caribbean Overseas and Arion Wine Company.
Michelle's cuisine was featured in a series of special meals and wine tastings designed to create buzz for L.G. Smith's new menu. Resort guests may now choose from a wide array of entrees including Certified Angus Beef ® brand steaks like Chef Michelle's cowboy ribeye and prime top sirloin 'baseball'.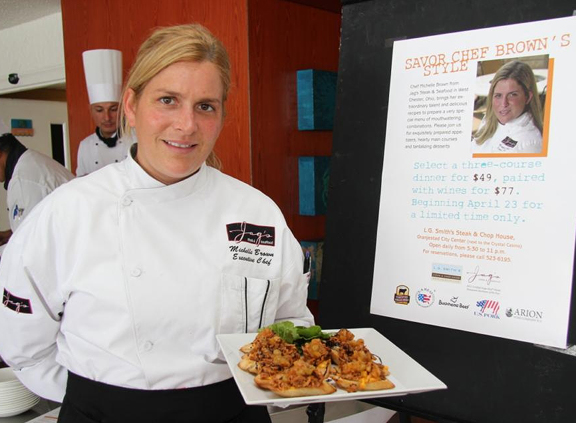 Chef Michelle's appetizers and entrees were a hit with both the culinary staff and the resort's many guests.
So the next time you're in Aruba … or in the event you or a friend is headed to this vacation destination, try L.G. Smith's for yourself! Or, if like me you don't have plans to travel so far from home, make a point to visit Jag's Steak & Seafood in Ohio.
Still too far? No worries! There's bound to be a mouthwatering Certified Angus Beef ® brand steak somewhere nearby — whether you're dining out or eating in.
Click here to search for a restaurant or retailer in your neck of the woods. And I hope you have at least one meal this weekend that has you exclaiming, "Great steaks!"