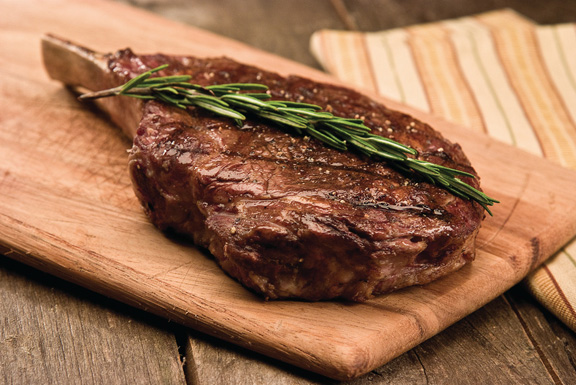 To get this …
A perfectly grilled, tender and juicy, bursting-with-flavor cowboy-cut ribeye steak, you have to cut a steak from the finest Angus beef — beef that offers premium quality and loads of marbling.
You'd have to choose a raw steak that looked a lot like this …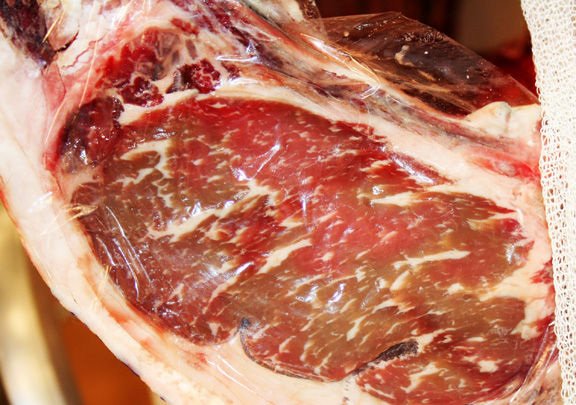 A shipment of fresh Certified Angus Beef ® brand sides of beef has just arrived here in Wooster at the brand's headquarters. Chef Michael Ollier and Dr. Phil Bass, meat scientist, will be using this product in meat fabrication demonstrations throughout the week.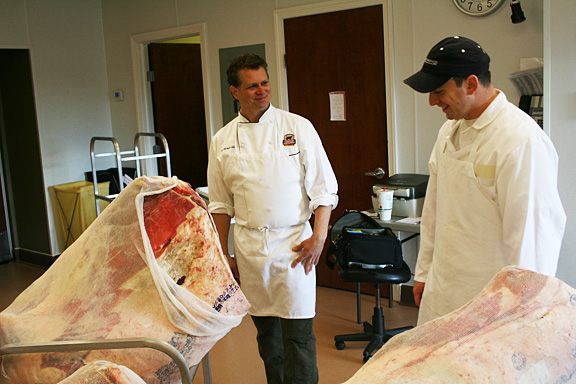 These cutting edge [literally!] endeavors will culminate in a custom butchery class on Saturday when we celebrate the official grand opening of the Certified Angus Beef Education & Culinary Center.
In the coming days, we'll bring you fabulous food photos, rare bites from some renowned chefs, and a sneak peek inside Saturday night's five-course dinner and culinary affair.
Oh, did I mention we'll be dining around town in Cleveland on Friday? Yum.
Stay tuned!