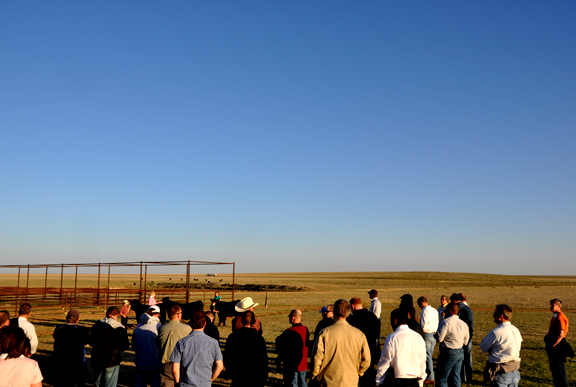 A group of elite chefs — some city slickers, some not — convene in Amarillo, Texas. A few embrace the everything's bigger here! spirit and wear cowboy boots with jeans. There are no 10-gallon hats in this crowd, but they'll need them to carry the wealth of information they receive from seasoned Angus cattle ranchers and beef experts.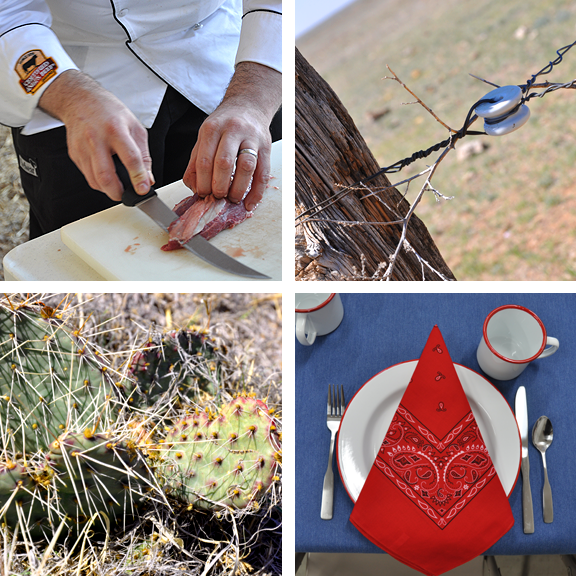 You see, it's our belief that to truly appreciate exceptional Angus beef you have to start at the source — learn the process from farm gate to dinner plate. And it's that philosophy that prompted us to invite a group of chefs to accompany us on a tour of cattle country.
These chefs prepare and serve Certified Angus Beef ® brand steaks to their customers. They know about its quality, its superb flavor and tenderness. We want them to know where it comes from. We want them to see, up close and personal, how special these steaks really are.
The first leg of the journey took us into the countryside and onto the ranch at Olson Cattle Company. Steve and Ginger Olson and their children have been raising Angus cattle for over 30 years.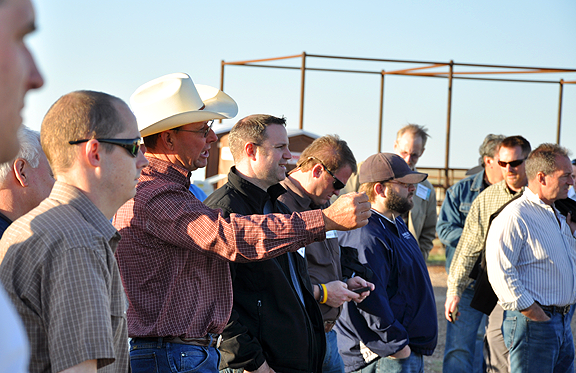 Steve — wearing the white hat, above — says growing up on the ranch gave his kids a different perspective on life. The 'kids' are now adults, contributing their own children to this family operation.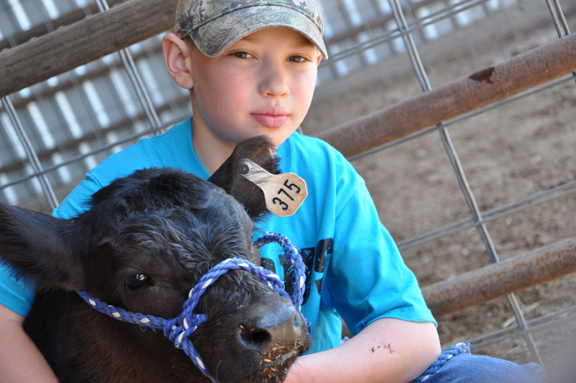 And it's a beautiful thing.
Each year new generations of thriving, high-quality cattle graze the pastures of the Olson ranch. Now, too, new generations of Olsons are running around caring for cattle, loving the lifestyle and committing to carry on a family tradition that has become a legacy.
The chefs had a chance to tour the pastures and see cows and calves grazing … to witness the great care given to maintaining and protecting the land … and learn what day-to-day ranch operations require. They learned about feeding, watering and cattle care.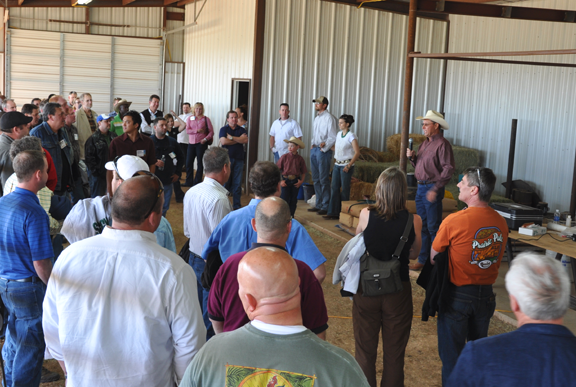 They began the journey with the Olsons, visited a feeding facility and packing plant, and followed a trail from beginning to end. And by the end they were starving.
Because everything is most definitely bigger and quite possibly better (on occasion) in Texas, the Olsons served up a true Texas-style dinner.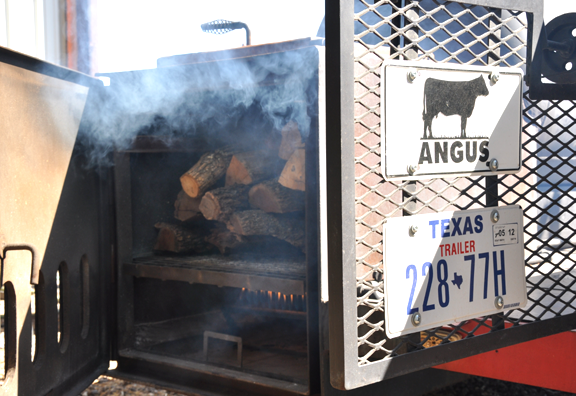 What could be better than Certified Angus Beef ® brand Prime Rib grilled to perfection and served up with fine fixins' after a day on the ranch?
According to the empty plates and satisfied smiles … not much.