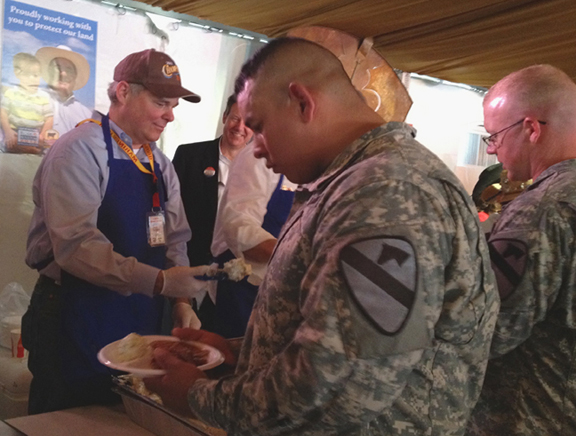 It's not every day you get to meet a hero. And it's not every day you get to express your gratitude to thousands of them. But that's exactly what Armed Forces Appreciation Day at the Houston Livestock Show and Rodeo is all about.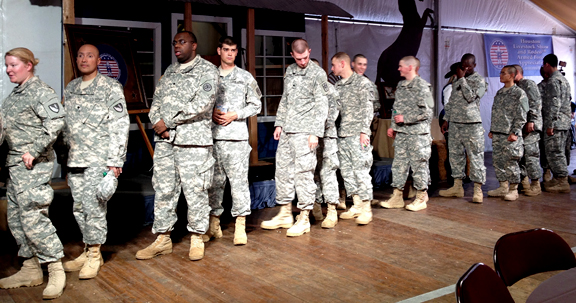 On that day, servicemen and women, their spouses and children are invited to experience the legendary Texas-sized extravaganza that is the HLSR, at no charge. In addition, their families, friends and the public are encouraged to dress in red, white and blue to demonstrate their support and appreciation for all armed forces members, past and present.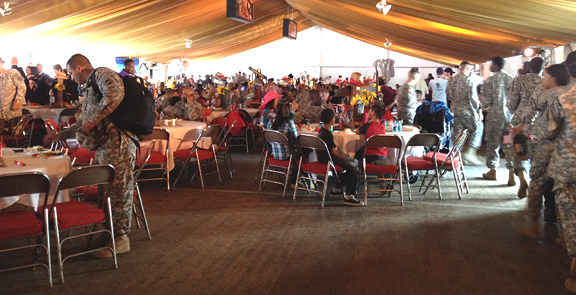 This year, as an added thank you, event sponsor Sysco Houston stepped up to the plate to provide thousands of servicemen and women and their families with a Certified Angus Beef ® brisket meal. Folks from Sysco Houston and Certified Angus Beef LLC were on hand to serve the food, and to thank the troops in person.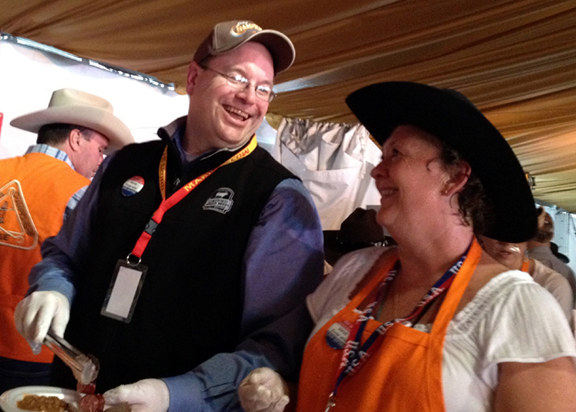 "It was truly an honor to be invited and involved in this celebration," said John Stika, president of Certified Angus Beef. "We recognize and honor the sacrifices that these young men and women make to serve our nation, and it's a privilege to be able to share our gratitude with them."
Congressional Medal of Honor recipient Mike Thornton, who helps organize the annual event, explains why it means so much to recognize the troops for their service:
While this annual event may be over, its spirit should not be. We should let Thornton's comments serve as inspiration to find ways in our own communities to honor and support our troops. I'm looking forward to reading your ideas in the comments below!