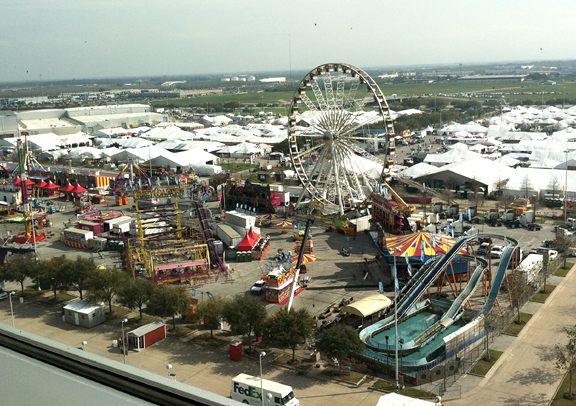 Holy smoke!
That, in a nutshell, was my reaction to my very first visit to the legendary Houston Livestock Show and Rodeo's World's Championship Bar-B-Que contest. For the previously uninitiated, like myself, it's true what they say: everything IS bigger in Texas. Sure, I'd traveled to the Lone Star before, but never had I experienced anything quite like this!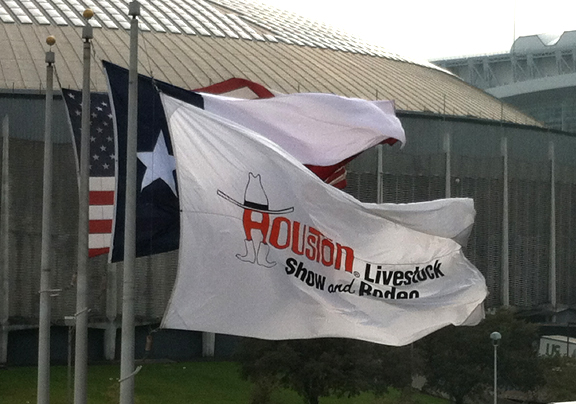 The Houston Livestock Show and Rodeo is at its heart, as you can guess from its name, a livestock show and professional rodeo. But it's so much more than that — the month-long extravaganza is a celebration of Texas and Western culture, and includes nightly concerts by some of today's hottest country music stars, a gigantic carnival, kids' activities and agricultural education, an exposition center full of shopping and dining, an art contest … and the list goes on. The barbecue is merely the kickoff to the festivities, but there's nothing meager about it.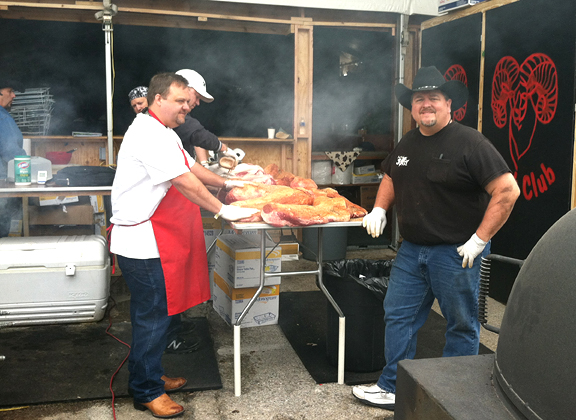 For three days each year, more than 300 (!) barbecue teams compete on the HLSR grounds — which includes Reliant Stadium, also home to the NFL's Houston Texans. Some teams are winners of other competitions within the state that advance to the big stage; others have been a part of the event in the past and are invited back year after year.
Each team hosts its own tent, which is where the cooking — and the sampling — happens. (I'd be remiss if I didn't point out that there are an awful lot of adult beverages consumed as well, which only adds to the fun and festive atmosphere.)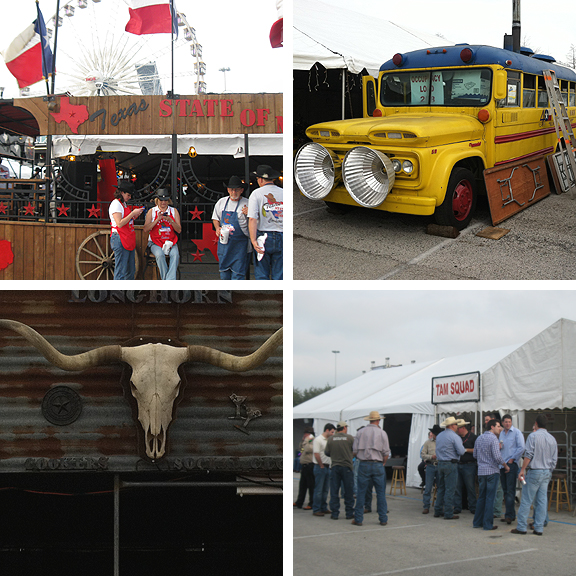 Now, I say "tent" and you might be thinking of your standard-issue white plastic walls and roof. While that may be the starting point for teams, most go WAY above and beyond and make theirs stand out with incredible amenities, fixtures and other things that give it "character." I even saw one crew that had a DirecTV satellite. If you're doing it right, barbecue is a long and slow process, so you'll want to enjoy all the comforts of home in the process!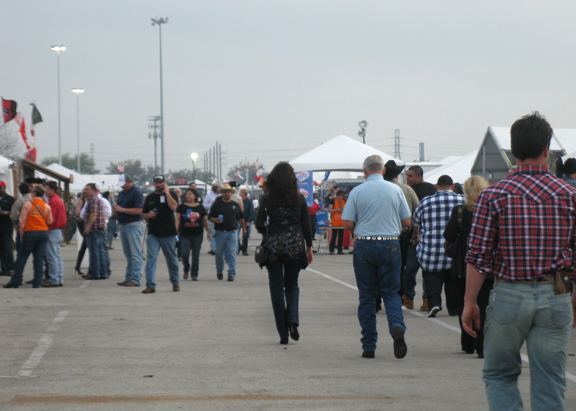 Anyway, the barbecue is basically one BIG party, with thousands — and by that, I mean nearly a quarter-million folks over three days — walking from tent to tent, intoxicated by the incredible, incomparable aroma of slow-smoked meats cooking over hardwoods.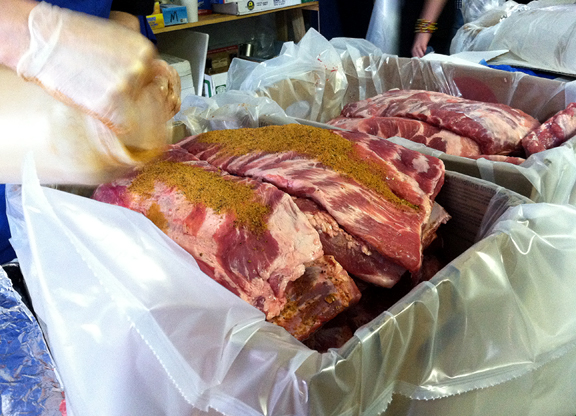 Texas is truly beef country, and Texans know that beef brisket's the star of the show … but they certainly do justice to other choices including pork ribs, chicken and sausage. But get this: in order to officially be a part of the party, you have to have an invitation!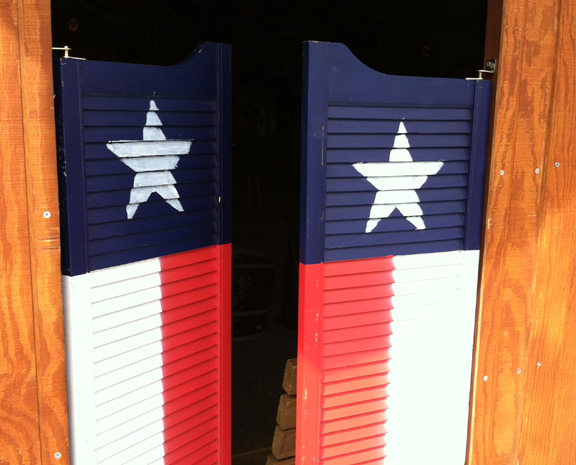 That's right, who you know determines whether you're part of the in crowd and can enter one of the "closed-door" tents and experience barbecue bliss. Anyone can get a ticket to walk around and try to peek inside, but just like a fancy nightclub in the city, you've got to be on the list to get through those doors and enjoy a team's 'cue.
So imagine my excitement when little ol' me — a mild-mannered suburban Ohioan who just happens to have an abiding (yet often unrequited) love for "real" slow-smoked, melt-in-your-mouth, slap-your-mama-it's-so-good barbecue, got the rare opportunity to go behind the scenes with our partners at Sysco Houston and meet one of the masters. (Yes, I admit it … I may have actually squealed with glee.)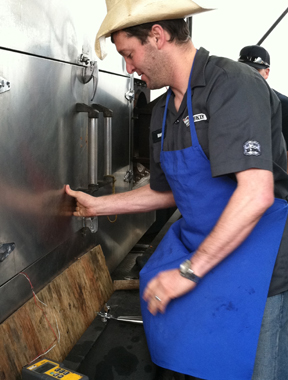 Randy Pauly is director of the Holy Cow Cookers team, which has been a part of the HLSR's competition for 16 years. As he likes to put it, it's not your ordinary cooking team.
"I want you to walk into our booth and say, WOW!" Pauly explains. Set like a massive western saloon, Holy Cow Cookers offers its invited guests access to a custom bar, state-of-the-art sound and video complete with flat-screen TVs, bakery, and even a coffee bar.
Of course, Holy Cow Cookers makes an impression before you even walk through its Lone Star-painted swinging saloon doors … its "mascot" towers above the crowds and hints at the kicked-up experience you're about to enjoy.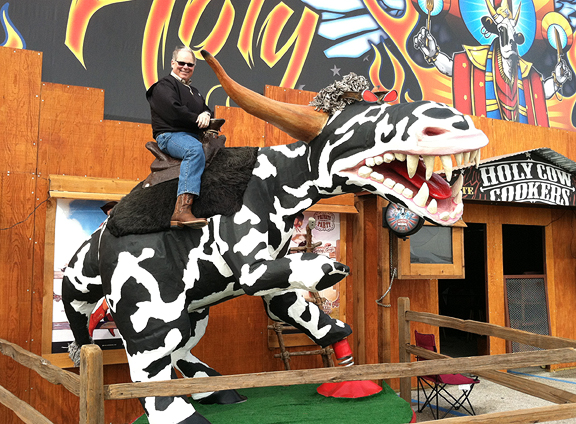 (Note: not just anyone is allowed to climb aboard the beast — that's VIP David DeVane, president of Sysco Houston.) And in case you're wondering, being associated with Sysco Houston does afford celebrity status around these parts. Why? Because it's the foodservice distributor that brings it all together for Holy Cow Cookers, and many of the other teams.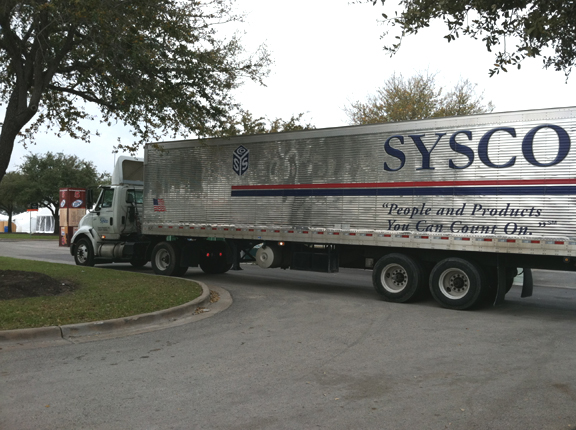 Not only is it an official HLSR sponsor, its staff is onsite daily, delivering products and supplies that meet each customer's specifications and needs. They're in constant communication to ensure no customer is unprepared, and no barbecue-lover goes hungry. It's a massive undertaking, but one that means a lot to the Sysco Houston team.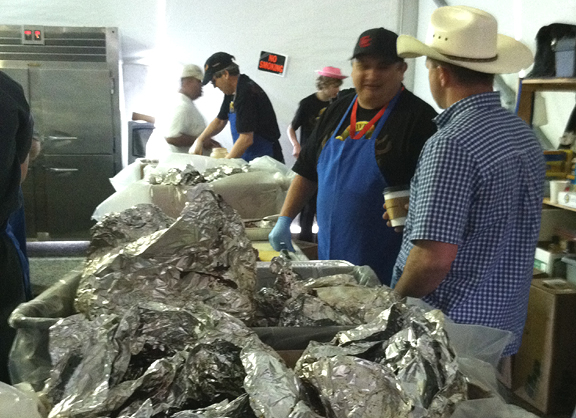 It really does come down to the 'cue for Pauly and his team, however impressive the tent and the overall experience may be. They've won the grand prize in Houston, as well as nearly 10 others across the nation and internationally, and it's on the strength of their famous food.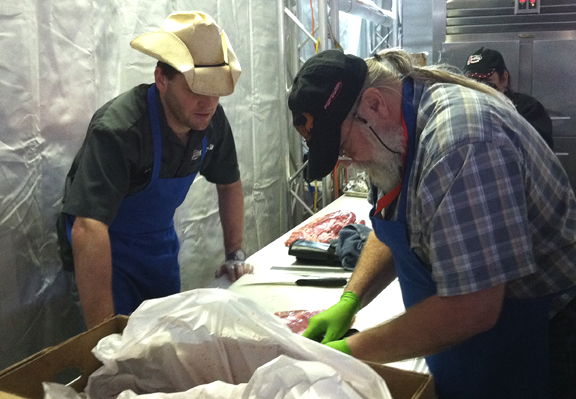 You might be thinking that Pauly is a ringer. Nope. While he and his team do take their barbecue VERY seriously, and spend countless hours working towards each competition, it's actually just a side gig. Pauly's got a day job, not in the restaurant biz. He's worked hard to earn a place among the barbecue culture's elite in order to honor his late father, from whom he caught the bug. It's fair to say that lip-smackin' barbecue is a Pauly family tradition.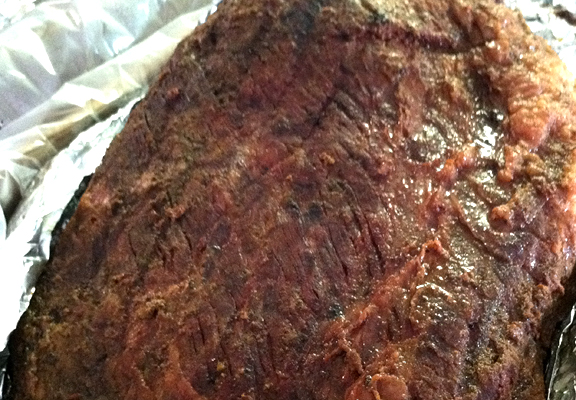 Pauly's attention to detail is evident in every detail, from selecting the right raw cuts (including Certified Angus Beef ® brisket, I'm happy to say) to the obvious care with which they're trimmed, rubbed, slow-smoked, sliced and finally served. The Holy Cow Cookers team relies on the strength and expertise of its members, who bring the same level of passion to their individual areas of expertise.
I hope you don't think I'm overstating it when I say watching the team slice brisket is like poetry in motion. And the taste? Well, you'll just have to take my word for it. Actually, there are no words … just … [drool]. Trust me.
And try to snag yourself an invitation next year!