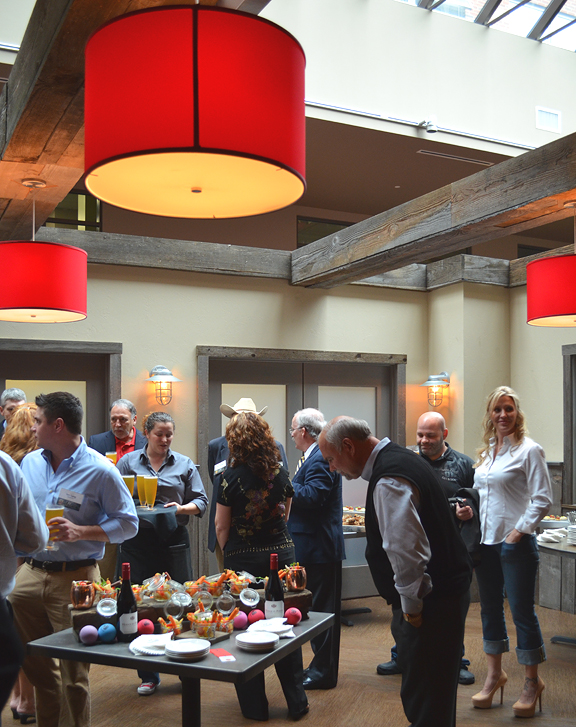 Chefs, media and special guests began the Cleveland Dine Around at Hodges in downtown Cleveland. The group included editors from beef and ranching publications, food writers and local media, along with guest chefs Howard Kleinberg of Bulldog BBQ in Miami (back, right); Rory Schepisi of Boot Hill Saloon & Grill in Vega, Texas (far right); and Michelle Brown of Jag's Steak & Seafood of West Chester, Ohio (below, right).
The evening provided opportunities for chefs and media to enjoy and chat about food, trends, and culinary topics.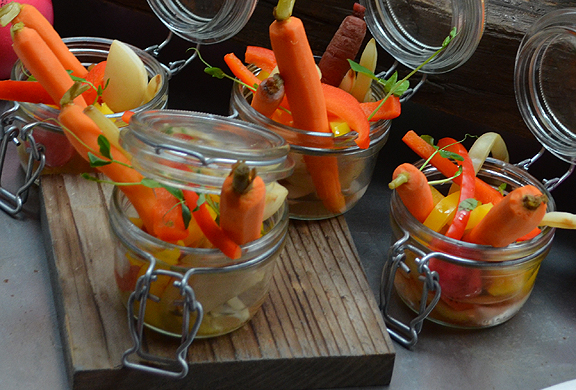 Appetizers at Hodges included: hand-chopped Certified Angus Beef ® tartare, hanger skewers and short rib fried rice with pickled red onion, peas and carrots. Hodges also offered pickled vegetables, deviled eggs, tuna poppers and marrow on toast with greens.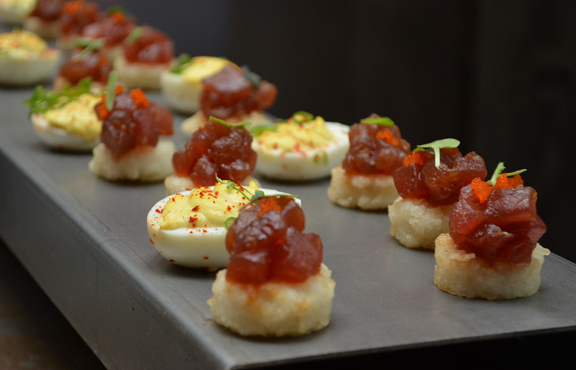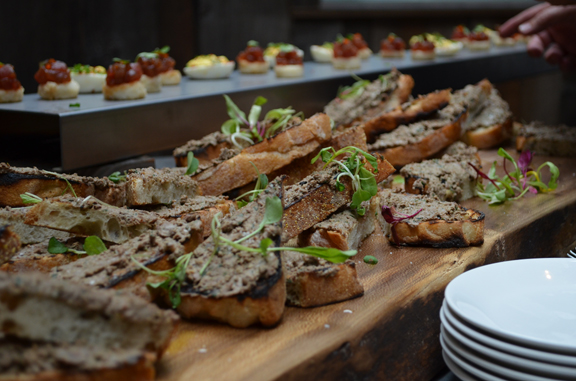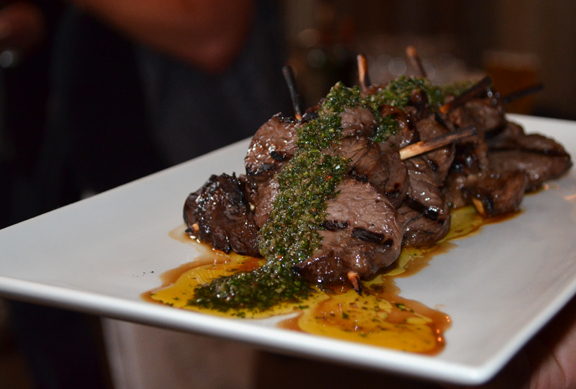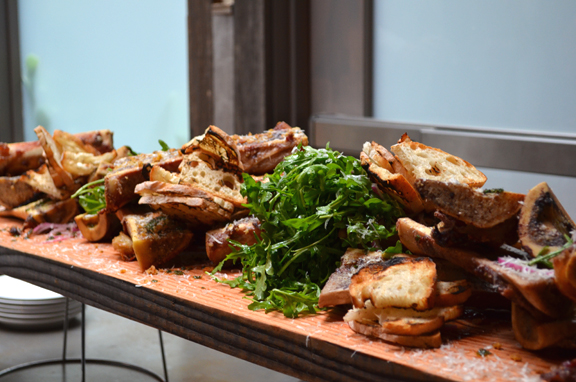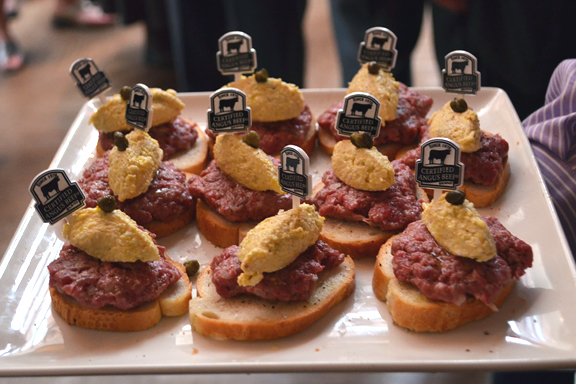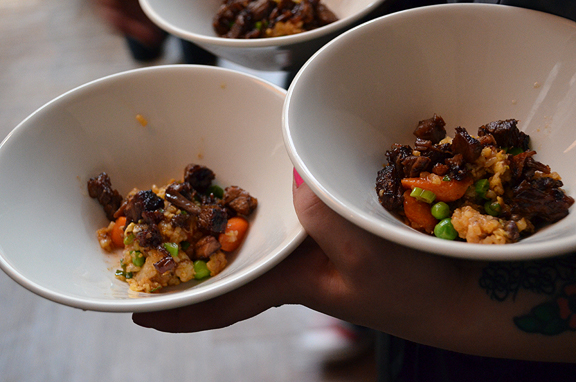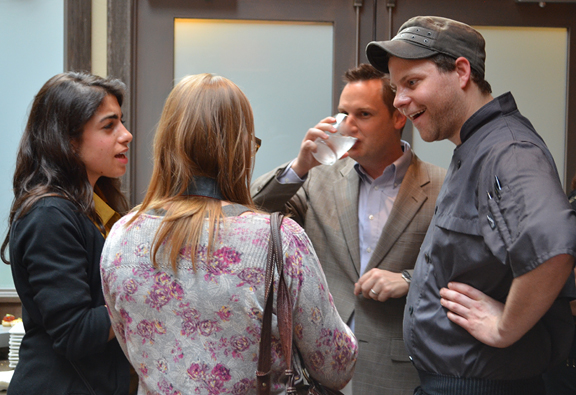 Guests had a chance to visit with Chef Chris Hodgson …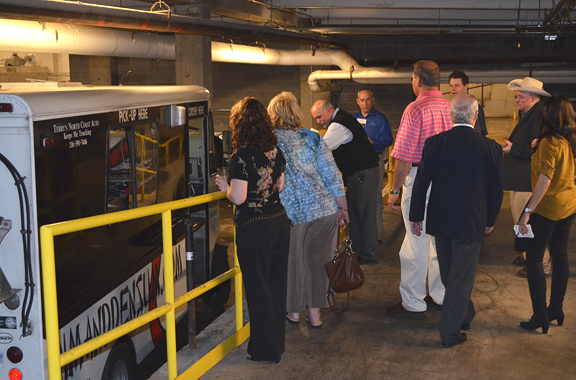 … and were treated to a glimpse of his original food truck from pre-Food Network fame.
But the best views were food-inspired.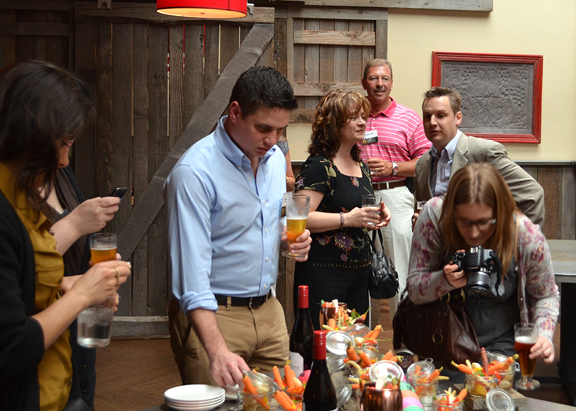 Superb lighting and exquisite dishes provided ample opportunity for foodie photos and commentary. Beautiful, flavorful food tells a great story and that was the goal of the dine around: to shine a spotlight on spectacular cuisine. Then, over the course of the weekend, we took the group backward in the process … to the source.
After Hodges, we visited The Greenhouse Tavern for main course offerings and savored sweet treats at Lola Bistro.